Even though you may not realize right away it seems like the things in the home automation industry evolved quite rapidly. In fact, some of the devices you've seen in the science fiction movies years ago are now available in the local store.
The competition and tons of upcoming technologies made devices better and more reliable each day and that also translates into more accessible solutions for everyone's home.
Today we're going to showcase some of the coolest ideas that you can use to upgrade your home for 2020. All of them are proudly supported by Geeks of Technology and our partners. Please let us know if you require home automation integration.
Smart Lighting Ideas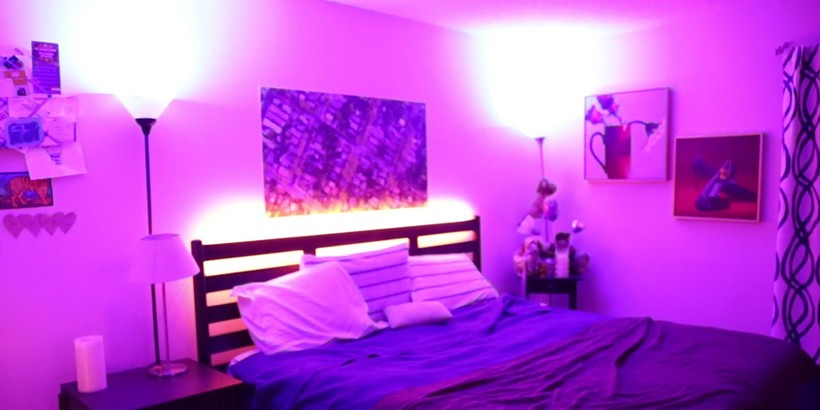 1. Implement a smart wake-up light (gentle light)
Nothing compares with a good night sleep. That we can agree upon. However, when it's time to wake up…things get more complicated. The gentle wake-up light however can progressively wake you up without ruining your mood.
Check out the Geeks of Technology lighting controls or ask our experts for a solution that fits your needs.
2. Automatically turn the light from cold light to warm light before bed
Blue light, also known as cold light is the ultimate enemy of good night sleep. It has been proven that warm (yellow, red) light does wonders in terms of melatonin production. The melatonin is responsible for regulating the sleep-wake cycle and therefore warm light is essential for this to happen.
Our recommended products:
Lutron Caseta
Philips HUE
Lifx Mini
Home Security Ideas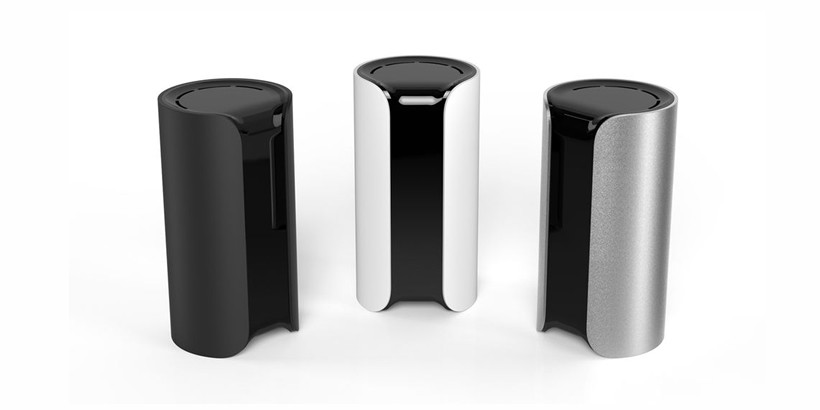 Traditional security solution imply the installation of a CCTV camera, a solid lock and maybe adding a home alarm.
Smart solutions on the other hand include more advanced and flexible options and here are some cool examples.
3. Have Lights Flashing When Someone's at the door
A smart doorbell can offer you real time footage of the person in front of the door, it can help you talk to them and even open the door from your smartphone app. Besides that, you can get notified via SMS or even a light flickr.
Recommended smart doorbells:
DoorBird
Ring
August Doorbell
4. Open the House Door From Your Mobile Phone
The August lock is a smart lock system designed to secure your home using a network connection and a mobile friendly environment. To put it simple the August Lock will enable you to monitor your home remotely and open or close the door using your mobile phone as a key.
Recommended smart locks:
Yale Smart Locks
Schlange Camelot
Check out some more smart locks.
5. Implement door and window sensors
It's not uncommon for a burglar to try to pick not just locks, but to actually climb through an open window or door.
The smart sensors are easy to install and can provide loud alarms, motion sensors and app monitoring.
Recommended window sensors:
Sabre elite door/window sensor
Samsung SmartThings Multi-Purpose sensor
6. Get notified when something unusual is happening
An indoor surveillance system like Canary or Logitech Circle can offer you wide-angle camera view, real time on your mobile device. Besides that, it can alert you when unwanted movement is detected via SMS.
Check out our list of smart security cameras.
7. View when someone is approaching your door
Axis is one of our go to solutions when it comes to outdoor security options. Their 360 cameras provide outstanding monitoring solutions for both residential and commercial integrations.
Check out our security solutions to learn more.
Music and Audio Automation Ideas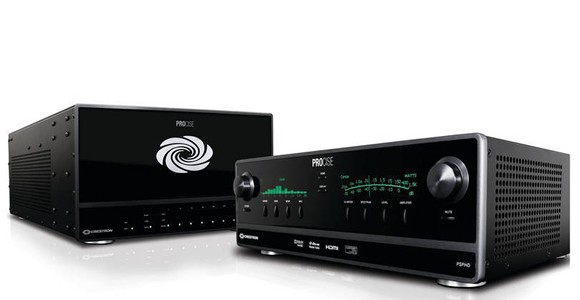 8. Welcome home music starts when you enter the door
Did you know that you can program Amazon's Alexa or Google's assistant to play music whenever you get back home? Well, it is quite easy to do so and it's fun as well.
9. Stream different music in each room of your home based on preference
Our distributed audio systems enable you to unleash the power of sound and that to however many rooms your home may have and in however many "colors" you want it.
Learn more about the distributed audio systems from Geeks of Technology.
10. Video distribution
The distributed video solution allows you to stream same video or different video on however many displays you have. The video distribution doesn't compromise any quality and allows you to enjoy full-HD and 4K videos 24/7.
11. Home Theater Setup in seconds
Get your home theater into the light and benefit from superior acoustical wall treatment, multimedia richness and out of this world seating solutions.
The complete theater experience but inside your home.
Smart Home Gardening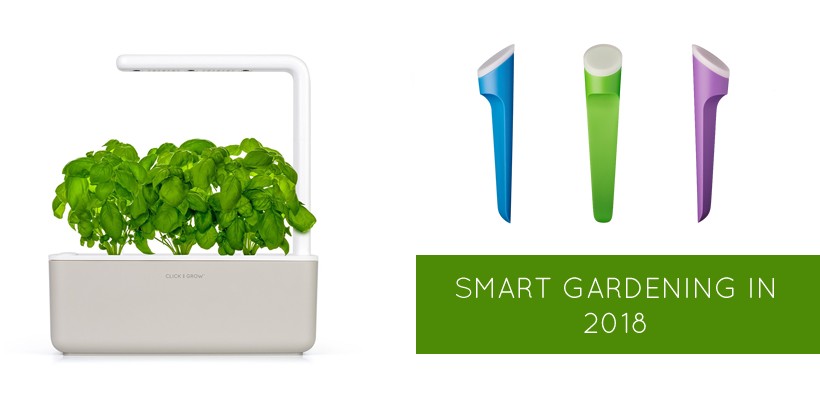 Even though smart home gardening is not a new thing, many people don't know about it. For someone passioned about gardening and growing natural fruits, veggies and herbs is a life-changing technology.
The even better part is that smart home gardening will actually help you save money.
12. Grow and monitor your plants activity remotely
Parrot Pot is a smart pot which helps you regularly check the activity of your fruits or vegetables. It can check the ground moisture, the fertilizer level, the temperature and soil quality.
Whenever something is wrong, you'll get notified via the mobile app.
13. Water the plants and lawn regularly
The best options for watering plants and lawn are Rachio Sprinkler and Edyn Water Valve both monitoring and watering plants based on a schedule or plant water deficiency.
Using Rachio and Edyn will ensure a natural growth of your plants and will make you a really green person.
Check out some more smart gardening devices.
14. Verdmo – Wireless Soil Moisture Sensor
Verdmo is an all in one solution designed for gardening enthusiasts. It is a smart, wireless solution that can be used indoor and outdoor. It waters plants and detects their health status.
You can use the app to monitor the status of your plants and act accordingly.
15. Mow the lawn remotely and precisely
One of the major miracles of the technology must be the autonomous lawn mower. The Husqvarna Automower 430X for instance is such a device which regularly trims the lawn and does so tirelessly.
In fact, the mower will follow the perimeter wire and recharge itself once it is drained of power….then will start again according to your defined schedule.
Smart Kitchen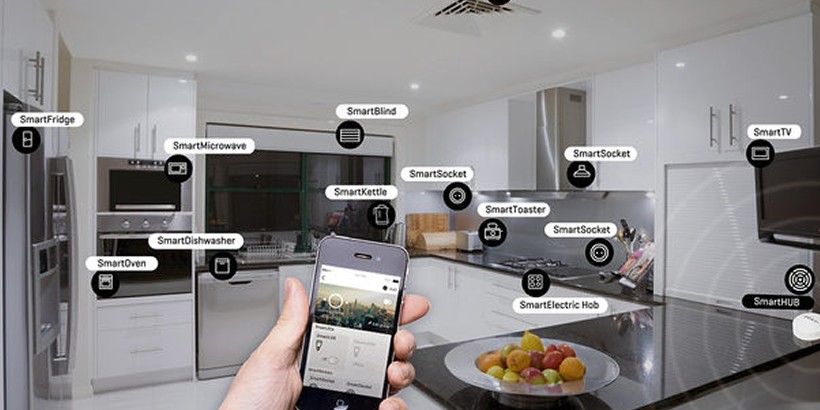 16. Slow Cooking Your Food
The Paragon smart cooking pan is a device which checks out the exact temperature of your food. It can be connected via bluetooth to your smart device and has a sensor which doesn't allow your food to be overcooked.
In fact, Paragon includes predefined temperatures for perfectly cooked foods.
Check out some more smart kitchen appliances.
17. MITTE Water Purifier
Mitte is one of the top water purifiers which also adds the optimal minerals to your water. The MITTE appliance goes through evaporating the water, condensating and then adding the optimal minerals.
18. SimpleHuman Sensor Can
The very first trashcan which accepts voice commands. You don't have to touch it and you don't have to change the trash-bag. It has a germ-free solution and a sensor for when you wave your hand in front of it.
Safety Ideas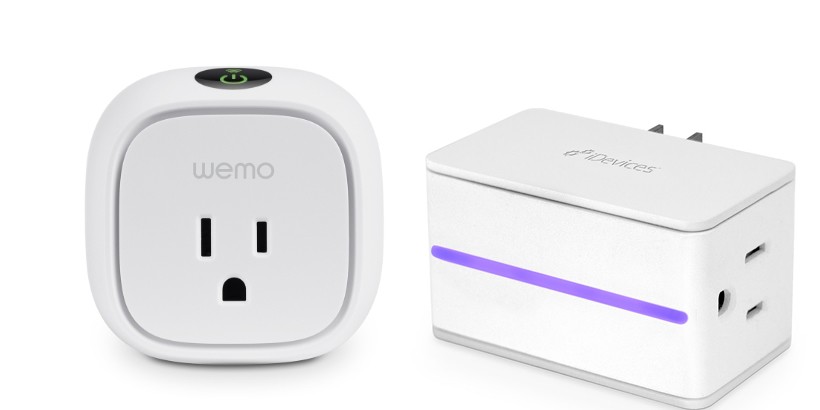 19. Monitor your appliances
It happens quite often to ask myself if I closed the lamp or if I unplugged the iron. The even worst part is when that happens while you are away.
Don't worry though because now you can remotely turn off those appliances using smart plugs.
Check out the best smart plugs in 2020.
20. Carbon monoxide detector
A carbon monoxide detector can save lifes by triggering a powerful alarm and even opening the garage door automatically.
21. Automatically turn on the alarm when nobody's home
Security solutions provided by Geeks of Technology enable you to monitor your home remotely 24/7 using your smartphone or laptop.
You can easily choose to arm the alarm at any time or disarm it with a simple tap.
Heating and Ventilation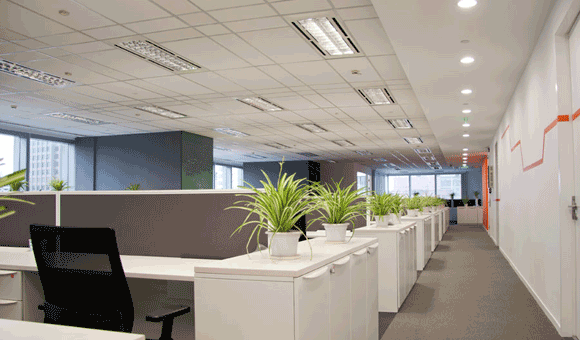 22. Save heating energy
Did you know you can save up to 12% on heating and over 15% on cooling with a learning thermostat from Nest? Well, a simple installation of this device can allow you to control the temperature in your home while you are away.
23. Turn on the ventilation automatically when the humidity is up
Our HVAC systems are smart enough to detect the air quality and the humidity level. Their job is to keep the right balance of your air quality and therefore they will act according to your preferences.
Learn more about HVAC and climate control systems.
24. Automatically turn off the AC when the windows are open
Yet another precious feature of the Heating and Ventilation systems is the ability to trigger the AC remotely or whenever the environment changes.
Smart Pet Solutions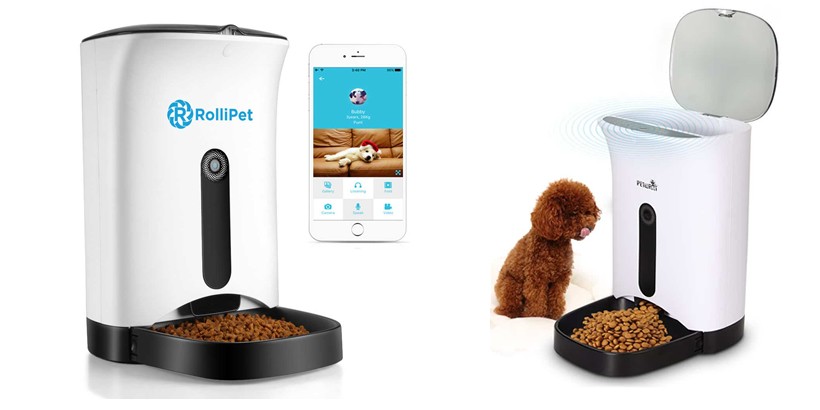 25. Feed your pets remotely
Did you know you can now feed your dog or cat while you are away? Well, the Petnet SmartFeeder allows you to monitor your pet from the mobile device and tap to feed them or enable the sensor that releases food in their bowl.
26. Automatic pet litter-box cleaning
The Litter Robot III is one of the best solutions on the market, a solution that is fully automated and the odor-free option for when you are away.
Cleaning and organising your home smart ideas
27. Pool water cleaner & Sauna maintenance
Keeping your pool water crystal clear all the time can be a hustle, but our pool automation systems can save you from trouble.
28. Set up a robot that cleans the floors for you daily
iRobot Roomba is one of the most popular solutions designed to help you clean your home. This small, round robot will take care of the unwanted trash in your home all day long.
29. Let WinBot clean the windows for you
WinBot is a simple yet powerful robot designed to navigate on vertical surfaces thanks to a powerful suction model. Just press the start button and WinBot will start navigating until everything is spotless.
30. GermGuardian – Air purifier
This air purifier can improve the quality of your air by capturing over 99% of small, airborne particles like odor, pollen and mold.
Comfort & Sleep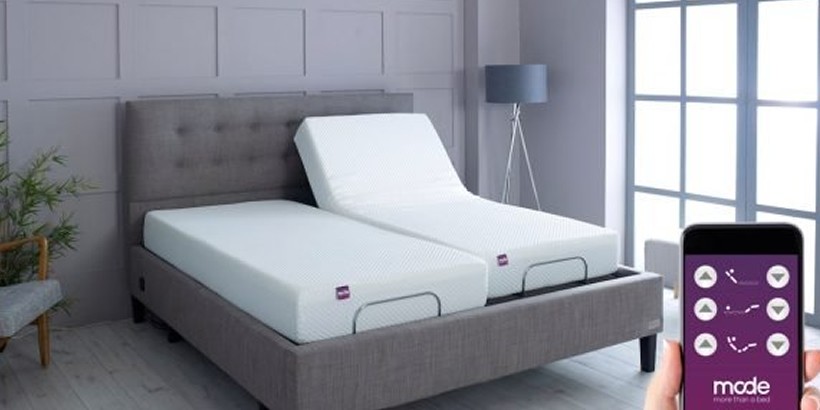 31. Enjoy a better night sleep from mattresses that create perfect temperatures
Smart mattresses like "Eight Sleep the Pod" are able to learn the perfect temperature for your sleep and adjusts itself for your ultimate sleeping experience.
32. Enjoy a mattress that creates the zero-gravity effect
Want to feel like you are floating? Well, the SleepIQ is the perfect mattress for you. It has multiple firmness adjustments that you can change from the touch of a button.
33. Amplify the WiFi using AmpliFI Alien
An out of this world router which ensures perfect coverage in your home. This tri-band router offers the latest Wi-Fi 802.11ax standard with four gigabit lan ports and an extraordinary look.
34. Wake up and enjoy the freshly brewed coffee
The Smarter Coffee 2nd Gen is a smart coffee maker which works with an app and can be controlled using Amazon Alexa, Google Asistant and IFTTT. You simply ask for coffee and coffee waits for you.
35. Cool beverages almost instantly using ProntoBev
The ProntoBev can turn your drinks from room temperature to optimal cold 6 times faster than a regular refrigerator.
The even more convenient thing is that it can fit on your desk.
36. Find your keys using the tile key finder
Ever lost your keys? Mee too…Tile Key Finder is a brilliant small key ring which connects to an app on your phone that allows you to track your keys. It allows you to ring your keys and even customize the ring.
37. Charge your phone using solar power – Greenlighting Solar Phone Charger
The Greenlighting Solar Phone Charger is an extraordinary device that usually can be connected on a suny window or outdoor to provide electricity for your mobile phone.
38. Clocky Alarm Clock
Clocky is not your everyday alarm clock but rather a crazy alarm clock which jumps from your table into your room and "runs" using its wheels. It rings and it doesn't stop until you manage to catch and snooze it.
39. Noria – Smart air conditioner
Noria is a small and slim portable air conditioner that saves you money and offers you the cool you need in hot summer time.
40. A smart speaker – Apple HomePod
Alexa got so popular that people forgot about Apple's HomePod. The new HomePod can be quite the smart speaker, offering extraordinary sound and support via the familiar Siri.
Check out some other pretty powerful smart speakers here.
41. Echo Show – The assistant which walks you through with visuals
Amazon Alexa is quite popular but many people don't know the video version of the assistant, Echo Show, an all in one solution which allows you to view YouTube Videos, Amazon Videos and even initiate video calls.
42. Universal remote controller
A universal remote controller can be a life savior when your home is filled with tens of smart devices and appliances. The best universal remote controllers comes with LCD displays and customizable buttons, like the Crestron TSR-310.
Check out our list of favorite universal remote controllers.
Appliances
43. Monitor food and expiration dates using a smart fridge
The FamilyHub from Samsung is an excellent smart refrigerator which allows you to connect it to Samsung SmartThings, stream music and videos on your door and even view the inside content without opening the door.
44. Voice control your Amazon Smart Oven
The Amazon Smart Oven is a 4 in 1 microwave which includes over 30 presets, voice control and compatibility with all Echo devices.
45. Smart food scale pad
The Orange Chef Prep Pad is a smart food scale which can accurately break down calories, fat proteins and carbs. It also connects via Bluetooth to your smart device.
Barbeque Automation
Even though preparing a delicious grill is something of an art, that doesn't mean you can't take advantage of automation in order to solve at least some of your issues.
Grillbot is such an automation tool. After you finished the barbeque, the grill bars are left greasy and dirty. Having to clean them every time can become quite a pain. Grillbot will take care of this and start degreasing everything on a push of button.
Energy Saving Automation
46. Decrease water consumption using leak detectors and faucet sensors
Water leak detectors can offer you protection against short-circuits and prevent damaging your furniture or home.
These are usually mounted between water sources and electronic supplies. Check out more smart leak detectors.
47. Use movement detection / sensors for lights
Save more electricity using movement detection sensors. Learn more about our solutions in the Energy Management section on Geeks of Technology.
48. Use smart plugs to optimize electricity consumption
Smart plugs include advanced in-app monitoring tools that can provide you with useful insights on how much energy each appliance uses. You can verify the summary at the end of the month and decide how you want to treat each appliance in order to save more energy.
49. Open garage door automatically
Wouldn't it be awesome to have the garage door open when you enter the home premises? Well this is totally possible and we can do it for you.
Motorized Window Shades Ideas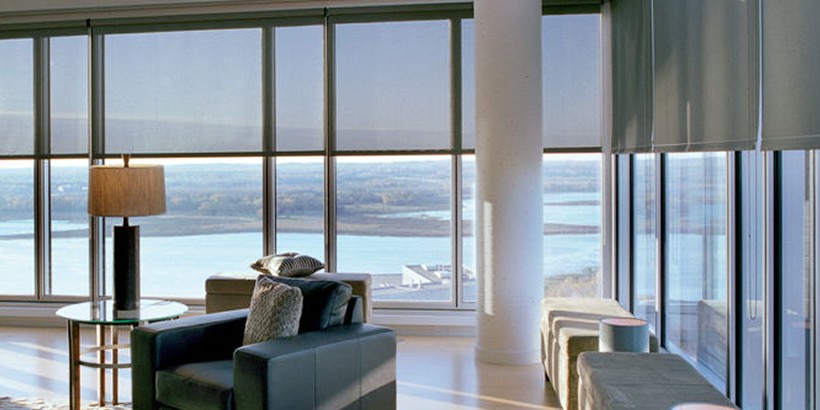 50. Have shades roll up when you get out of bed
Our smart window shades and rollers can open on a schedule and offer you protection against UV rays. They can be customized according to your needs and you can customize them today.
Learn more about our smart, motorized window shades.
51. Create custom tracks for shades
The Crestron Shading Solutions come with a highly customizable package which includes color matching system and custom patterns for their opening path. Learn more about Crestron Shading Solutions.