We talked a bit about home surveillance systems in an older post. Now we want to approach this a bit from the indoor perspective.
For that matter we decided to round up some of the best smart security cameras that you can buy for the indoor.
Nest Cam Indoor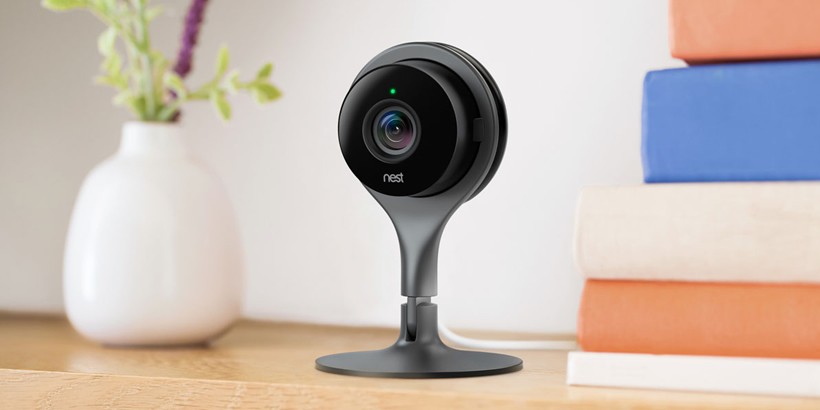 One of our smart indoor cameras in this list comes from Nest. The Nest Cam Indoor stands out because it is super easy to install and configure (under 1 minute), it includes motion sensors that send notifications to your smartphone and includes a nightvision camera.
The camera shoots in 1080p and has a 130° wide-angle-view. Another thing that we love about Nest Cam is that you can zoom, add family accounts and share live videos in an instant.
On top of these, Nest Cam gives you the ability to talk back and it even allows you to navigate through a whole day using an application timeline on your phone.
Canary All-in-One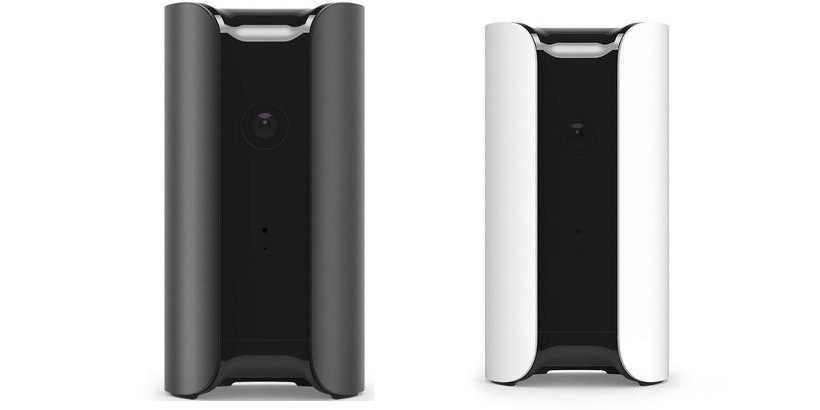 Canary is more than just a simple indoor security camera. In fact, it is a complete system that provides a 1080p wide-angle camera, 90 decibel siren and a built-in climate monitor.
The system fits nicely in any type of home by offering an elegant design available on white or on black and it can sit right along your books in a book shelf.
The Canary system includes a motion sensor and notification system via the mobile app. This will also allow you to trigger the 90 decibel alarm with a finger tap or make an emergency call in an instant.
Logitech Circle 2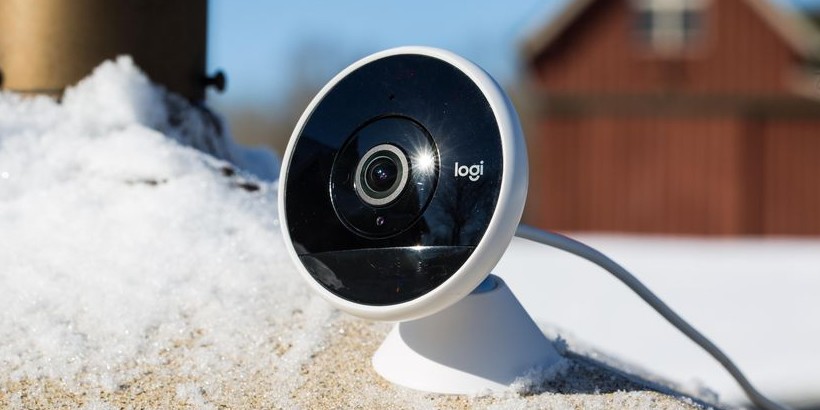 Circle 2 is the only indoor and outdoor camera out there. It is 100% weatherproof and works wired or wireless.
Besides that, Circle 2 has 1080p HD video streaming and is able to detect motion even with night vision.
Still, the most impressive thing about Circle 2 is actually the accessories and the modular structure which enables it to be probably the most customizable indoor camera available.
For instance, thanks to accessories, Logitech Circle 2 can be mounted on a window, it can include a rechargeable batter or it can be mounted on an energy plug or a magnetic stand.
Samsung SmartCam HD Pro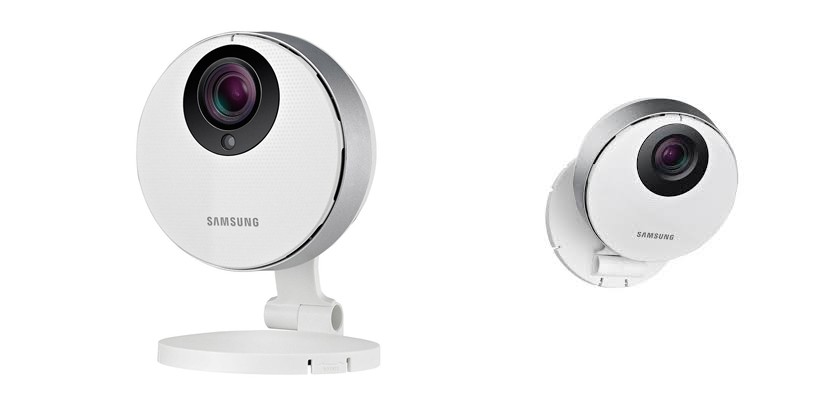 This 1080p Full HD camera includes a Two-Way talk option, a simple Wi-Fi setup system and an advanced motion detection system. On top of that, the Samsung SmartCam allows you to select motion zones.
The system also includes night vision powered by IR-LED for a 5 m length. Not the most powerful indoor camera out there, but it gains field thanks to it's one minute installation process.
All you have to do is to mount the camera and install the application. There's no CD software installation, no wires and no hustle.
Belkin NetCam HD+ Wi-Fi Camera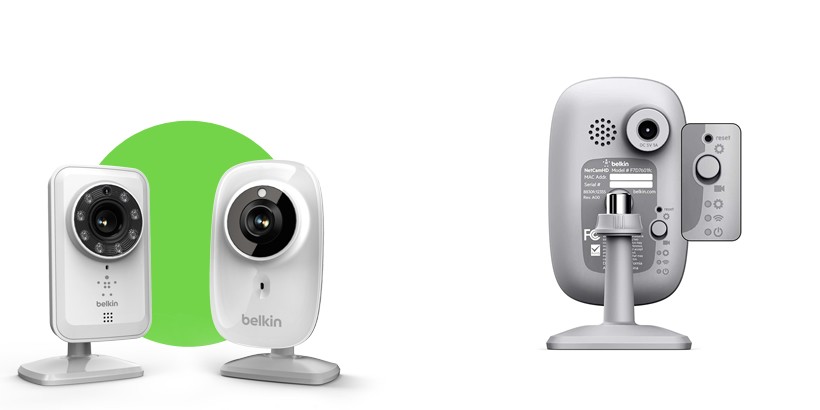 Nice, neat design which includes premium glass lenses and a camera that shoots at 720p. The camera includes night vision filter and free email alerts when motion is detected.
The NetCam camera allows you to stream live HD videos. On top of that, the Belkin WeMo family welcomes this product by offering connectivity to WeMo Switch, WeMo Motion sensor WeMo Insight and more.
Overall, NetCam is a decent camera with great video streaming and out of the box installation. It is definitely the best budget camera we could find.
NetGear Arlo Pro 2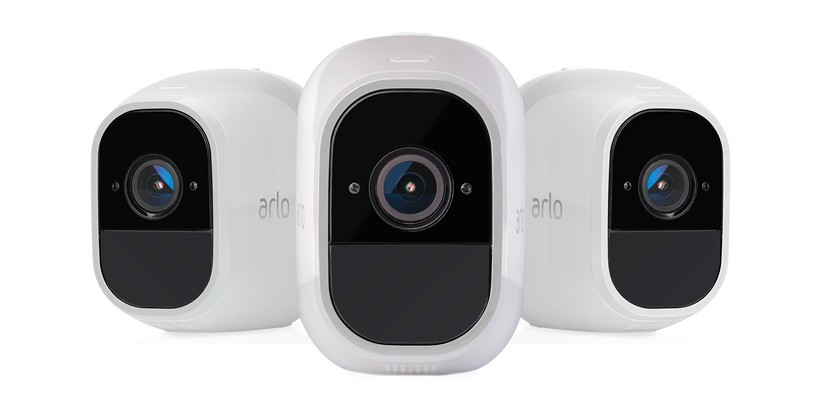 Arlo Pro 2 is a sleek camera that has enhanced video capabilities. It can stream 24/7 at 1080p resolution and offering capability to work wirelessly or wired.
Besides that, Arlo Pro 2 is IP65 certified which means it can be used for outside as well because it's weather-proof.
We also like the fact that Arlo Pro 2 includes free cloud storage (rolling 7 day motion and sound-triggered recordings).
If you don't need cloud storage, you can connect a USB drive and download the footage automatically in there.
Nest Cam IQ Indoor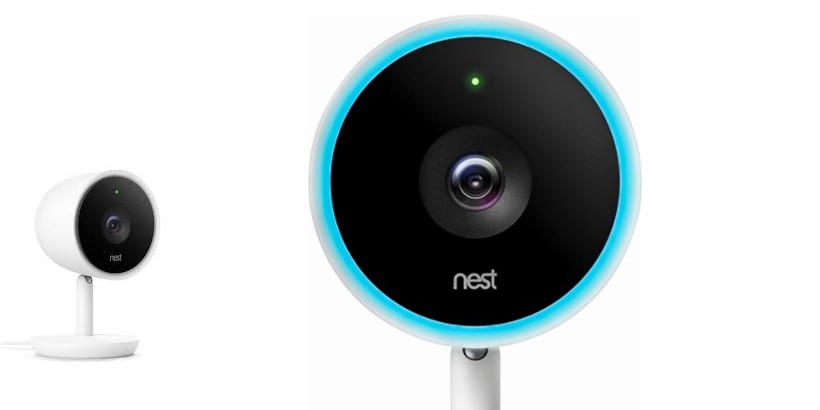 Nest stands out in the crown by offering highly capable devices that can manage multiple tasks. The same is true about the Nest Cam IQ. This small, state-of-the art camera includes a 6-core processor and the Google Assistant built-in.
This means you can talk to your camera's integrated AI while it ensures complete surveillance over your home.
On the surveillance part, Nest Cam IQ is probably one of the most impressive ones out there. The camera includes a 4k sensor, Close-up tracking view and 1080p streaming.
Another great feature that we love about Nest Cam IQ is the big microphone and a very powerful speaker which has noise reduction and echo suppression system included.
It's powerful sensors include HDR and invisible infrared which ensures that the night vision image is as clear as streaming in the daylight.
Hive View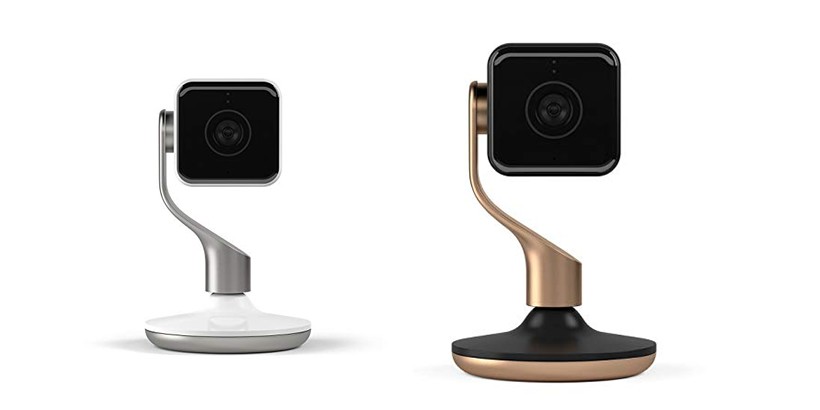 If you are looking for an indoor camera with an unconventional design, then Hive View is the camera you are looking for.
Hive View is stylish, elegant and a Full HD livestreaming solution that can playback videos from the last 24 hours and even allows you to download video streams to your mobile phone.
The camera is quite powerful ensuring an all angle visibility through it's 130° field of view and 8x digital zooming.
In terms of design, the camera features a shiny metal stand that comes in Black & Brushed Copper or White & Champagne Gold.
Netatmo Welcome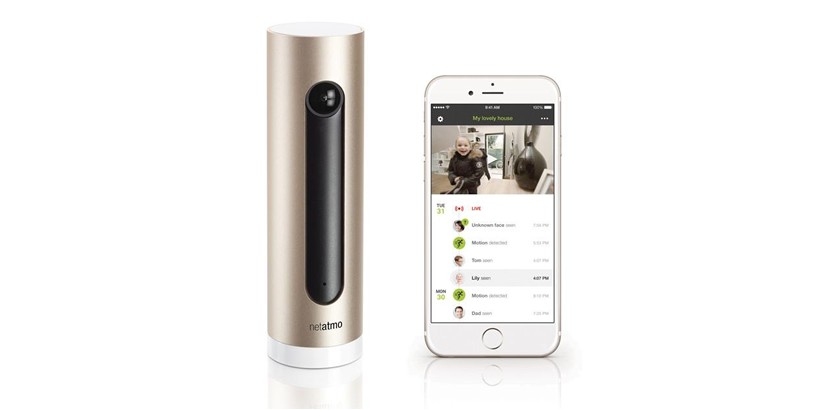 Netatmo gets our prize for the most undetectable indoor camera. The sleek design makes this smart camera look more like a fancy perfume bottle or an air freshener rather than a smart indoor camera.
This camera can become unnoticeable for unwanted visitors but a delight for the owner. Netatmo Welcome includes a notification system which is triggered by unwanted motion in the field. The notification will send you a picture of their face and even a video recording of the moment.
The notification can also work when your kids get back from school or when your pets are doing damage to your home.
Another thing that we love about this camera is the fact that it can be installed in under 5 minutes and offers free cloud storage or you can even download everything locally.
Somfy One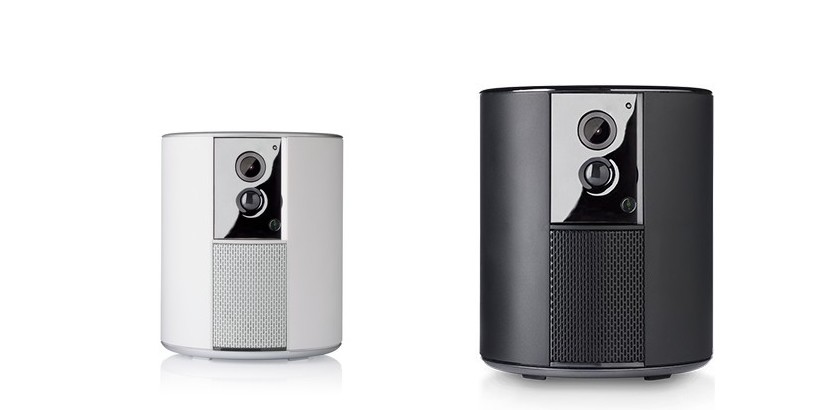 The Somfy One is more like a package of home security and surveillance rather than a simple camera. I say this because the system includes a smoke alarm detection, an alarm system and functionality that allows you to speak and listen via the camera.
Somfy One is a powerful 1080p camera with 8x ZOOM and a wide 130° angle view. The camera has accurate detection which will save you from unwanted notifications and ensure survaillance 24/7.
Another great feature of Somfy One is the ability to share the system access to neighbors or community members or friends. This way they will be able to intervene when you are not around.