The greatest thing about a smart home is the convenience it brings, the ease of use, the time saved and the incredible accessibility. Still, there is a small area in the smart home integration process that usually doesn't benefit from all the technological advancements out there: the remote controllers.
Most people out there go through the process of enhancing the technology in their homes, but still struggle with many different remote controllers. (one for the shades, one for the AC, two for the lighting and one for home theater.)
The solution: the universal remote controller!
What is a Universal Remote Controller?
As the name suggests, a universal remote controller is a remote controller that has universal capabilities. This means that unlike a classic TV remote controller which can control only a specific TV in your home, a universal remote controller can control a TV, a streaming device, the AC, smart window shades, the garage door and pretty much any type of smart device in your home.
This way you will enjoy full control over devices in your home without having to find the remote controller for each individual device.
1. Crestron TSR-310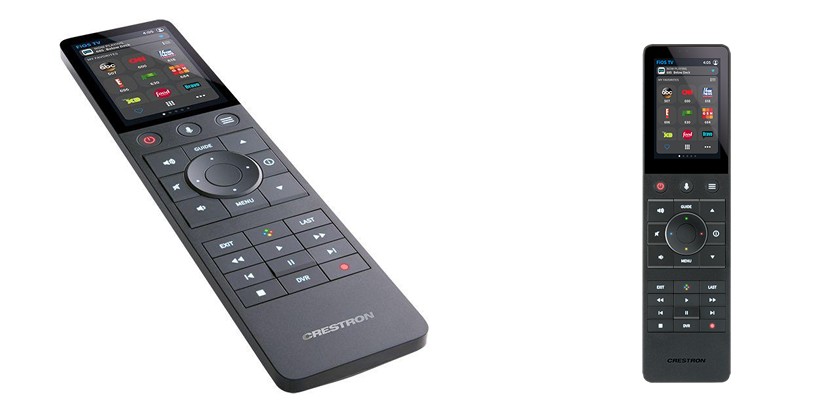 This magnificent handheld remote controller includes a touch screen display of 3" alongside backlit buttons and voice control capability.
On top of being an elegant and ergonomic remote controller, the TSR 310 includes a movement sensor which wakes the remote up so it's always ready to be used.
It is also worth mentioning that TSR-310 is compatible with Amazon's Alexa and Google Home making it even easier to control the smart devices in your home from a long range.
The TSR-310 also includes a light sensor which detects ambient light level in order to decide whether or not to trigger the backlit for the physical buttons.
You should also know that the TSR-310 includes a rechargable battery – Li-Polymer 3.7 Volt, 2000 mAh which gives over 6 months of battery life.
2. Logitech Harmony Elite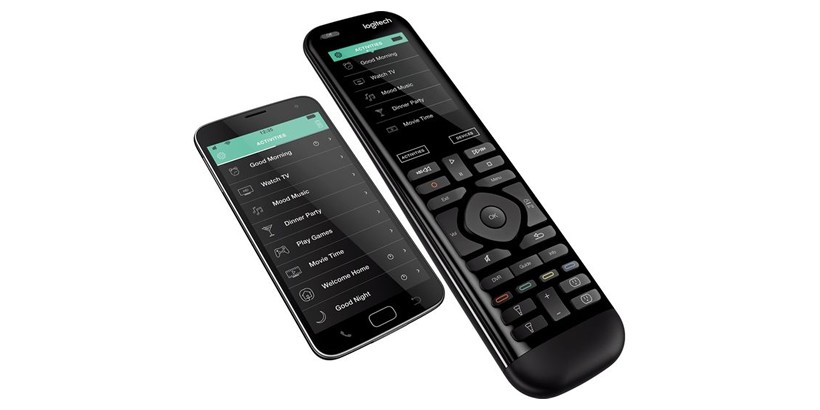 This is one of the most popular universal remote controllers out there. The Logitech Harmony Elite is a high-end remote controller which features a sleek, robust design which is ergonomic and practical above everything else.
The remote controller has a glossy look on the front and a non-slippery surface on the back ensuring a good fit for any hand form.
In terms of compatibility, you should know that Harmony Elite works with smart devices from Nest, Amazon Alexa, Denon, Apple TV, Philips Hue products, Lutron, Lifx and even Sony products or the Roku media player.
Harmony Elite partners up with Amazon Alexa or Google home in order to provide the best voice controlled smart home experience.
3. Inteset INT-422 Universal Remote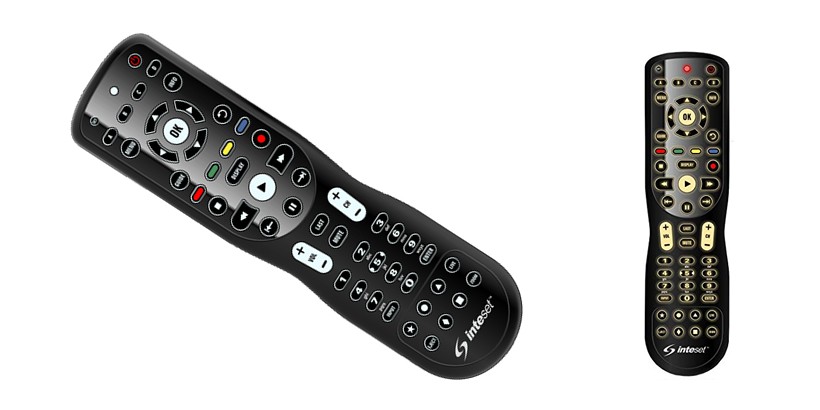 This is the best budget universal remote. The Inteset int 422 is a 4 in 1 backlit IR learning remote controller that works with Apple TV, Xbox One, Media center and plenty of streaming devices and AV distributions.
The Inteset gets our vote for comfort, simplicity and comprehensiveness.
The remote controller is available for about $30 and is available at Amazon.
4. Logitech Harmony 650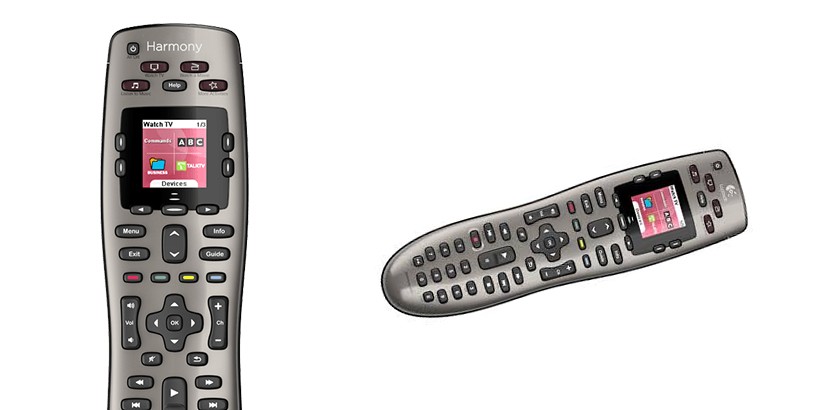 Yet another brilliant Logitech remote controller, the Harmony 650 is an accessible, feature rich asset you must have in your home.
The Harmony 650 offers a colorful layout which is customizable with your favorite channels and AV devices from around your home.
You should also know that the Harmony 650 is compatible with over 6000 brands and can work with 8 devices at once.
5. Crestron HR-310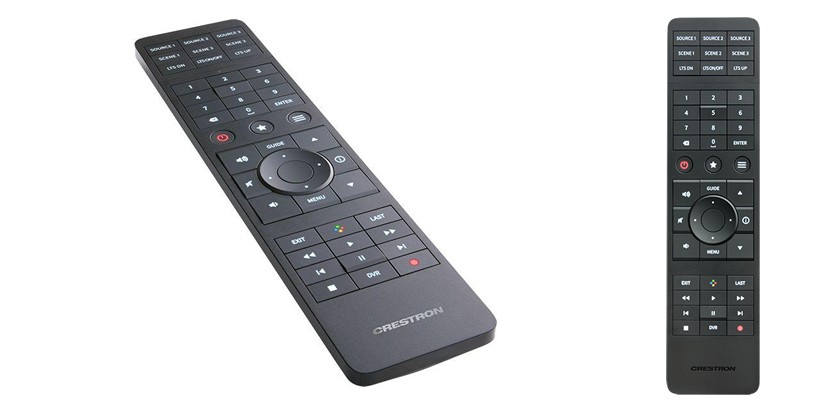 Our favorite universal remote controller with no touchscreen. The Crestron HR-310 is an elegant, modern looking remote controller with backlit buttons and the infiNET EX wireless technology.
It includes 9 buttons that can be customized to work with any type of AV device in your home. The HR-310 is designed to work with home theaters, hotel rooms, bedrooms, boardrooms and a large variety of residential and commercial uses.
Just like the TSR-310, the HR-310 includes backlit tactile buttons and a movement sensor which "wakes" the remote up whenever its position is changed.
Another key aspect of the TSR-310 is the long lasting battery life which can be operated for over six months on a set of three AAA batteries.
What's the best universal remote controller?
Like with any other smart devices in your home, a universal remote controller's functionality will be determined by the requirements of your smart home system.
If you are not sure what type of universal remote controller you need, you should know that our team is here to help you figure it out.
Let us know using this form or by giving us a call at (954) 251-0600.