Window shades are an important addition to every smart home out there. We talked about choosing the right motorized shades for your home and even showcased our list of most powerful blinds and shading solutions on the market.
Now, it's time to talk about Crestron Shading Solutions, our favorite shades and from our perspective the best motorized shades you can find on the market today.
I'm sure you wonder why we'd say this, so in the following lines I'm going to explain to you what made us love these shades so much and why we recommend them to all our customers.
Huge Collection of Fabrics / Textures & Types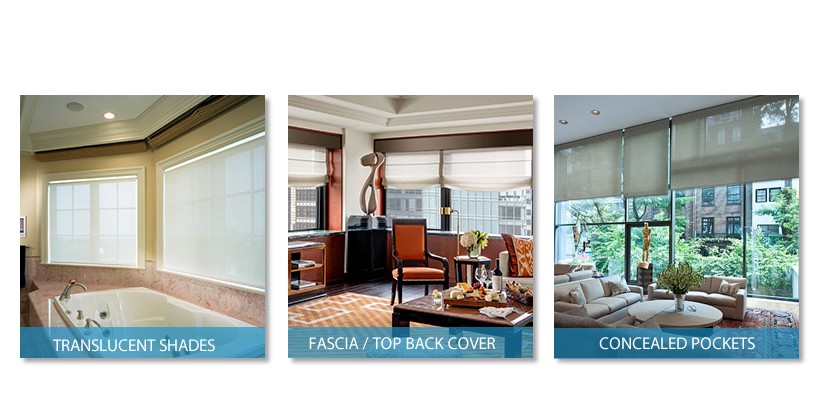 The window shades represent an important role in your home's aesthetics and they can be the ones deciding if your home looks cozy, professional, corporate or vintage. Thankfully with Shading Solutions you can choose each of them or opt-in for multiple styles based on the room's design.
You should know that Crestron offers over 400 different fabric textures and they are available for transparent shades, translucent or even blackout shades.
Transparent Fabrics – They transmit light so you can see everything like through the window but they block glare and have solar protection (allowing natural light only). The openness factor for these is between 3 – 17%
Translucent Fabrics – These fabrics only allow partial light. This means you can still see shapes outside, but people can't see inside. They block UV and even reduce solar heat. The openness factor is between 1 – 3%.
Blackout Fabrics – This type of fabric provides no light and complete opacity. It filters UV radiation, limit the heat gain from solar exposure and offer complete privacy.
You can test out our fabric samples and see which material fits your needs.
Still, there's a widely important thing you need to consider and that is the Motorized Window Shade Type.
This can be business oriented or more cozy and personal and for that, Crestron offers you:
Roller shades – This style fits in quite nicely for flat, clean designs and they can work with a classy drapery system which comes on top.
Horizontal Sheers – A more elegant solution that is built from two layers of knitted sheer fabric.
Roman Shades – If you want a more vintage look that transports you to the ancient Rome, then this is the style for you. They look more astonishing than other designs and are more than simple sun-blocking solutions.
Skylights – These shades are created especially for windows mounted on the ceiling. This way you can enjoy a beautiful sky using automated window shades.
Draperies – A more lightweight solution that opens vertically and enables you to set custom tracks. For instance, you can choose for draperies to open in an S curve, simple curve, 45 ° curve or 90 °, but you can also choose to open from the half sideways or just from one side.
Superior UV Protection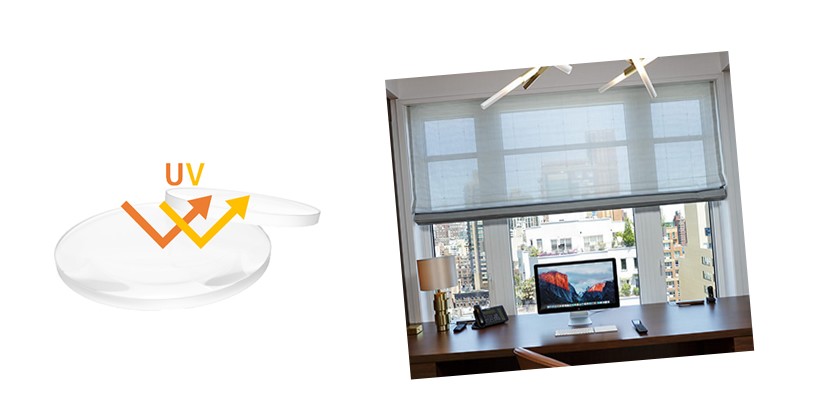 We all love sunlight, but none of us likes the damage done by UV radiation. This radiation can affect carpets, furniture, displays or electronics and even endanger you and your family.
Fortunately all window treatments built by Crestron offer top UV blocking. On top of that, the shades can be scheduled to lower down or raise up based on the position of the sun.
This way, you and your home will be protected all day long while enjoying the natural sunlight.
Highly Customizable
Being able to choose the fabric type isn't the only great advantage of Shading Solutions. Crestron also offers you the choice of picking up a color from around your home.
This service is called Color Match and all you have to do is to provide a color code or a physical sample and we will deliver the shades according to your décor plan.
Custom window size shades
Crestron shades can fit any window type and can go to sizes of up to 15' wide in an open pocket design, a sealed pocket one or an exposed pocket style.
Design Your Own
To make things even more interesting, now you can design your own motorized shades. All this is possible using a tool called CDT or Crestron Design Tool for Shading Solutions.
This gives you access to a web-based platform where the magic happens.
Eco Friendly Shades
Another great reason to use the Crestron shades lays in the eco-friendly factor. These shades are beautiful, reliable, good for the environment and above all, they are healthy for you and your family.
The reason why I say that they are healthy is because they are:
mold and bacteria resistant
built from green fabrics that don't use PVC
the fabrics and materials used don't use lead
the shades are fire retardant
Great Power and Silent Engines
The Crestron Shades are powered by a "Intelligent Power Supply" designed by Crestron. These engines can power up to ten motorized shades simultaneous and that without making any noise.
To make things even more interesting, the power supply also includes a diagnostic tools that will allow your smart home integrator to identify certain wiring issues so the replacement process is a child's play.
Lifetime Warranty
Once again Crestron stands out in the crowd offering limited lifetime warranty. This is a unique feature in the home automation industry and is undoubtedly one that changes the rules.
Get Your Own Crestron Shades Today!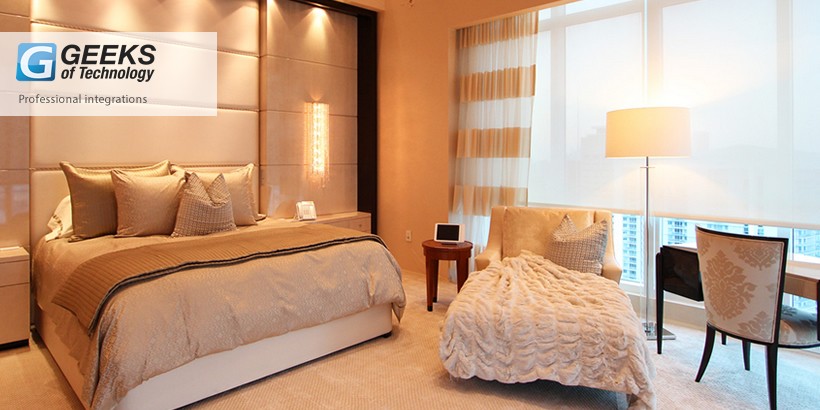 Geeks of Technology is an official Crestron Partner and authorized Crestron integrator. Our mission is to help you choose the right shades for your home and then take care of the installation process. Check out or portfolio to learn more about our work or Click here and get started today!