Smart plugs and switches are an essential element of every smart home out there. These can save you a lot of power and enhance the functionality of other smart or non-smart devices in your home.
The Ecobee Switch Plus, for instance is a small yet powerful light switcher which can turn the lights on or off in the entire home, turn up the heat and even access other smart devices in your home via Amazon Alexa. This is the case for most switches in the list alongside other interesting features that you'll like for sure.
Here you'll find out that a smart plug can tell you stats about energy consumption, power up certain devices on a predefined schedule and even set a threshold for usage.
So, without any further ado, let's check out the best smart plugs and switches for 2018.
1

Lutron Caseta Wireless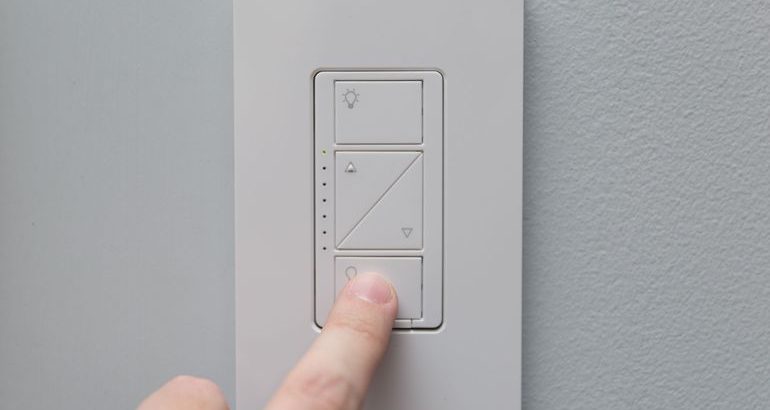 Lutron is one of the most powerful names in the switches industry. It has been around for more than 50 years and helped millions of people automate lighting and shading systems.
Caseta Wireless is their top-notch solution which integrates a smart battery powered switch which is supposed to last 10 years. The switch allows you to control lights in your entire home as well as motorized window shades and even temperature for certain rooms.
Caseta also includes dimming features that work with most light bulbs out there (LED or CFL) and can be controlled using Alexa or Google Home.
It's also worth mentioning that Caseta includes support for Nest Cam and is compatible with Samsung SmartThings or Apple's Homekit hub.
Pros

Works with Amazon Alexa
Connects with Apple's Homekit
Great, clean design
Includes security mode
Cons

Requires a Lutron Bridge
Starts at - $99
2

Ecobee Switch Plus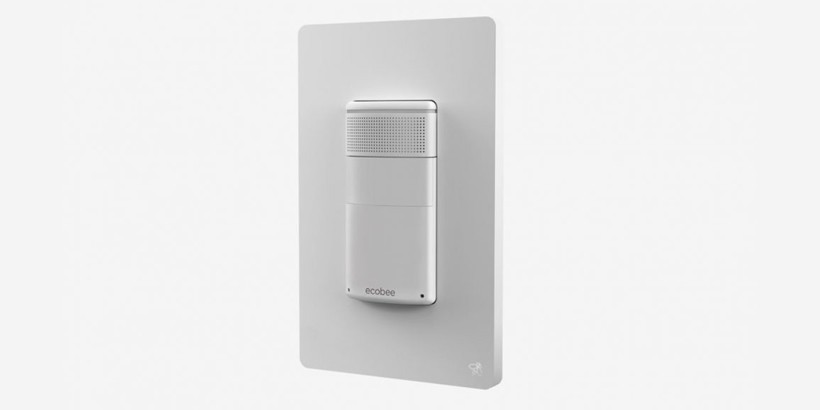 Ecobee is a smart light switch which works in sync with Amazon Alexa enabling you to take full control over the lights, the music in your home or the temperature.
Ecobee is more because it also acts as a virtual assistant reading you the latest news, the weather or simply guiding you through a cooking recipe.
The small switch includes a small, yet decent smart speaker which doesn't promise to rock the house, but is more than enough for a little conversation.
Pros

Great loudspeaker for such a small device
Easy to install and is compatible with IFTT and SmartThings
Cons

Most functions are available only via Amazon Alexa
It doesn't dim the lights, it only turns them on or off
Starts at - $99
3

Leviton Decora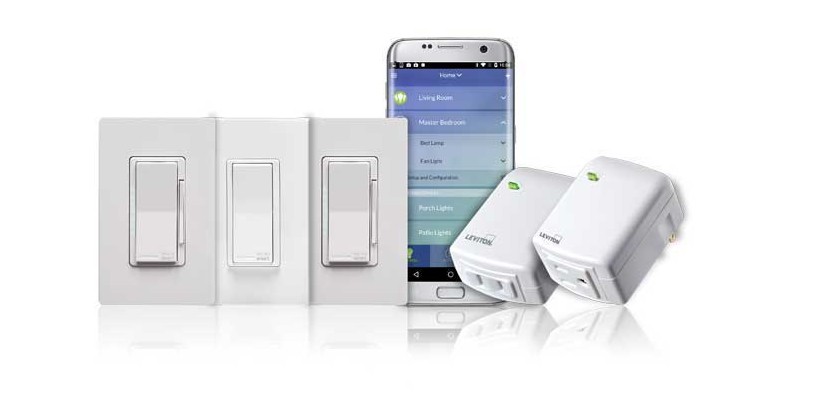 Decora represents a Leviton brand which was introduced in 1973. Since then, Leviton perfected the way we interact with lighting adding elegance and more technology with every passing year.
Decora includes a package of voice activated dimmers, switches and smart plugs offering great energy monitoring and schedule option.
You can also opt-in for a color changing kit which includes 6 different colors and a dimmer remote controller.
The Decora Plug-Ins work with Android and iOS devices and can be controlled via Amazon Alexa. The plug-ins offer dimmers for LED and CFL lighting of up to 100W and up to 300W for incandescent loads.
The plug-ins come in 4 different models to fit your hub configuration and specs.
Pros

Easy to install and use
Simple, classic design
Works with Apple HomeKit
Very affordable
Cons

It only works with Apple HomeKit
Starts at - $49.95
4

iDevices Switch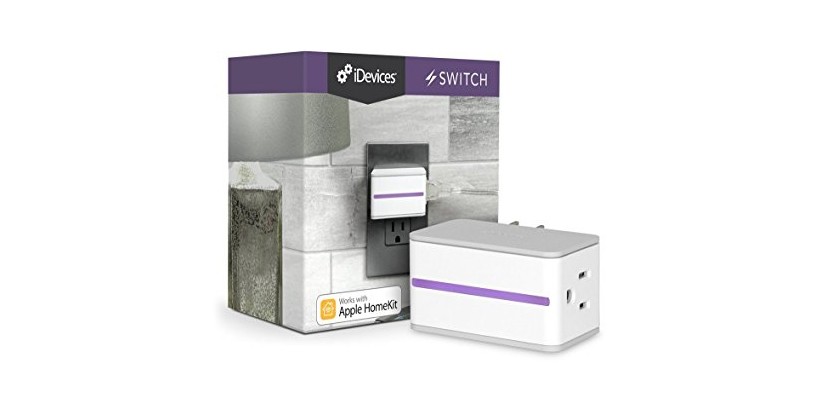 A simple, clean and powerful Wi-Fi powered smart plug that gives you full control over the electronics in your home from anywhere in the world.
The smart plug doesn't require additional hardware or hubs. All you have to do is to plug in the switch and connect to your home electronics.
The plug also includes an LED indicator which can change the color according to your preferences. All the controlling can be done using the free app or using Alexa voice control.
iDevices allows you to set a schedule so that you will wake up to a enlightened room and have the lights turned off when you go to sleep.
Another great thing about iDevices is the fact that it is compatible with Apple Homekit and it allows you to connect multiple devices together to create a synched experience.
Pros

More affordable than other solutions of it's kind
Plug and play
Compact size
Customizable colors
Voice control using Amazon Alexa
Cons

Doesn't include a dimmer function
It only works with Apple HomeKit
Starts at - $28.95
5

TP-Link Wi-Fi Smart Plug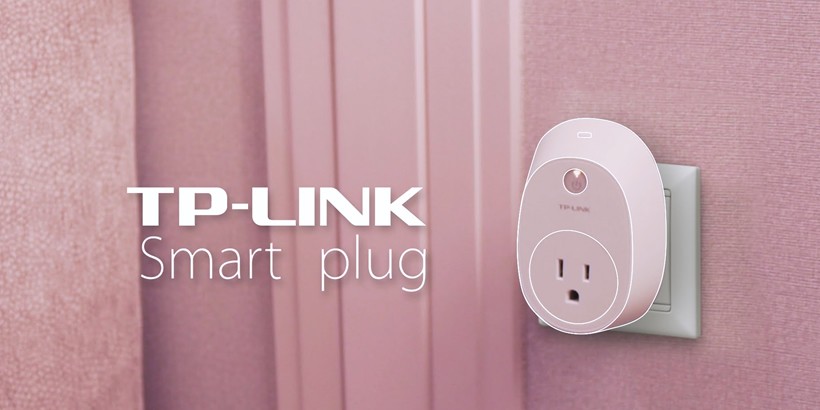 TP-Link is a leading name in the WiFi router industry so it would make sense that their products will have a saying in the home automation industry as well.
Their affordable smart plug is available starting at $25 and what this small devices can do is simply astonishing. For starters, the TP Link Smart plug will connect with the iOS or Android app from TP-Link called Kasa.
This app will allow you to monitor the energy consumption, power-up certain devices in your home or turn on / off appliances on a schedule.
Of course, this device is compatible with Apple Homekit.
Pros

Very affordable
Remote access via internet
Scheduling available
Cons

It has a bulkier design than alternatives
Requires account for remote access
Only supports Android devices
Starts at - $24.99
6

Philips Hue Dimmer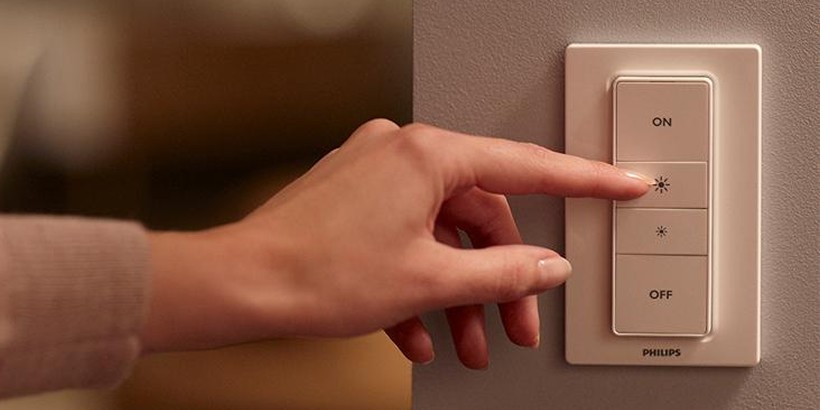 The Philips Hue lighting lightbulb is one of the most beloved home lighting solutions available on the market today. The colorful eco-friendly bulbs and the application make it simple for everybody to change lighting colors and their intensity via the Hue Dimmer.
The dimmer is an improved devices from the previous version Tap and has a slimmer profile with buttons that help you control multiple light bulbs.
Pros

Sleek / intuitive design
You can use it as remote control
No wires / battery powered
Cons

Requires a Philips Hue bridge
Starts at - $24.99
7

Wemo® Mini Smart Plug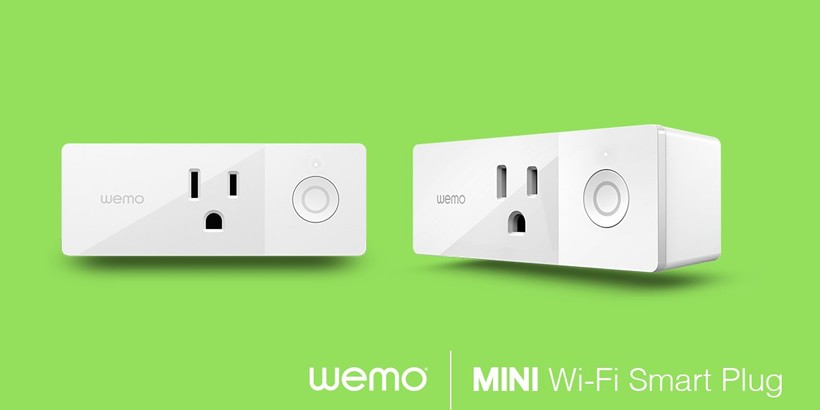 Wemo is a simple, clean and easy to install smart plug designed to work only based on a WiFi connection. Wemo allows you to control electronic devices and gadgets from anywhere in the world using just a mobile phone or a tablet.
Wemo has a compact design and is compatible with Amazon Alexa enabling you to schedule when it turns on / off certain appliances.
Wemo also includes a home protection feature called Randomized Lights. This will turn the lights on and off at different times to let people know that you are home even when you are not.
On top of that, Wemo Mini syncs with Nest thermostat which will know when you are away or home just to turn on the AC or heating only when is needed.
Pros

Remote access from anywhere
Clean, compact design
Schedule appliances
Randomize lights for security
Cons

No dimming feature
Bulkier than alternatives
Starts at - $34.99
8

D-Link Wi-Fi Smart Plug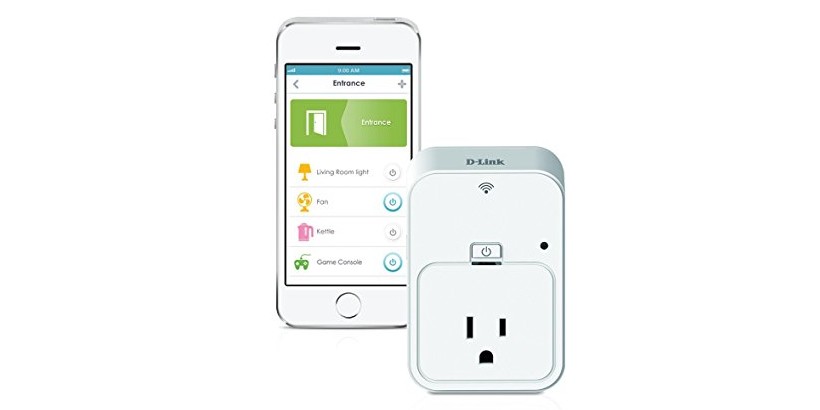 The D-Link DSP-W215 Smart plug is great for a smart home tool because it allows you to turn devices on or off using just your mobile phone or tablet from anywhere in the world.
D-Link also helps you create custom schedules from the app and makes sure none of your devices are overheating by using a thermal sensor.
Pros

Control your home devices from anywhere
Easy to set up and configure
Includes scheduling and energy usage stats
Cons

More expensive than alternatives
Starts at - $49.99