The power of home automation extends to our everyday tasks so it would be a shame not to use it in our kitchen.
In fact, some of the most innovative smart devices are built especially for cooking, refrigerators, coffee machines and even smart trash.
In our list we collected some of the most impressive devices that you'll love for sure.
Paragon Smart Cooking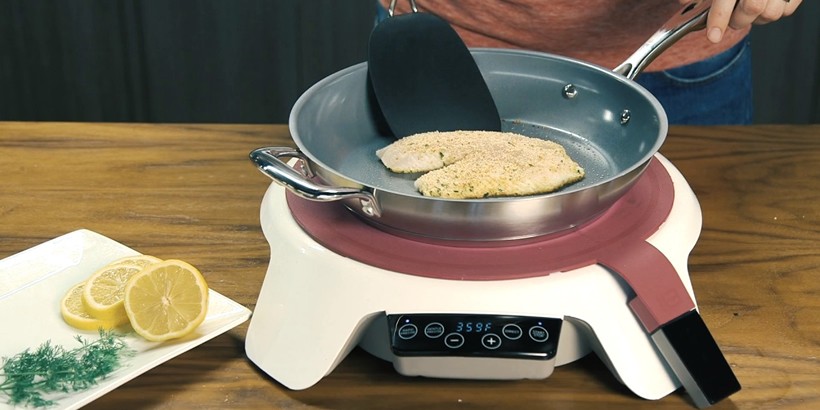 Paragon is a smart system that brings precision in your home cooking. The device includes a temperature control tag that includes Bluetooth connectivity with the cooktop.
With Paragon you don't have to worry about overcooking or burning food anymore. You simply set the cooktop at the needed temperature and it will work exactly at that temperature for as long or as little as you need it.
Paragon has predefined temperatures for Sous Vide, grilled cheese, chocolates, predictable eggs, perfect sauces, beer malting and clarified butter.
Q&C Nano
Q&C is the next generation water purifier. A simple, small and clean design that focuses on green, eco friendly water. Q&C is a ultra-energy efficient smart device that purifies water and makes it warm, hot or ice cold depending on your needs.
This device can purify up to 1500 gallons of water from a single Ever Pure filter change. The smart tracker allows you to track water consumption and even set up goals an get notifications to your smart device.
The smart app will notify you about the current filter status and when it needs to be changed. Besides that, the Q&C Nano includes a self-cleaning process that can be triggered from the mobile app as well.
Samsung Family Hub Smart Fridge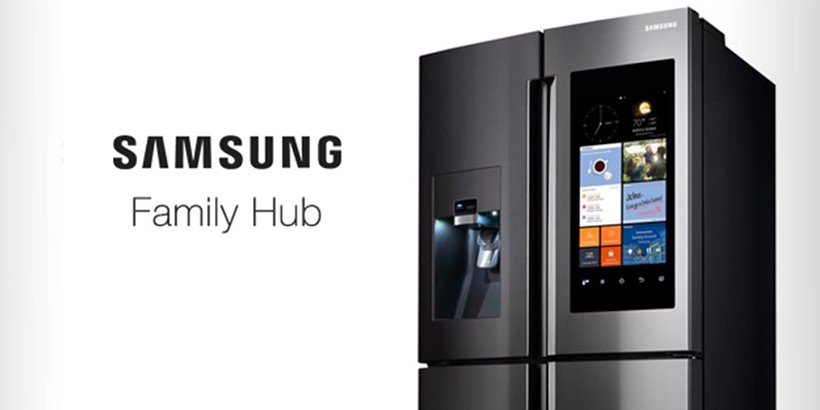 Probably the most powerful smart fridge today. Family Hub looks nothing like your daily fridges out there. In fact, the Family Hub has a sleek design, a huge display mounted on it and features that will leave you speechless.
The smart display on the fridge has a touchscreen interface and has its own operating system. The interface can work as a computer allowing you to fulfill daily tasks with ease.
This display can also act as a memo tab or a messaging solution. Still, the most interesting feature is the ordering capability.
The fridge can track your orders and will remember your preferences, making it a one click effort to make a new order.
Besides that with the Samsung smart fridge you'll have 24/7 view of what's in your fridge from you mobile device.
Mitte – The Water Purifier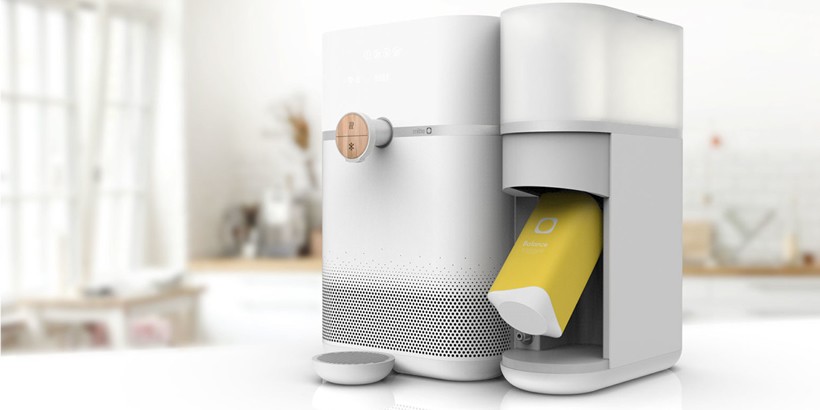 Have you ever thought about giving up plastic bottles and water that you don't know if it's healthy or not? Or better yet, have you considering creating the perfectly balanced mineral glass of water?
Well, now you can do it from home using a smart device called Mitte. Mitte is designed to reproduce the water cycles in order to provide the most natural water you can get.
Mitte works on 3 steps: Evaporation, Condensation and then Mineralization. Mitte developers claim the water produced by mitte is 60x cleaner than then water from a pitcher filter and 3x cleaner than reverse osmosis system.
Mitte allows you to choose the mineralization level so you have: balanced (low to medium minerals), vitality (a strong mineralization) and alkaline (with low ph).
Mitte is also great for people who want the perfect cup of tea and the perfect balance for your workout. The best part, you can set up the water you want using a mobile application.
Qi Aerista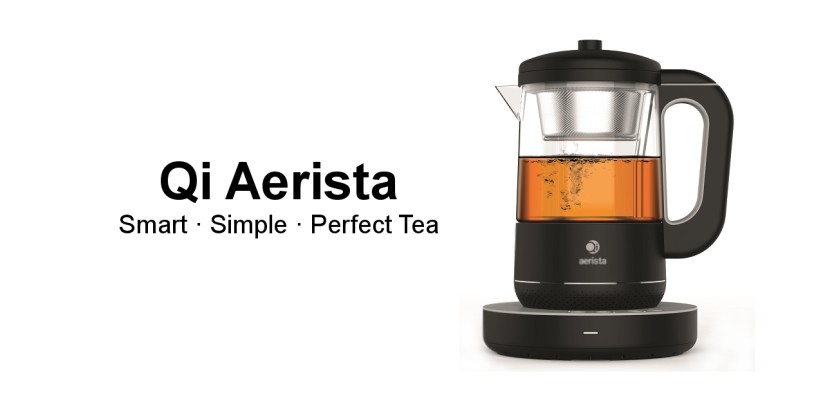 If you want to delight yourself with the best tea ever, then Qi Aerista is the solution for you. Qi Aerista is a smart tea brewer that includes the patented Aero-Brew System.
This system allows you to control the exact temperature of the tea, the time, water flow and the tea leaf immersion.
You can choose how you want your tea from 9 presets including: cold brew, hot brew and strong brew. Aerista supports 5 brewing modes to make your cup of tea more custom.
It's a given the fact that Qi Aerista can be controlled remotely via the mobile app which allows you to set brewing time, monitor the brewing, boil & brew or browse the tea library.
SimpleHuman Sensor CAN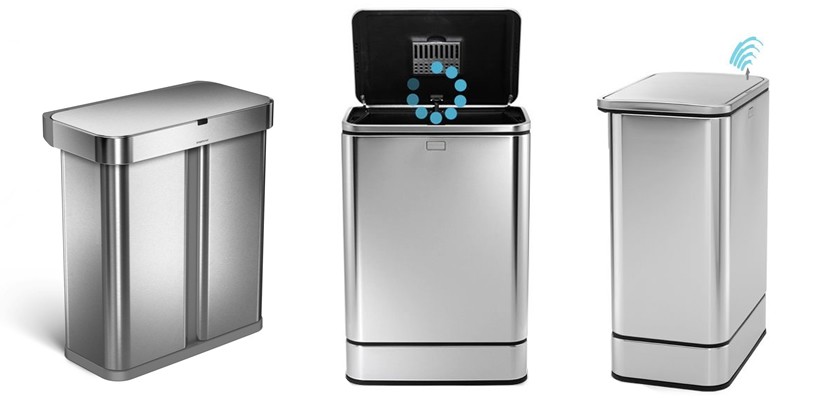 Yes, even the trash can should be smart nowadays. This simple, elegant and powerful trash can brings up a variety of features that will surprise you for sure.
For starters, the can accepts voice commands and can open wirelessly when you wave the hand in front of the sensors.
The SimpleHuman can also detect when you are close so it keeps the lid open until you go away. This can be quite useful for moments when you have your hands full or when you got something more to throw.
Another essential thing about this can is the silence, you won't hear anything at all. On top of that, it has a nano-silver clear coat (protection against germs) and supports dual compartments for a better recycling experience.
Overall, the smart trash can is a great acquisition which will prove quite useful over time.
GeniCan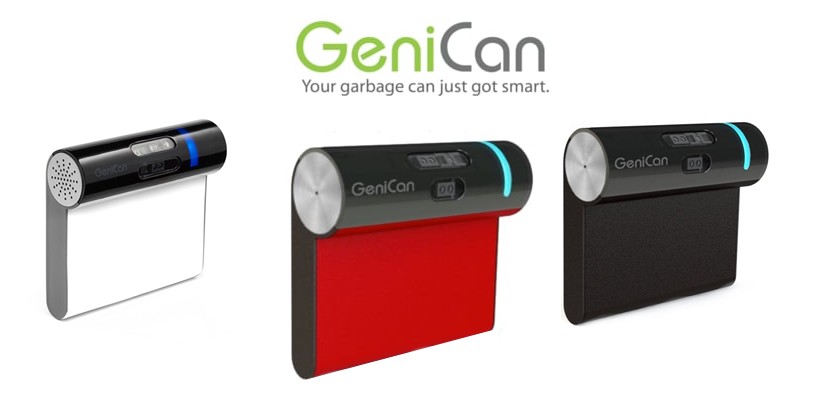 Since we just discussed about trash cans, here's another gadget that will help you monitor your trash. GeniCan is a simple device which will add items to your shopping list once they are thrown into the trash can.
GeniCan can be mounted on any type of rectangular or square bins and it will remember scanned items from your grocery list.
Simple, easy and fast installation. GenieCan comes in 3 colors (Merwins Red, Pure Black and Pure White).
Hapifork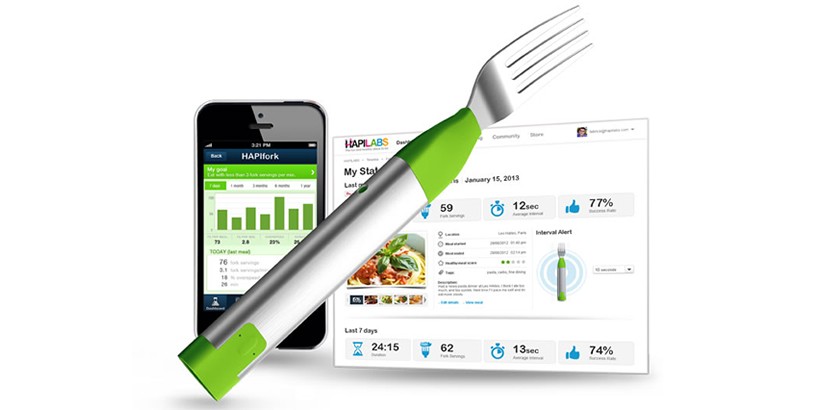 Not a new product but definitely one we should mention. Hapifork is a smart fork which is a serious attempt at helping people live a more healthy lifestyle.
The smart fork will help you eat slower by sending a haptic feedback whenever you eat too fast. The fork will keep track of your food and sync it to your smart device.
The smart app can also show you live stats including target interval, latest interval, fork servings and when the meal started.
The package also includes a travel case, meal planning guide and a charging wire.
Nespresso Expert
You can't have a full kitchen without a smart espresso machine. Still, it is worth mentioning that Nespresso Expert is not your daily espresso machine, but way much more.
The Nespresso Expert is packed with Bluetooth smart technology which enables the device to be paired with your iOS or Android device.
Once the machine is connected, you can create customized coffee using the favorite Nespresso capsules. The machine heats up in less than 30 seconds and it's highly intuitive.
Drop Scale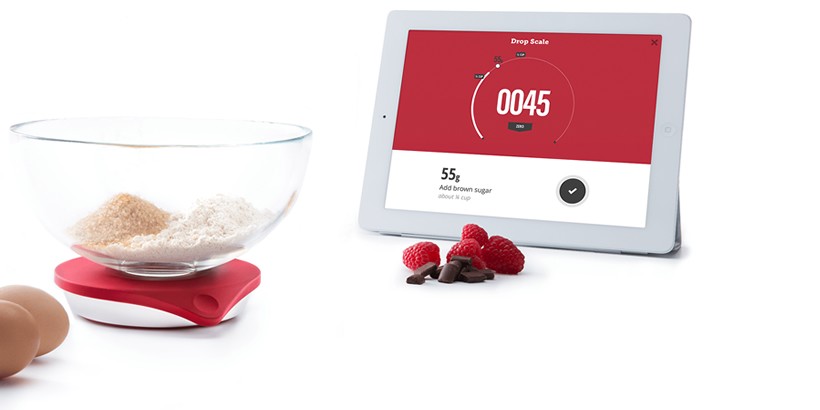 This is an awesome device for people who are into cooking. The Drop Scale is a simple digital weight measurement which can connect to your smart devices.
This scale offers a free application from which you can manage recipes and their required ingredients. Drop Scale will bring up the app and will tell you how much of that certain ingredient you need to add.
It turns out that Drop Scale is more precise than any other scale and it can be quite practical because once you reach the required ingredient, it goes to the next one.
The Drop Scale app also provides hundreds of detailed and interactive recipes that you can try at any time.
Crock-Pot – Slow Cooker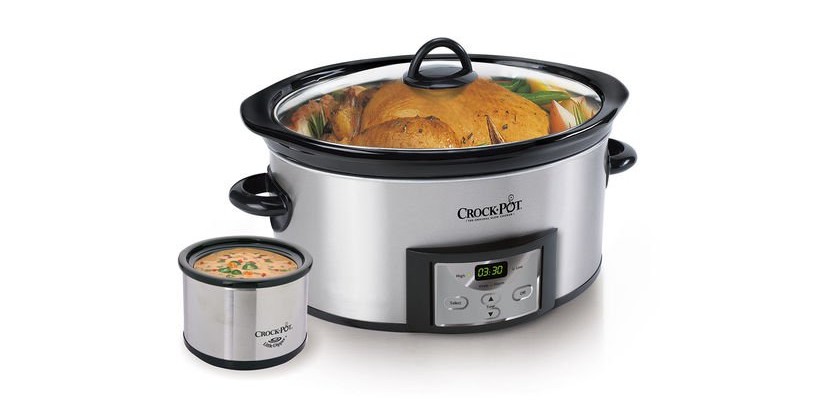 This is a smart WiFi-Enabled slow cooker developed by WeMo. The WeMo app allows you to set a temperature and a cook time so that your food will be perfectly cooked.
When the food is ready, the Crock-Pot will automatically lower the temperature and you'll get notified on your mobile phone.
The app also allows you to start / stop the Crock-Pot and even change the temperature remotely.