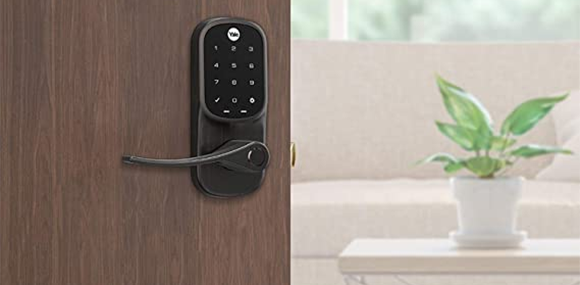 Customized Access Controls at Your Fingertips
If you are looking for a level of control that cannot be provided by a traditional lock and key system, we can integrate a customizable access control system to give you the options you crave in a form factor that is best suited to your home or business. Whether you prefer the convenience of smartphone-enabled options, or the higher level of security provided by biometrics, there is a solution that will meet your needs.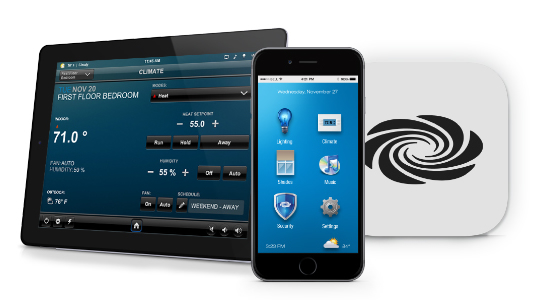 Why Work With Us?
We understand that there is more to access control than the method. We will work with you to determine the best home security systems for your needs, and will customize the available smart home technology options to create a secure solution that is convenient to operate.
Biometric Controls

When you need some of the most comprehensive access control options available, being able to integrate biometric screening can help make sure only those who should access a space can. Ideal for those situations where you want a high level of protection right at your fingertips.

Smartphone Integration

Most people have their smartphone by their side at all times. With updated application-based technology, you can use your smartphone as your access key. Not only can this be more convenient than carrying multiple sets of keys, it can also be customized to suit your specific needs.

Proximity Keycards

r a familiar face from the building automation world, proximity keycards provide a high level of control in a convenient form. You also have the option to customize cardholder access, allowing them entry into approved spaces while restricting entry into others based on need or position.

Access Point Locations

Access controls can be installed for a wide variety of doors, both interior and exterior. You are not restricted by the type of door, allowing you to pick the strongest options on the exterior while interior doors can be chosen based on design aesthetic as well as desired level of security.

Truly Custom Solution

Not only can you choose the location of your access controls, you can also use different forms depending on the need for the area. While a simple door code may be sufficient for a supply closet, a more robust selection can be installed for exterior doors and biometrics can be added to high security areas.

Stylish Finishes

MatcAdvanced access control should not automatically mean a sacrifice in style. Keyless entry options are available in a wide variety of sizes, colors, and finishes. This helps ensure you will find a solution that meets your technical needs as well as functions smoothly with a spaces design.