We spend about 90 percent of our time indoors, where our exposure to bacteria, viruses, and germs is 2-5 times higher than in the outdoor environment. Therefore, we must pay attention to our homes' air quality to ensure a healthy environment.
Regular cleaning can help keep germs and insects at bay. Unfortunately, daily home cleaning isn't always easy, so many people turn to technology for help. This blog post will look at three smart technologies you can use to maintain a virus- and bacteria-free home.
3 Smart Technologies That Will Help You Maintain a Virus and Bacteria-Free Home
1.The Horizon® Thermostat by Creston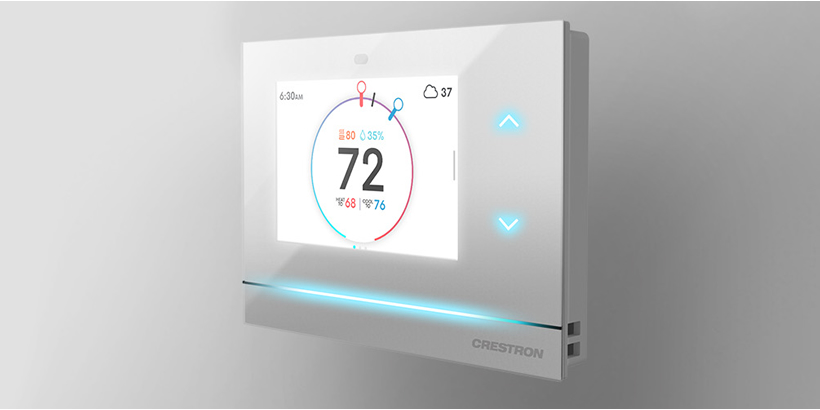 The Horizon® Thermostat couldn't be any easier to use or set up. The touchscreen display shows the temperature, humidity levels, time, and weather conditions. The thermostat also has beginner-friendly manual setting, which is ideal for new users. You can also automate the settings for times when the house is empty for extended periods to save energy.
The most impressive part of using this thermostat is its integration with the Delos DARWIN™ Home Wellness Intelligence Network, which leverages advanced features to deliver a healthier indoor environment. It purifies indoor air and water quality and offers dynamic lighting to regulate the body's natural circadian rhythms.
As this Forbes article points out, integration of wellness systems with your Crestron Home is essential, in order to monitor, manage and alert you of any indoor air or water conditions you may not be aware of. Without a Smart Home, independent systems such as HEPA air filtration, HVAC, humidifiers, dehumidifiers, air-intake fans, water filtration are either not performing efficiently or are impossible to manage by a homeowner.
The even better part is that we are Crestron certified integrators and we're more than happy to help you set it up. Get in touch with us and let's see how we can help you eradicate the unwanted bacteria and viruses from your home.
2. Honeywell True HEPA Air Purifier Allergen Plus Series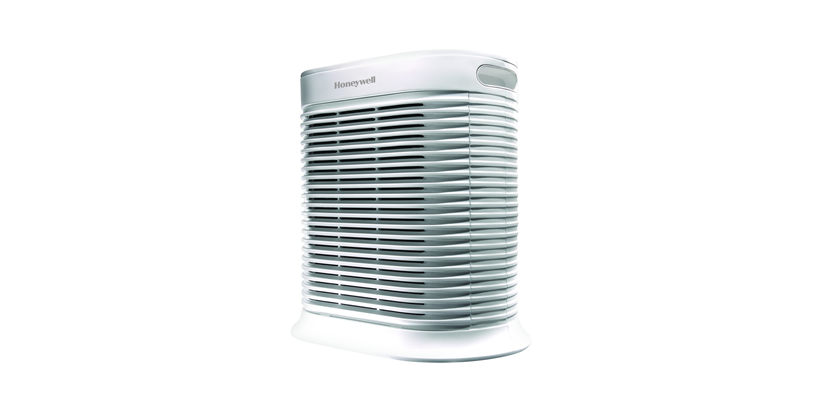 The Honeywell True HEPA Allergen Plus Air Purifier has all the features you'd expect from a good machine, plus a few unexpected extras. It's one of the smallest air purifiers, yet it can easily clear medium-sized living room of dust and pet dander. With 3 cleaning levels that switch between a high, medium and low airflow, the Honeywell True HEPA Air Purifier is quiet enough to blend in with your surrounding sounds.
The built-in timer has a useful feature that allows you to set the machine to automatically shut off after 2, 4, or 8 hours, which is helpful if you're going to be away for a while. The Honeywell True HEPA Air Purifier has hundreds of reviews online from happy customers which also speaks volumes about its quality and ability to keep the indoor air healthy.
3. BLUEAIR Air Purifier for Home Large Room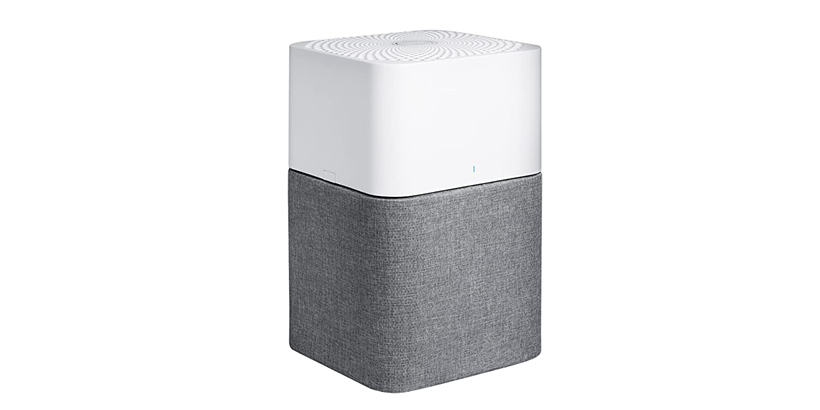 While other brands of air purifiers promise great performance, the Blueair delivers clean air quickly, quietly, and without all the bells and whistles. The air purifier is large and powerful and does a good job of cleaning the air we breathe. The filters can be a little expensive, but they seem to deliver what they promise.
The purifier is also relatively quiet; you can set the timer to wake up to fresh, clean air. The only weak point is its limited range, and while the purifier is whisper quiet, it emits a low hum when operating, which may be annoying if you're trying to sleep.
5 Benefits of Having Smart Technologies For Indoor Air Quality:
There are many benefits of using smart technologies for indoor air quality. They often connect to other devices in your home (lighting and thermostats) to optimize performance and maximize comfort—for example, controlling lights to meet natural circadian rhythm or turning up the heating when it's cold outside. Some more benefits include:
Air Quality Monitoring: Keeping your home virus and bacteria free is essential, not only for your health but for mental peace as well. With the help of smart technologies, maintaining a clean home has never been easier. Smart cleaning systems continuously monitor and optimize the environment to keep your home clean and infection free. Furthermore, a smart system can track and analyze data to identify patterns and trends in air quality so you can make well-informed decisions about maintaining or improving it.
They're Great For Your Cardiovascular Health, Too: It's not just your lungs that are at risk from allergens and toxins. Air pollution contains compounds that can have serious health impacts on your heart. One study published in NCBI linked heart health with long-term usage of indoor air conditioner filters and found that higher VOCs and pollutants lead to increased blood pressure.
Real-time Alerts: Keeping tabs on air quality in your home has never been so easy! With a range of smart devices, you can be alerted immediately if there is an issue with indoor air quality. This way, you won't have to worry about entering the unknown until it's too late.
Humidity Control: The air's humidity level affects our respiratory system and can cause difficulty breathing. With higher humidity levels, you are more like to suffer from respiratory problems such as asthma, bronchitis, and emphysema. The indoor air purification systems also monitor the humidity levels and maintain them for optimal air quality.
Remove 99.97% of Particles, Smaller Than 0.3mm: The smart systems are equipped with a HEPA air filter that can remove 97% of all particles, including those smaller than 0.3mm size, which is incredibly small, ensuring no sneaky pollutants and allergens get past through the filter and into your body.
These are just a few key advantages of smart indoor air quality technologies. You can drastically improve your overall health and well-being by making simple adjustments to your home environment.
Conclusion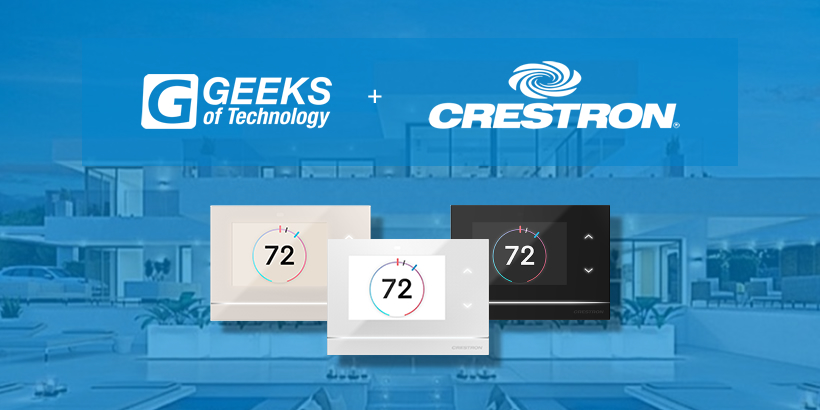 Keeping your home virus and bacteria-free is one of the smartest things you can do for your health. Not only will it increase your overall comfort, but it will also help protect everyone living in your home.
So, whether you're looking to install a smart air filtration system or just want to keep your home clean and healthy, these technologies are sure to help! Let Geeks of Technology be your partner in this area. We are certified integrators with over 20 years of experience and a vast portfolio of