We live in a world where everything is connected to the internet and that includes both humans and smart devices. As human beings we strive to create a more connected and more reliable communication between ourselves and the technology environment.
Then the question that comes to mind is: Why shouldn't our home be the same?
This could bring serious improvements in overall time optimization, device synchronizing and even a more secured and automated home environment.
All of these and much more can be achieved through the use of smart hubs, beautiful, little devices that can make wonders happen in your home!
What is a Smart Hub?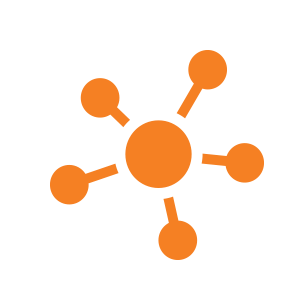 A smart hub is a small device which connects to your home's WiFi with the purpose of creating a bridge between some or all smart devices in your home, allowing you to control them remotely from a single smartphone app.
Example
A smart hub can take charge of your smart lighting, security cameras, rolling shades and even voice assistants while giving you access to their settings and behavior through the use of your smartphone.
Why Use a Smart Hub?
There are plenty of reasons why you should use a smart hub, but the most common ones are:
Controlling all smart devices from one app
Makes the smart automation more comprehensive
Monitor all devices in your home at once
Forget about tons of remote controllers
Not to mention the time you save, the comfortable environment it sets up and the beauty of living in really automated home.
What is System Integration?
System Integration refers to the process of connecting multiple smart home devices into one system that can be controlled through one application only.
This is exactly the thing that a smart hub does. However, in order to proceed with a smart hub, make sure it is compatible with your home devices.
Smart Hub Compatibility
Unfortunately, smart hubs are not created equally, especially in terms of connectivity and device compatibility range.
Even though all smart hubs connect to your home's WiFi, the type of connection varies from one smart hub to another.
For instance:
Some smart hubs will use a ZigBee connection while others will work with Z-Wave or WeMo.
This means that before you choose a smart hub, you should know which type of connection the devices in your home use and what smart hub is compatible with them. Don't worry because we can help you with that!
Which Smart Hub to Choose?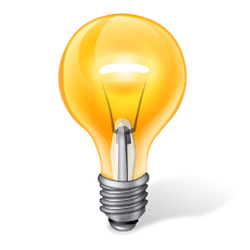 As I said, there's a wide variety of smart hubs out there. Some will be compatible with just few of the devices in your home while others will be able to manage all of them from a single app.
This is why you should choose carefully and have an expert help you out. In fact, you can opt-in for our smart hub review service to guide you through this process.
If you haven't started the home automation process yet, then it is recommended to buy the hub first and start adding devices accordingly.
Another essential aspect when choosing a smart hub is their price. I am sure you want to get the best hub for the buck!
Here are some of our favorite smart hubs that we recommend to all our customers:
Crestron PYNG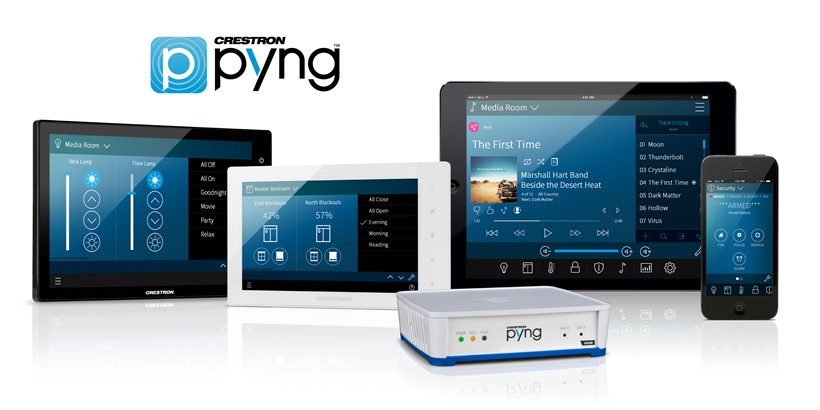 Crestron is the industry leader in home automation and now a great innovator in terms of smart hubs. The PYNG hub will provide a cutting-edge application that sync's with your iDevice (iPad, iPod touch, iPhone) and grants you full control over your home environment.
PYNG supports custom presets and and embeds a very comprehensive configuration system that already stores info about lighting, shades, thermostats, door locks, audio systems etc.
We are big fans of PYNG because we consider it the most complete smart hub available today. PYNG will help you create schedules, set up security and even customize the user interface as you like it.
Why PYNG?
Fully customizable presets
Five step easy installation & configuration
Define multiple rooms with custom presets
Schedule events and security measures
Samsung SmartThings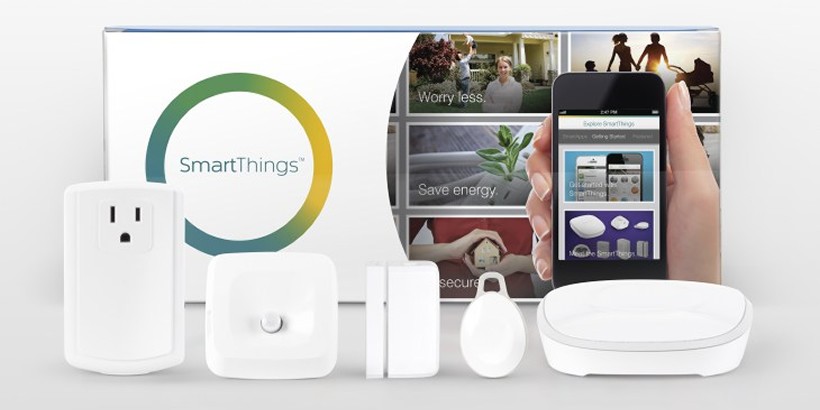 This is probably the most popular smart hub available today. The reason why people prefer SmartThings is due to Samsung's flagships and the wide variety of functions that are embedded in this device.
On top of that, Android offers a great platform to developers and an open-source environment. Besides that, SmartThings is a all in one solution which gives you full access to your home from a free smartphone app.
With SmartThings you'll be able to control lighting, TVs, smart appliances, Google Home and smart locks. We really enjoy the beautiful design of the SmartThings app and the powerful ZigBee radio (2.4 GHz) connectivity and Z-Wave (900 MHz).
Why SmartThings?
A powerful device that is compatible with a lot of Android devices
It includes battery backup powered by 4 AA batteries
Video capabilities included for a better home security
Small and light (4.2×4.9×1.3 inches) at 7.67 ounces
Keep in mind that SmartThings runs on Android devices only!
Amazon Dot & Amazon Echo
Even though Dot and Echo are more like voice assistants, these are capable to handle a lot of smart devices in your home.
For instance, Echo can adjust temperature, play music, turn on tv and even control lights and shading, all through voice commands.
On top of that, Alexa works in perfect sync with all smart Crestron devices including the Crestron PYNG hub, giving you more flexibility and access.
All you have to do is to opt-in for the Crestron – Alexa integration and set up your entire day. Alexa will recognize your morning theme for the blinds, adjust temperature accordingly and even prepare you a warm shower.
Why Crestron + Alexa?
Great flexibility and option to connect to smart thermostats, blinds, media, presets, lights etc.
Get control over your home through voice commands
Perpetual updates and software improvement
Works closely with Amazon's store so you can order fast and easy
Conclusion
We see great potential in the smart hub industry and believe that in the next year the trend will shift to voice assistants powered by the smart hub technology. We are really impressed by Amazon's Echo device and really think that the combination between them and Crestron is unbeatable.