Home security is very important to us at GeeksFL. We believe that building a detailed plan on securing your home should always come first.
This plan should include means for prevention, making your home burglar-free and ensuring that each corner of your home is under complete control and surveillance.
Once you succeed in doing this, you can ensure that your place is a more cozy environment where you can enjoy a good night sleep, resting assured that your family and assets are under great care 24/7.
As a means to do this, we always work with the best brands and products in terms of smart home surveillance systems.
The blueprint of an ideal security system for your smart home should always include:
An outdoor 360

°

camera
A smart lock / smart doorbell
An all in one alarm / indoor camera that blends in
A CO / Smoke detector
Remote appliance control
1. Choosing an Outdoor Camera
An outdoor camera is very important especially for large estates that have greater amounts of field to cover, but can be quite handy for those who want to install it above the front door.
We are big fans of Axis Communications and really appreciate how their products blend in so smoothly without compromising any image quality or sound.
Our choice from Axis is:
AXIS M3037-PVE Network Camera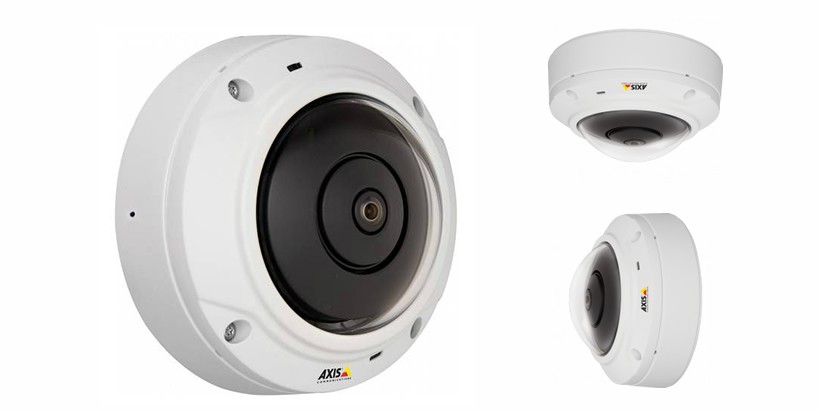 The Axis Multi-Lenses Panoramic Network Camera is one of the most powerful surveillance tools that you can find on the market today. This panoramic camera includes an 8 MP multi-lenses camera which can shoot video at 15 frames / second which will happen on 4 x 1080p cameras.
Thanks to the image stitching technology included in this camera, you won't experience any image distortion or any delays whatsoever.
The camera is rated IP67 and 1K09 protection for outdoor which is among the highest possible ratings in terms of weather proof.
On top of these, you'll get a 3-year warranty.
2. Use a Smart Lock
Smart locks can greatly improve the security of your home by adding a layer of authentication and contrary to popular belief, enabling a more stable approach to unlocking your door.
Yale nexTouch™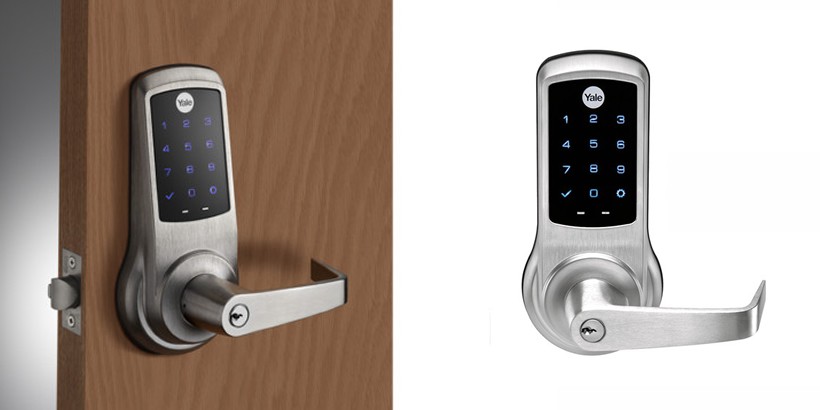 A smart lock with a premium touch from world-renown security brand Yale. The new nexTouch™ offers keyless entry powered by 4-8 key combination, low batter indicator and 9V power backup.
nexTouch allows you to monitor any activity in your home or commercial space alongside weather resistant surface and lit keypads that never wear off.
You can connect nexTouch to ZigBee or Z-Wave powered devices and unleash a world of customizations.
August Smart Lock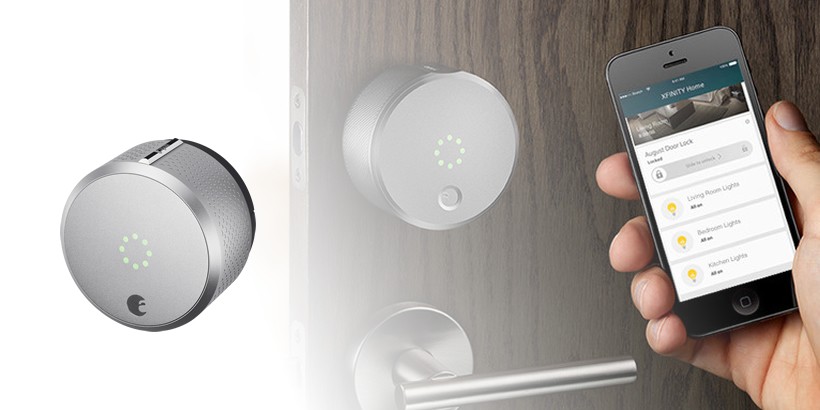 Simple, clean and lightning fast. The August Smart Lock provides smart, keyless entry via an app that you install on your mobile phone. It allows you to add multiple guests or family members and even enable scheduled time windows when people can enter your home.
On top of these, August lets you access a 24/7 activity log and support for Apple and Android powered devices.
Check out the GeeksFL list of Smart Locks to see what I mean.
3. Fix Your Home by Adding a Cutting-Edge Smart Doorbell
Smart doorbells are not new in the home automation industry, but simply there's no other approach to home security that is as elegant as this one.
We like smart doorbells because these integrate flawlessly into any kind of smart home and they provide a wide range of functions such as live video feeds, mobile notifications and even night vision.
Our favorite contestant by far is the DoorBird smart doorbell.
DoorBird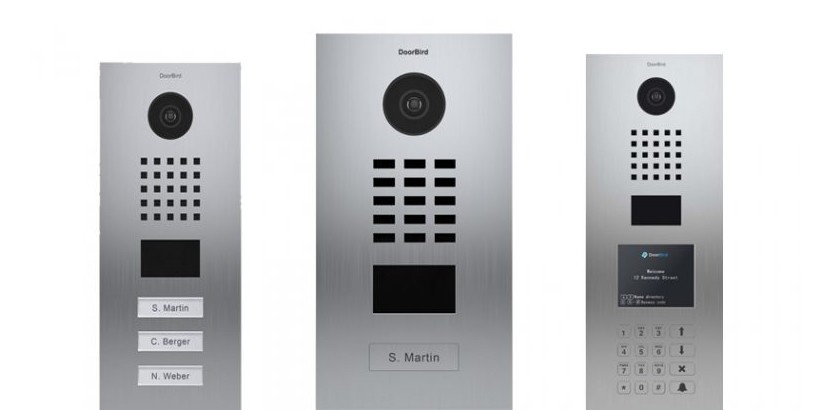 Stands out from other smart doorbells by offering a premium-touch in an aluminum shell which comes in different shapes and colors. This smart doorbell also includes a wide-angle camera and motion sensors that can distinguish human movement from pets or other encounters.
DoorBird is a product of German engineering, shaped from a durable aluminum which looks amazing on any home. DB looks sharp but is even sharper when it comes to detecting motion thanks to a night sensor and the crisp 1080p video quality.
We consider DoorBird the best option by far, but it's a bit pricier than the alternatives. However, a great competitor to DoorBird is the Ring Video Doorbell 2.
Ring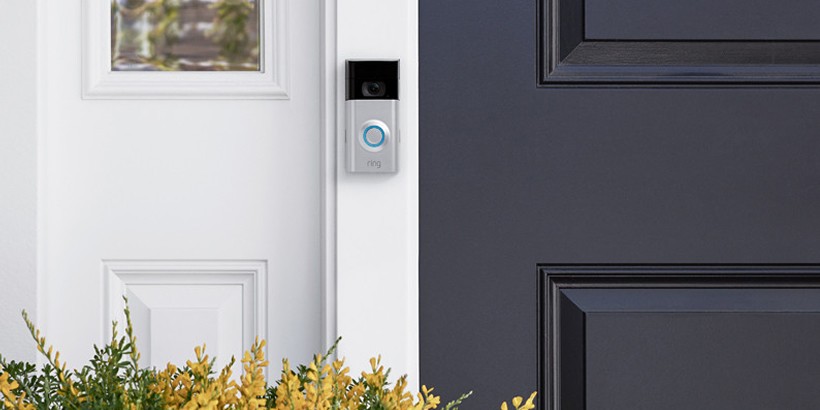 Is a video doorbell that is quite similar to DoorBird, but at half the price and wrapped in a more tech-friendly coat.
Ring is on our top list due to features like HD video at 30 fps with an outstanding 180° field of view and an easy to install kit. Another amazing thing about the Ring Video Doorbell 2 is the fact that it includes a one of a kind motion detector and lifetime warranty.
The main thing that makes Ring a top choice for a surveillance system is that it allows you to record any movement that happens in front of your door giving you option to review it later.
Our opinion – If you are aiming for the premium feel, then the DoorBird is your choice, otherwise if you want a cheaper alternative that is a tad more geeky, then you should definitely go for Ring.
Check out interesting smart video doorbells.
4. Choosing an Indoor Security Solution
After deciding which camera fits for the outdoors and installing a smart doorbell, it's time to find an all-in-one alarm / surveillance system. It's quite imperative to choose a system that's both stable and powerful enough as well as mixing in with the environment.
We say this because we want to be able to notice the potential burglar / track unwanted movement at certain schedules and take a snapshot of this person in action.
In this category there's one small device which meets all the criteria above and it's called Canary.
Canary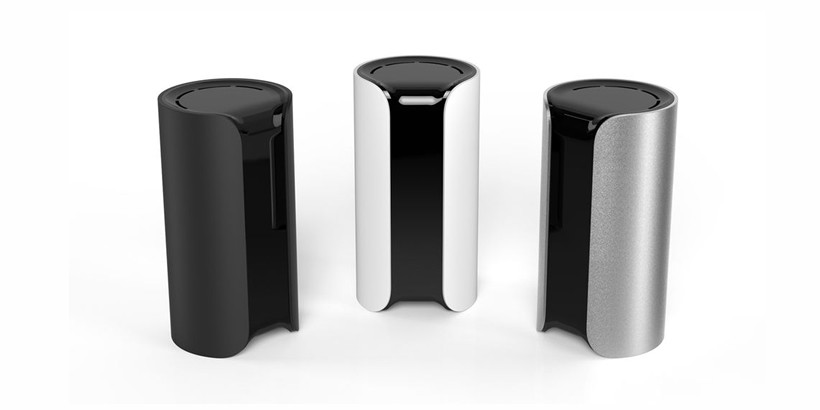 Is a small, independent device which includes a powerful security camera with night-vision, a built-in 90 decibel siren and a notification system followed by live video feed.
We like Canary because it helps you distinguish a person from a pet or other potential movement which is not necessary a thread to your home's security.
Canary is also quite compact resembling an air freshener and setting it up is a piece of cake. It is available on black or white and also includes a temperature and humidity / air monitor which can save you a lot of trouble.
It's also worth mentioning that Canary works in sync with devices like Google Home and Amazon Alexa.
Nest Secure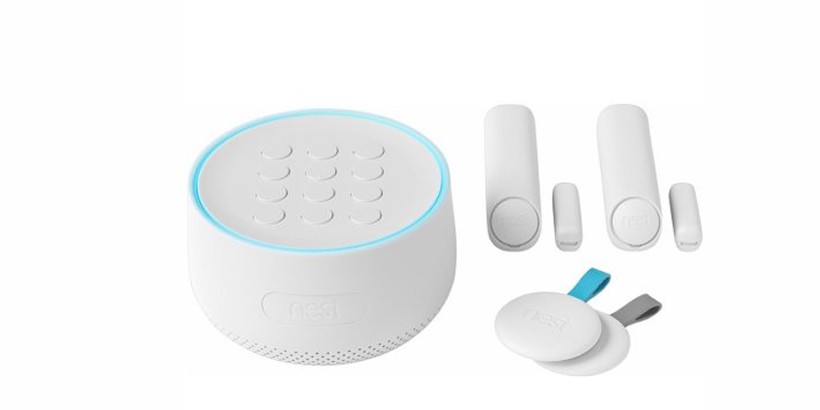 Nest is one of the most trusted brands in consumer security products introducing some cutting-edge indoor cameras like Nest Cam and Nest Cam IQ that come with support for Google Now and integrate a 6-core processor and smart person alert system.
Now, to take it one step further, Nest brought to the market the Nest Secure Alarm System, a 3 piece security solution that's "Tough on bad guys. Easy on you".
Nest Secure can help you engage in professional home monitoring using the Nest Detect which is an advanced sensor for windows and doors and arm or disarm the main alarm using the Nest Tag.
All these can be controlled via the Nest app for Android or iOS and channeled on the brains of the system, the Nest Guard (where you have keypads, motion sensors and the main alarm).
All in all, the Nest Secure system can be a serious ally in the fight against burglars and robbers, especially if you combine it with the Nest Hello video doorbell or the Nest Cam IQ.
Our opinion – If you want a compact solution which is packed in an elegant wrapper, then we recommend you to go with Canary which also includes camera, a loudspeaker and two-way communication.
Otherwise, if you opt-in for a more precise solution, then Nest Secure is the way to go.
5. Install a CO / Smoke Detector
To wrap-up the home safety and security in your home, you need to think about installing a CO and smoke detector.
These come in various shapes and sizes and offer a surprisingly large amount of features. We all know that a classic smoke detector is vital, but a smart one will do more than just ringing a loud alarm.
These detectors will send you push notification when they "sense" smoke or carbon monoxide as well as notifying your friends or family members.
In this category we only have one winner and that is Nest Protect, the world leader in terms of CO / Smoke detectors.
Nest Protect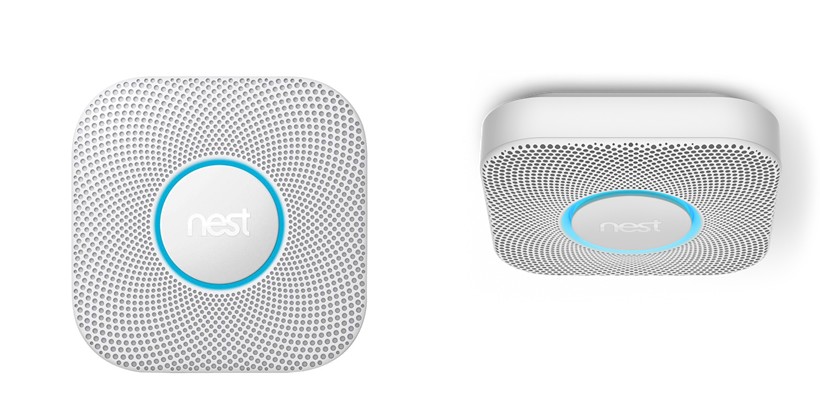 This small yet beautifully tailored device fits neatly on your wall or ceiling offering a wide-range listener that can detect smoldering fires and even finer monoxide leaks or smoke.
The great thing about Nest Protect is that it speaks before triggering an alarm and tells you where it detected it. You can silence the alarm / detection right from your mobile phone and if you want you can add option to notify the loved ones via push notifications right away.
Nest also includes notification lights according to the emergency status (blue for no-event, green for no emergency and red for alarm).
Talk to a Security Consultant!

As you can see, securing you home against all kinds of potential threads can be quite overwhelming. Therefore, we recommend you to talk to one of our consultants and let us offer you a tailored solution that truly fits your home.