Home automation may seem like an impossible task to comprehend, especially now when we have thousands of great products and tools to make your home smart.
Here at GeeksFL we work with the vast majority of the smart products and understand what it means to create seamless system integration, to work with luxury gadgets and to customize each end-product to fit the needs of our customer's home or commercial property.
Still, for many people out there is a hustle to think about this process and they get stuck even before they start. To simplify the starting process, we designed a small, yet very comprehensive step by step guide.
This guide will help you understand what home automation is, what we can do for you and how to approach the automation industry and turn your home into the automation paradise.
What is Home Automation?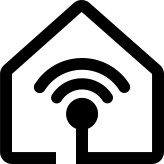 Home automation, also referred to as domotics is the process of using automatic, electronic and electric household devices or personal smartphones in order to gain control over certain residential systems such as heating, window shades, door locks, appliances, lighting, surveillance cameras etc.
On top of that, home automation will ensure that certain tasks will be automated by the gadgets in your home according to the configuration you made in the setup process.
Why Automate Your Home?
Besides the obvious answer which is comfort, you should know that a smart home can save you a lot of useful resources and help you live a better life overall.
For instance, the home automation process will save you a lot of time by not having to watch over each device and appliance in your home. On top of that, you will be able to live a green life thanks to gadgets and tools that can delivery the optimal settings for your home while you are away and adapt to your needs when you are home.
It's also great to know that an automated home can be controlled using your own smart device (mobile phone, tablet, laptop) giving you comfort and remote access and control from anywhere in the World.
On the long run, home automation is a smart thing to do because:
It will save you power and energy
It will automate tasks and save you a lot of time
It will give you comfort
You will be able to control your home and security remotely
What Things can You Automate?
The field of home automation is quite vast, so you will be amazed to see how many things in your home can become from dumb to smart in an second.
A dream home in terms of automation would be one that has a self sustaining energy, automated door locks, surveillance and heating based on a smart thermostat.
The truth is that the dream automated home can do all those and way much more!
In fact, we can set up:
Smart blinds and motorized window shades that know your schedule and act remotely
Smart audio distribution for seamless sound that follows you in every room
Mirror TV that morphs according to your needs
Smart lighting and lighting controls
Cutting-edge automated HVAC systems
Voice assistants and smart hub configuration
Smart door locks that offer smartphone access and remote control
Smart doorbells with integrated cameras
Cutting-edge remote surveillance cameras
All these can be controlled using a smartphone or a tablet. The list can go on and on because every electrical appliance can become smart if you want it to be. Just let us know and we'll tell you how!
What is a Smart Hub?
A smart hub is a smart electronic asset designed to operate multiple smart devices in your home. Some smart hubs will work with multiple brands and manufacturers and some will be able to control all smart products in your home.
This is great because it means it will grant you full access over your home from a simple, yet powerful smartphone application. One such hub is the Crestron Pyng®.
Crestron Pyng
A smart hub that grants you full access to audio systems, lighting, shades, smart HVAC, door locks and even security systems. We love Crestron's Pyng because it's a device that is easy to configure and use and works in perfect sync with all Apple smart devices.
Samsung SmartThings
Yet another powerful smart hub from Samsung. This is by far the most popular smart hub available which can be operated from both Android and iOS devices. It's an all in one solution that works with voice assistants such as Google Home, Echo, Amazon Dot, Amazon Tap, lighting and switches, outlets, sensors and smart locks or door bells.
You can check a list of compatible products at the official website.
What is a Voice Assistant?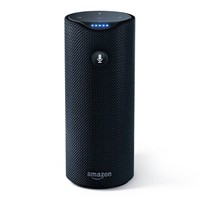 Voice assistants are probably one of the hottest trend in the home automation industry right now. These are smart home speakers which are capable to offer a pleasant music listening experience, but on top of that, they can assist you with various home tasks.
For instance, a voice assistant will be able to tell you your daily schedule, inform you about meetings and latest news and keep your home secure while you are away, if you allow it to.
Products like Amazon Echo and Google Home already offer help for millions of smart homes out there through the voice assistants Alexa and Google Now. These two small, but powerful speakers can synchronize with Google Calendar, turn on heating, call a friend, read you the latest messages or even assist you while cooking.
Check out our "Top 8 Smart Speakers in 2017" to see what I mean.
How Does Home Automation Work?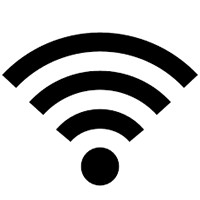 Usually the home automation process includes multiple smart devices that communicate to a hub through a smart remote controller or an app. Based on the type of the hub that controls them and the number of smart devices in your home, you can either have multiple remote controllers or just one.
These smart devices will communicate to each other using either Bluetooth or WiFi or both. In some cases, there's a more special protocol used for more elaborated project and is called Insteon system, which is a hybrid of wireless and powerline protocols.
Z-Wave is a popular WiFi communication enabler which uses a "mesh network" to pass signals between devices.
The Home Automation Setup Process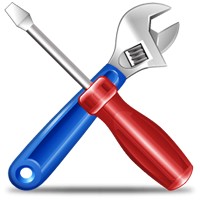 Based on the size of the project, the complexity and the used technologies, you should know that there are two main options that you can approach:
1. The DIY Way
Setup guides are available all around and it doesn't take much time for most gadgets to set up. Still, the common issue that you may confront is the compatibility issue, the fact that sometimes it takes a lot of time and resources and at times you don't get the desired result.
On the bright side, though, you will end up saving money.
2. The Professional Installation
Sometimes the do it yourself rule can't help you because you don't have the knowledge, the time or the expertise to build a full system integration. For that, it's highly recommended to work with an expert team.
These can help you make the right decision in terms of the used technologies, check for compatibility issues, offer you professional counseling and even give you a demo of the result. If money is not an issue, then this is definitely the way to go with you home automation.
Conclusion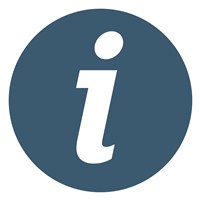 Home automation may seem like a headache, but it's definitely not! We are here to assist you with whatever home automation question you may have. Please make sure to use the contact form or send us an inquiry to let us know about what your dream house will look like!