The concept of a smart home is nothing new. However, for many people there's still a lot of questions that remained unanswered. So, you know what a smart home is, you know how it works, but you don't actually know why it's better than a traditional home?
Our today's article is meant to clarify these questions and introduce you to the benefits of a customary smart home and the technologies that it involves.
For that, we took a day of an average American person and underlined the top advantages of owning a smart home.
1. Save Money and Energy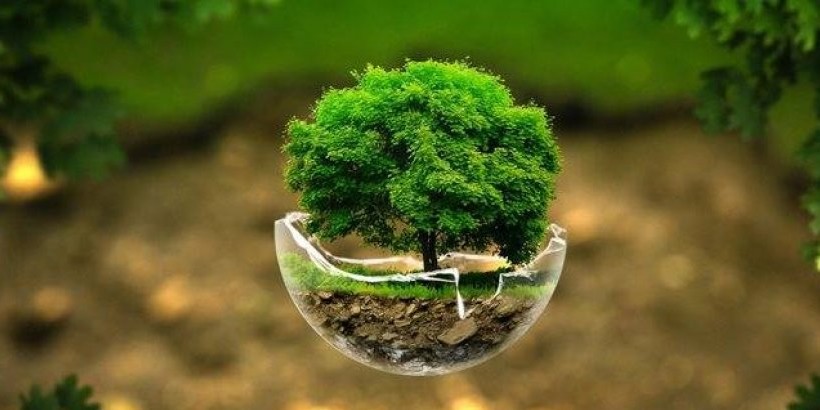 Most people think that having a smart home is something quite expensive and not affordable to anyone…and they are right. At least about the expenses you will have in the setup part.
However, once you manage to assemble this grand automation system, you will get to the conclusion that you save money instead of wasting it.
How is that possible? Well, it turns out that a fully automated home will reduce the human error by over 80% resulting in a vast energy consumption optimization which means less resources thrown out the window.
Let's take the "Nest Learning Thermostat" for instance. This is a smart thermostat that can be controlled remotely and it can be adjusted according to your preferences.
The truly smart thing about Nest thermostat is that it will learn about your habits and home so that it will optimize the energy consumption all the time. Besides that, Nest will know when you are away so it will make sure not to overheat the home when it's not needed.
According to a 2016 Nest research, the "Learning Thermostat" saved on average 10% to 12% on heating and over 15% on cooling the home, which can result in a significant energy-cost reduction.
Another great example of energy-efficient gadgets is represented by the lighting assets. These can be light dimmers, movement triggered sensors and LED based / customizable light bulbs.
Based on your preferences, lighting can work in your advantage. LED lightbulbs have a lifespan of over 5 years on average, they are eco-friendly, they don't heat and most importantly, they only consume 10W/h unlike the classic lightbulb which consumes on average over 60W/h.
On top of that, LED's can be customized with movement-triggered sensors and they can be found in a variety of colors and shapes.
A smart home is usually associated with living green, so if this is what you really want, then a smart home is the way to go.
2. Improve Overall Life Quality and Comfort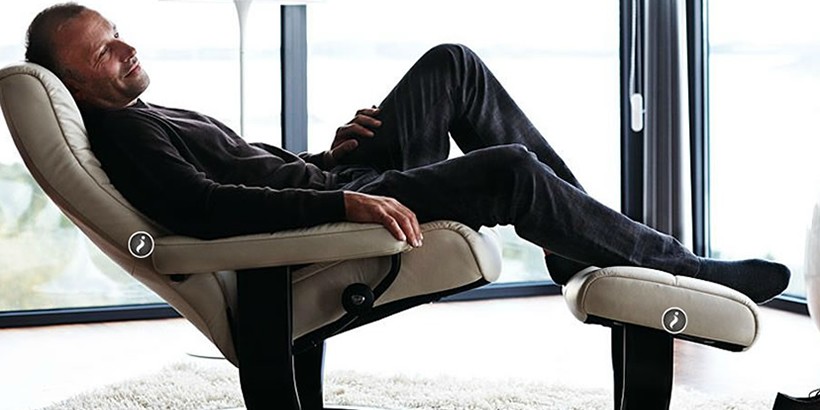 Living in a smart home means less things to worry about and more things to experience and enjoy. As a smart home owner you will start your day in a beautiful way.
For starters, you will open your eyes and see the beautiful sun as the motorized window shades will roll up. You will be able to check out the pool temperature from your iPad, ask the voice assistant to play your favorite music and in the meanwhile head to the kitchen where you coffee awaits you because the kitchen robot knows that you woke up just now.
These are just few of the of the perks that you'll experience. Besides these, you will be able to offer remote access to people, set up comfortable meetings powered by smart whiteboards and even turn on the jacuzzi remotely from your smartphone or smartwatch.
If these seem like a dream, you should know that they are merely a glimpse on what you will be able to create with just a medium smart home setup.
3. Create a More Friendly and Safe Environment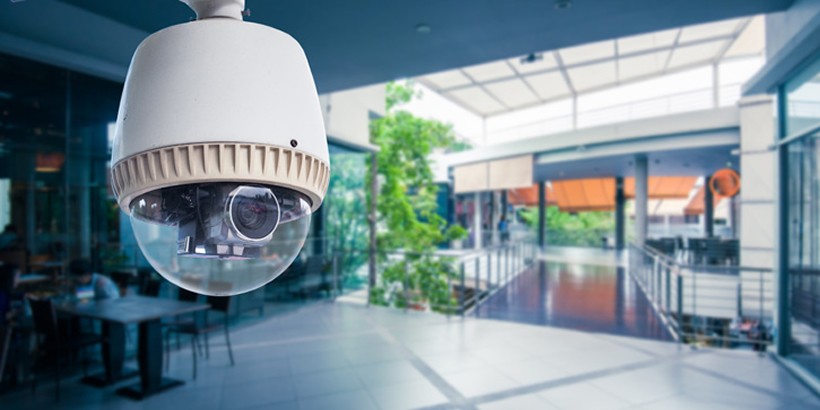 Security is an aspect that we don't treat lightly because everybody needs to know that their loved ones are safe at all times. Still, it's important to find a balance between great security options and aesthetics and ergonomics because nobody likes heavy and annoying security systems.
For that, we are proud to tell you that smart homes work with the cleanest and most aesthetic solutions that also bring up the best results.
A good example of what I'm saying is the "Axis Companion Camera" which is a smart 360 camera that stores video footage in the cloud allowing you to access it remotely via the iPad or smartphone and inspect each corner of a room using drag and drop functionality.
Another great solution that we love is "SkyBell Video Doorbell". It's exactly what the name says, but so much more.
SkyBell will allow you to see and talk to anybody at your door from anywhere in the world. On top of that, SkyBell includes a sensor which tells you when somebody is at the door even before they ring.
SkyBell is just another example of how security and surveillance devices can integrate in your home quite nicely and undetected.
4. Engage with Your Home Remotely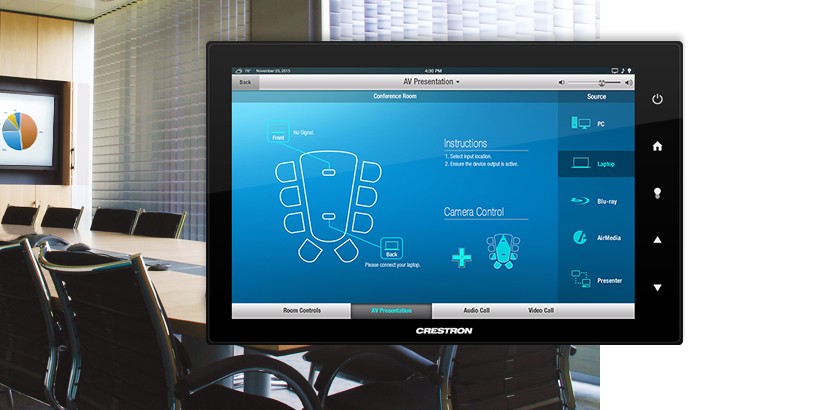 One of the greatest things about owning a smart home is the wireless engagement powered by the internet. This means you will be able to communicate with your smart home from wherever in the world where you have a smartphone and an internet connection.
A good example of what I'm saying is the Nest Cam IQ. This is an HD smart camera that lets you access live footage from certain rooms in your home, from different angles, get reports about movements in your home and even talk back to people or pets through this camera.
Another great example is the August smart lock which is a beautiful, clean and secure solution for your home. August allows you to add guests and control who gets in your home and when.
This way you will be able to maintain a renting business from far away or be a welcoming person even when you are not home.
5. Save More Time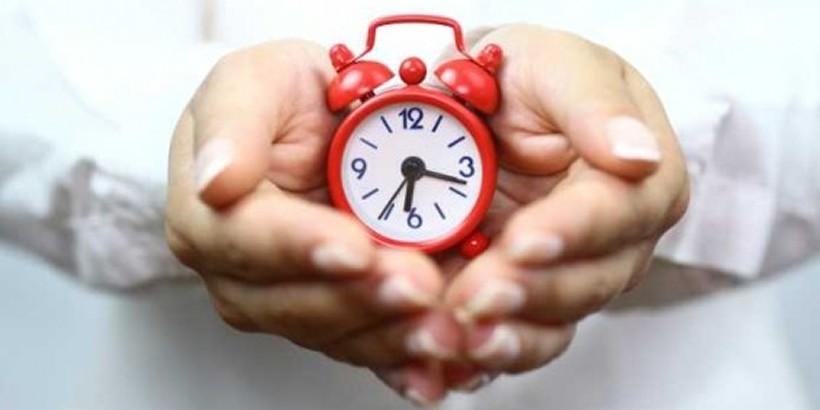 Time is definitely the most valuable asset in our lives. We treasure this but sometimes we forget that technology is here to help us. As a smart home owner, you will be able to save hours every day by setting up a routine with your gadgets.
We can use the technology in our house to set up reminders, start making coffee for us, turning on and off devices in our home and even keep track of our day.
Amazon Echo is a great voice assistant that was designed to help you control each smart device in your home. This means you will have access to each smart device in your home just through voice commands.
You can tell Alexa to add new items in your to do list, create a reminder, read news for you or even guide you through a cooking recipe.
Now, thanks to Echo Show you can even see videos on how to cook, make, build, DIY crafts etc. in just few seconds.
Another great example is the Lutron Serena motorized shades. These smart shades can be scheduled according to your daily habits and they will roll up and down whenever you want them to.
Conclusion
A smart home will offer you a much more comfortable environment, will help you save time and money and even become green. As a result to this, as a smart home owner you will feel more energetic and empowered and always enjoy beautiful days.