Everyone knows what a smart home is and what home automation does. However, many people seem to have just a clue of what's the true potential behind these amazing technologies.
In an attempt to clear things up and guide you through the process of home automation we created a list of some of the coolest things a smart home can do for you every single day.
Keep in mind that the list expands with every passing week, but these are some of the most common activities that are greatly enhanced by the world of smart devices.
1. Turn the lights on / off with just one word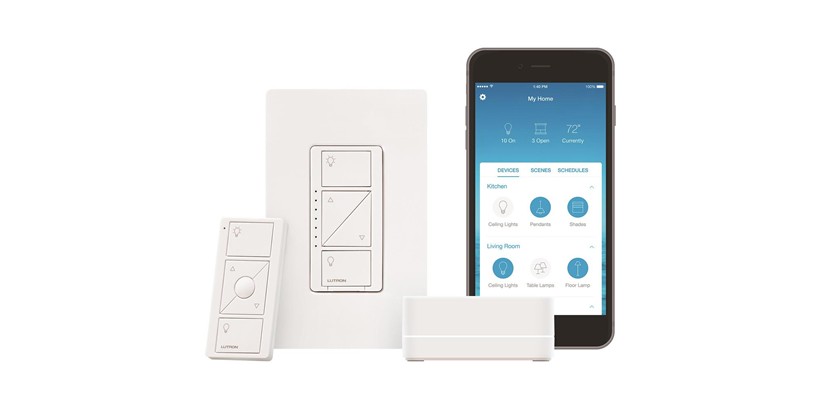 Even though it doesn't seem like much, this small improvement can be quite welcomed in every home.
It is like a weight is being lifted off your shoulders to know that you won't ever have to worry about leaving the lights on. All that and the fact that you can turn them on / off with just one word in the entire home.
Our favorite smart light switches and dimmers include the popular Lutron Caseta Wireless and the Leviton Decora Smart Wi-Fi Switch.
Both of them connect to the Amazon Alexa assistant and respond to voice commands.
Check out a list of  our favorite smart switches and plugs in 2018.
2. Get welcomed from work with your favorite music playlist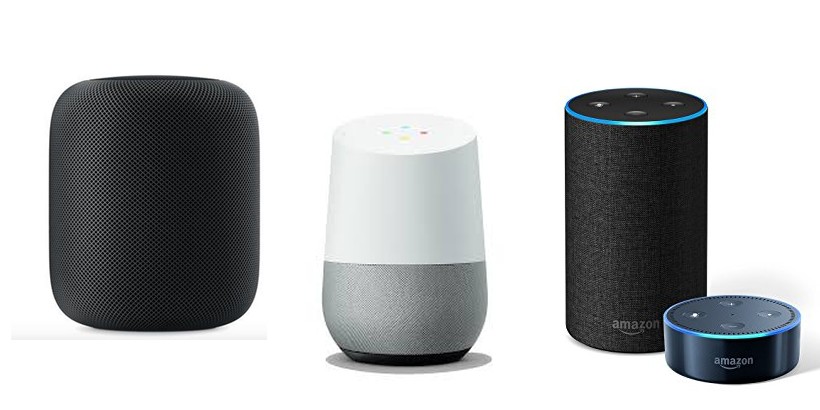 Did you know that you can program certain devices in your home to act on a schedule and in certain manners?
For instance, adding a smart plug to your smart home will enable you to turn on or off certain smart or non-smart devices right from your mobile or tablet.
The other solution is to ask Alexa, Siri, Google Now or Cortana to play your favorite Spotify songs using your favorite device or home assistant.
3. Allow unattended access to people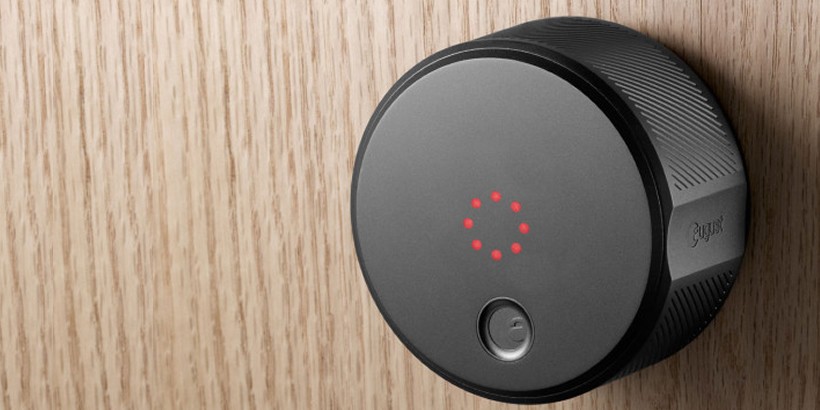 Smart locks are a big thing in the automation industry and the competition created some of the most advanced devices that can do all sorts of things.
Among the most interesting ones we have the August Lock, a smart lock which enables you to log the number of people who entered your home.
On top of that, August lets you offer unattended access via the app and create access schedules. This makes August the ideal tool for rental apartments and people who travel a lot.
4. Let a smart sprinkler water the plants on a schedule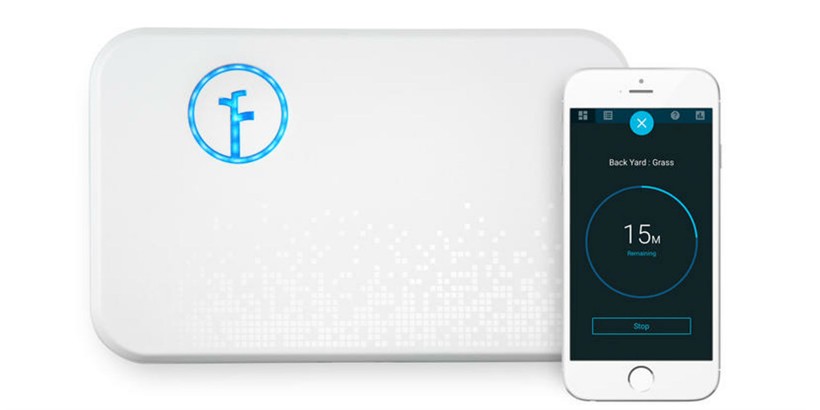 For those of you who love gardening but don't have time to water the plants on a schedule, rest assure because Rachio is here.
Rachio is a smart sprinkler that works with your mobile phone allowing you to water the plants and monitor the water flow in depth using a wireless flow meter.
The sprinkle controller includes a remote controller which lets you start, stop pause or skip the zone you want to water.
Rachio also enables you to set custom zones and build intuitive schedules for more productive plant growing.
5. Walk in your house knowing that the perfect temperature is already set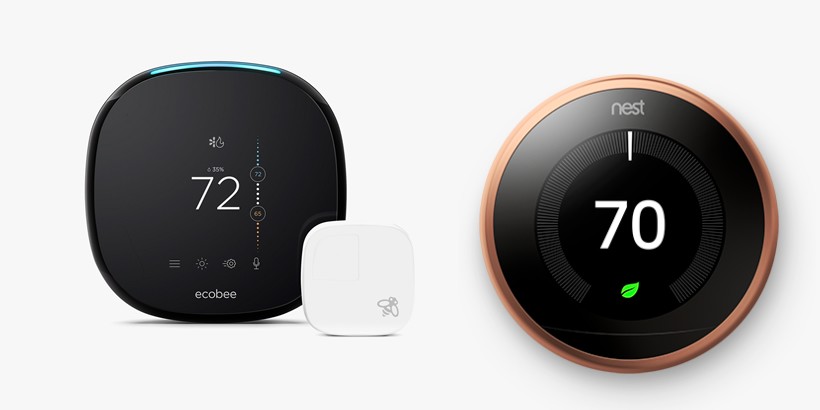 Smart thermostats are becoming more intuitive then ever. Nest, for instance developed a thermostat called Learning thermostat which not only saves you tons of energy, but it builds upon your habits.
You can control it remotely from anywhere and even set certain temperatures for some rooms in your home where you know it is too hot or too cold.
This beautiful thermostat brings a beautiful addition to every wall and is available in white, copper or black, being coated by a fancy looking stainless steel cover.
Take a look over the smart HVAC solutions provided by GeeksFL to learn more.
6. Talk and feed your pet while you are away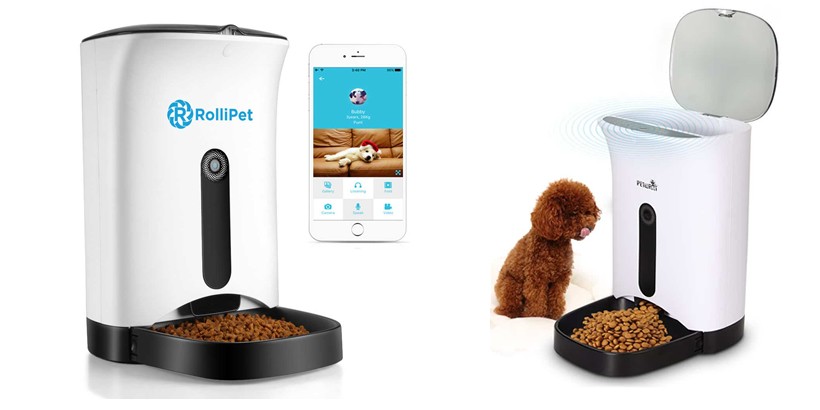 Pet lovers suffered a lot for not being able to take their four-footed friend with them at work. Now that's all history thanks to smart pet feeders.
PetChatz, for instance provides and easy and intuitive device that gets mounted on your wall and let's you see and talk to your beloved animal. They call it a "Digital Daycare for the Home Alone Dog or Cat" and even let's you send them a treat whenever you want via the smartphone app.
Another "crazy" feature included in PetChatz is a small "paw" friendly device which enables your pet to call you whenever they feel lonely.
7. Wake up every day to a warm cup of coffee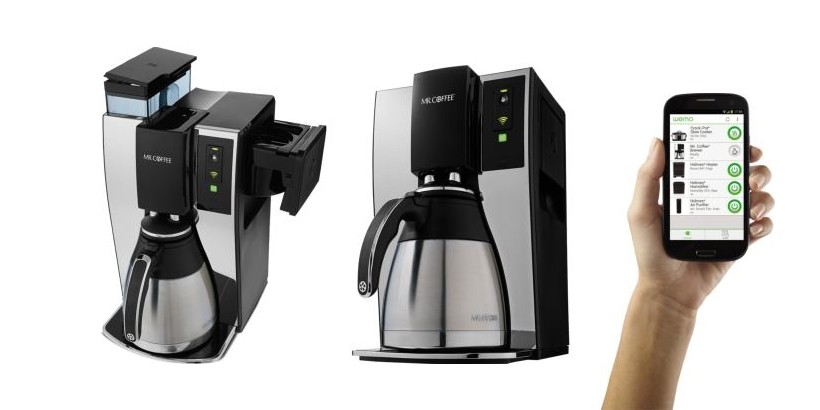 There are days when your beloved one wakes you up with your favorite hot beverage (coffee or tea), but sometimes you both want to enjoy the same treat and thanks to smart coffee makers.
Mr. Coffee, for instance is such a device which connects to your WiFi and let's you brew coffee from anywhere (even your bed). It works in sync with iOS and Android devices and even let's you create a daily schedule.
8. Automatically unlock the door just by being around the house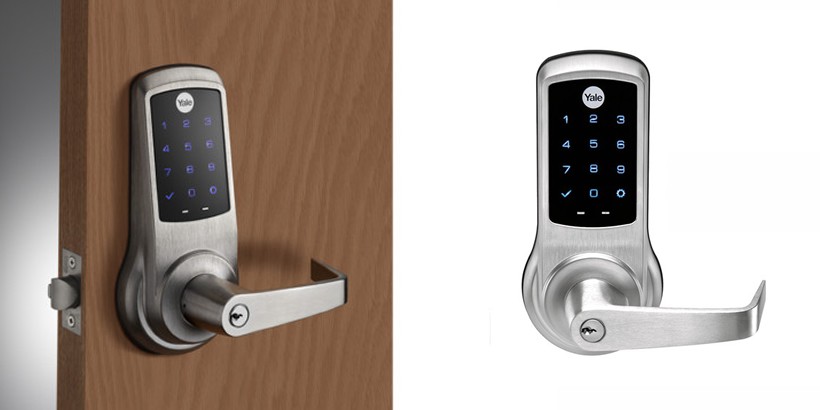 Nowadays your mobile phone can do a lot of things, but thanks to NFC technology it can even open your door without any further involvement on your part.
Just get in front of your door and the NFC will open it for you. Devices like the August Lock or the Sesame Smart Lock demonstrate that with ease.
9. Get push notifications when CO leaks are detected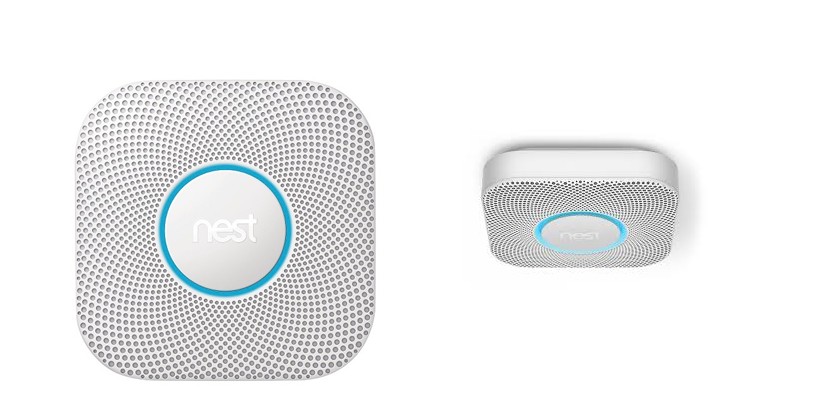 Safety is one of the most important aspects you should take into consideration when making your home smart. As a means to complete the security and protection of you home and family, it is essential to install a smart smoke detector and alarm.
One such device is Nest Protect, an all in one solution designed to detect even the slightest gas leaks or smoldering fires.
When a leak is detected, Nest Protect will tell you this and then it will send push notifications to you and your family.
Protect also tells you where the leak is and it will alert you through a loud beeping sound and a red light.
Learn more in the "Smart Home Security & Safety" section.
10. Have a robot vacuum clean your home everyday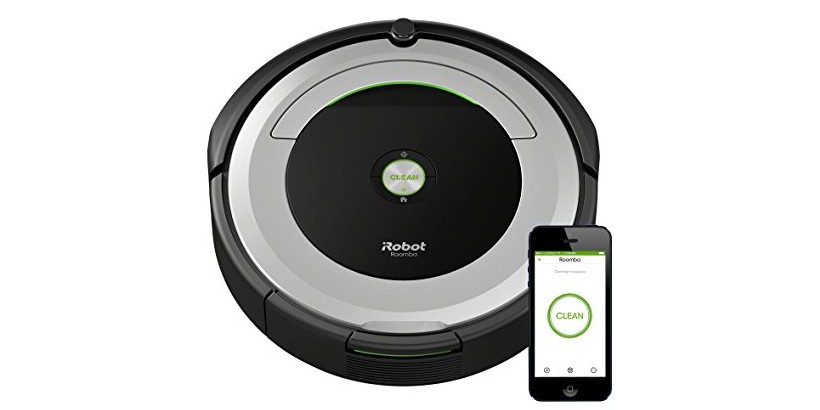 Cleaning the home is a job that not everybody can do on a daily basis. It takes a lot of time and attention to details. Fortunately, in 2018 things can be automated and cleaning is not overlooked in any way.
The iRobot Roomba has proven numerous times that is an outstanding addition to your home's cleanliness.
Just set up the robot and let it run freely in your home navigating over carpets, cleaning stains and hair and welcoming you to a much cleaner home, every day.
11. Save more energy and monitor every device in your home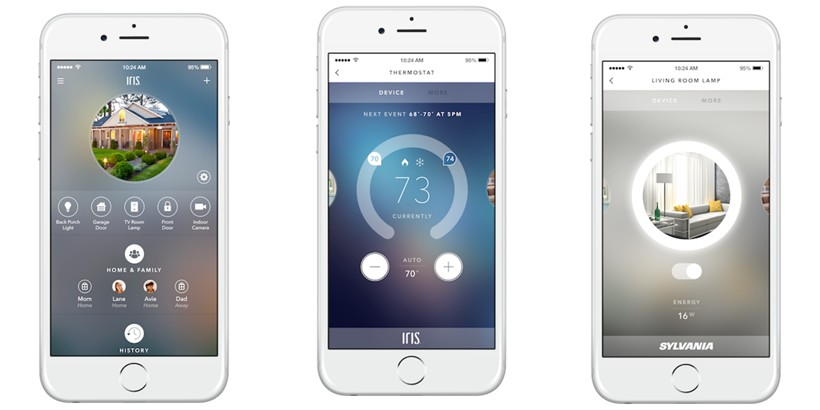 Contrary to popular belief, smart homes actually help you save much more than a classic home. This happens due to an improved power distribution system, self-sustainable technologies and sensors that make sure you only use certain features only when you need them.
If you want to learn more about the power consumption, then you should read our article about "Top ways to save money and energy by making your home smart".
On top of that, by installing a smart plug or energy monitor you'll be able to see which device wastes energy and make the adjustments accordingly.
Our energy management solutions page talks more about the importance and implementation of these devices.
12. Create a communication between multiple devices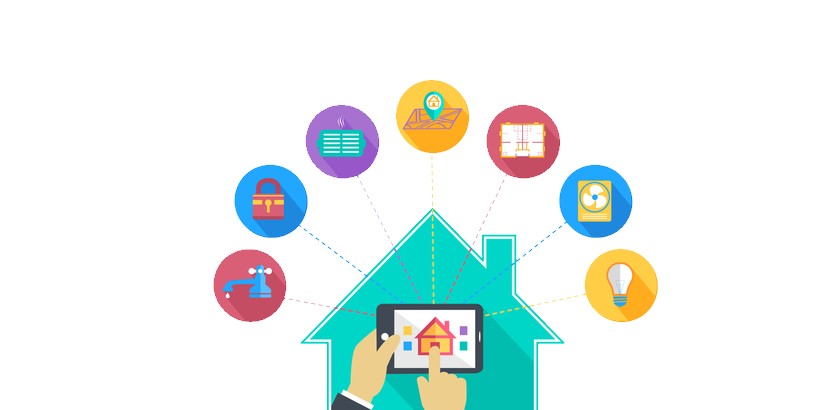 The real beauty when it comes to smart homes is the inter-communication between smart devices. This ensures an environment that listens to your commands and sustains a more productive and easy life for the owner.
What do I mean by this? Well, let's just say you install an Amazon Echo device and tell Alexa to turn on the TV, play your favorite music and ask it to turn up the heat while it serves your favorite coffee in the espresso machine.
This is a simple daily scenario, but you understand where am I getting to.
13. Get reminders from your personal digital assistant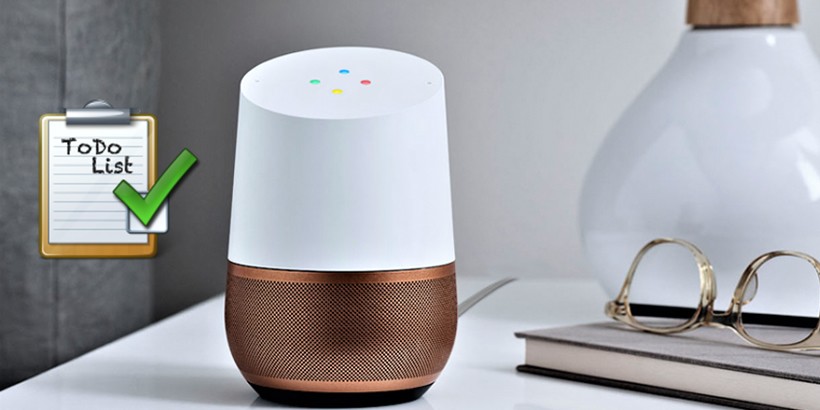 A device like Amazon Echo or the Google Home are always there to remind you about your schedule and daily to do tasks.
All you have to do is to ask them to do so and they will act as your personal assistant 24/7.
14. Get access to live footage from every corner in your home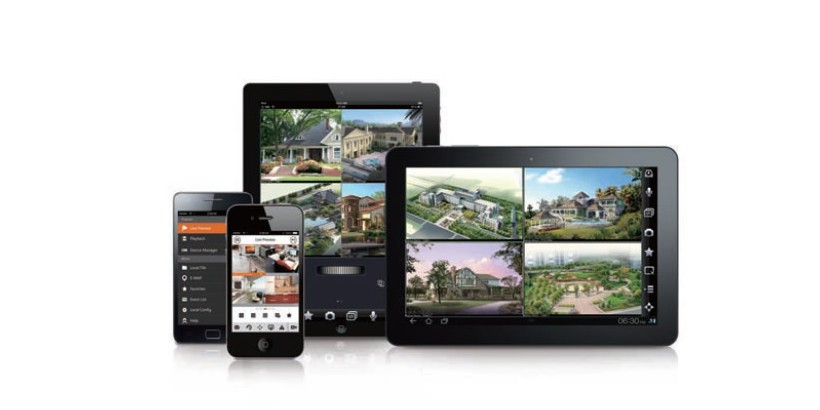 Did you know that you can get live footage from any corner of your home 24/7? This can be done using 360 cameras and an indoor security system that notifies you about unwanted movement in your home.
For instance, the outdoor can be equipped with a 360 Axis Camera which takes shots of the outside with 4 different cameras while on the inside you work with a camouflaged air freshener-liked all-in-one security system that sends you live footage on your smart device.
This small device is called Canary and blends in quite nicely, but has a powerful enough alarm to wake up all your neighbors, if it's needed.
We include them both in our security strategy alonside other interesting features that you can check in our "Smart Home Security & Video Surveillance" page.
15. Program your smart shades to allow the sun to wake you up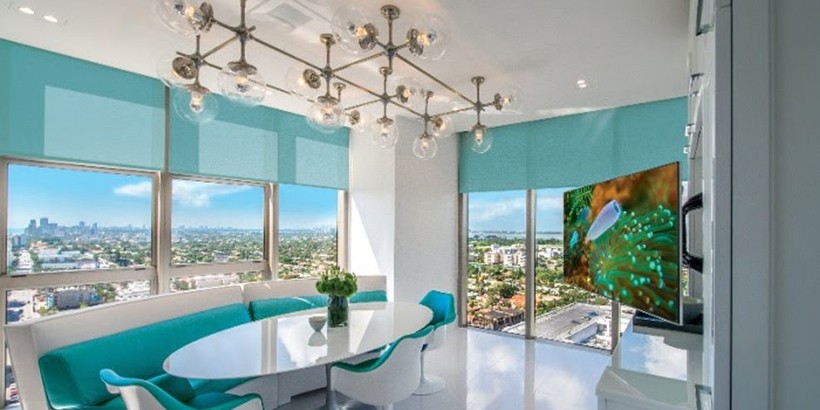 Smart shades come in different shapes and opacity levels, but all of them can be programmed through a smart hub or even a smart assistant like Google Home or Amazon Echo.
This means you easily create schedules and even slide them up or down whenever you please just by saying it.
16. Monitor the water leaks in your home 24/7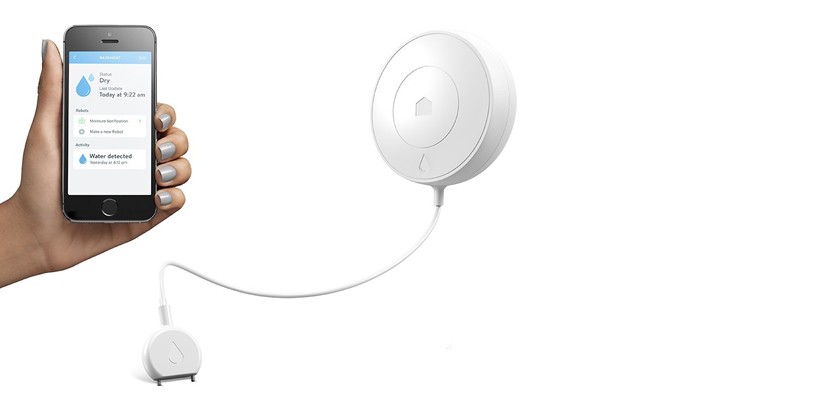 Most people don't know this but according to the Environmental Protection Agency, the average American household leaks on average over 10.000 gallons of water each year due to daily wastes.
As a remedy to this issue, smart technology allows you to monitor all faucets in your home and thanks to sensors turn the water on only when it's needed.
On top of being more sanitary and safer than the alternatives, the touch-free faucets can save up to 200 gallons of water each month by turning off the faucet when you wash your hands, clean the dishes or brush your teeth.
17. Have your smart assistant guide you through a recipe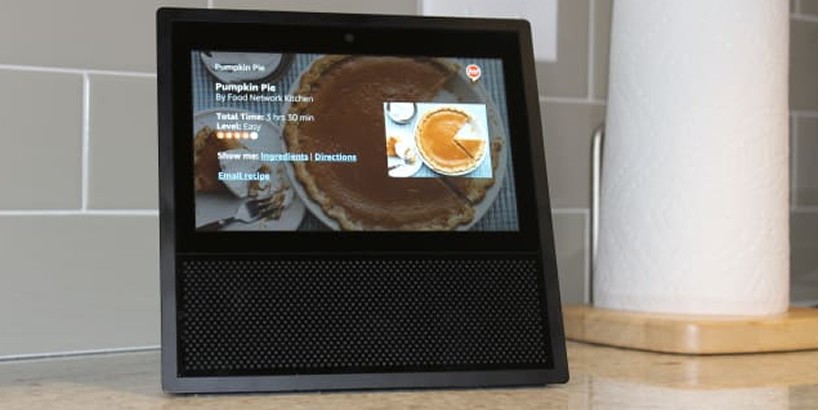 If you want to have fun in the kitchen, then it's time to ask Alexa to guide you through a new recipe. We can't guarantee the human friendly experience, but we definitely recommend you to ask her help you.
The same goes for Google Home and the Apple HomePod which are equally equipped to serve you fun, creative culinary advices.
It's also worth mentioning that Amazon Echo has a younger brother called Echo Show which can play a video to demonstrate what steps you need to follow.
18. Have a smart assistant read the news and forecast for you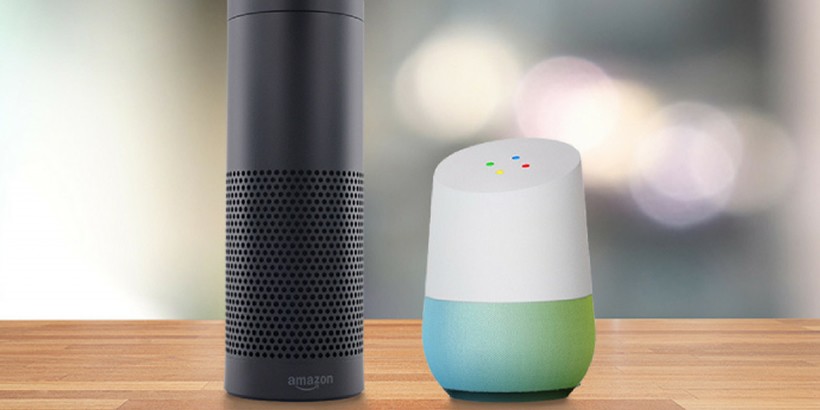 The modern American worker doesn't have time to check out the news on TV anymore so to make things easier you can always ask Siri, Alexa or Google Now about the briefing of the day.
The way these smart assistants can present it is sometimes exactly what you need, avoiding all that blabber and nonsense that nobody wants to hear.
19. Decorate your home with colorful light shows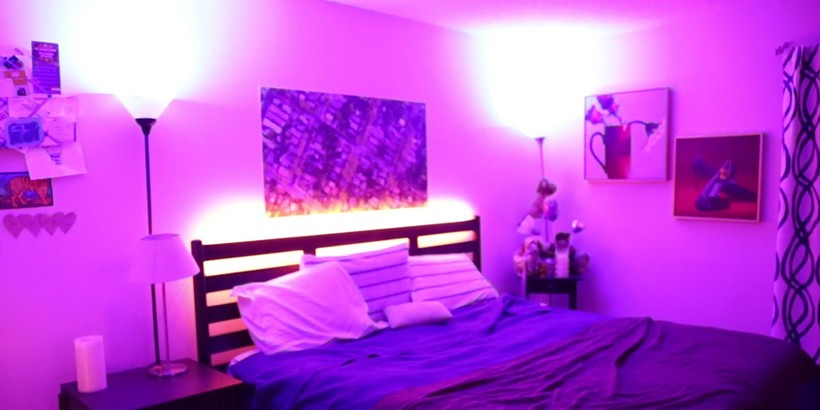 If you are planning to throw a party or invite some friends over for a movie night, then we highly recommend you to use an LED light kit.
These kits are designed to enhance the home environment by enabling you to change color schemes or have them act according to an external device.
Our recommendation is the Philips Hue Kit which is easy to install and highly customizable. The kit is controllable via a smartphone app and is compatible with Apple HomeKit and Samsung SmartThings.
20. Greatly enhance your overall cinematic experience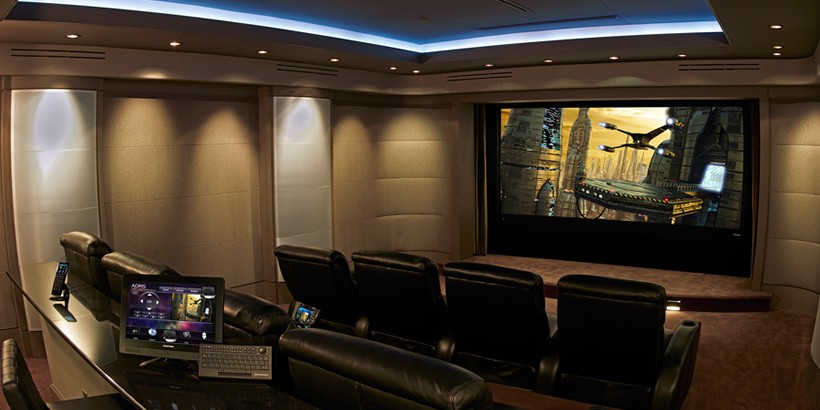 A great movie isn't so great if you don't have a seamless integration between the sound, video and environment.
This is when our home theater installation service comes to save the day!
Our engineers can provide harmony between 3D, HD or 4K UHD video with astounding audio that works in sync with cutting-edge theater lighting, window and wall treatments and exceptional curtains.
All these are highly complemented by comfortable seating that makes all the difference in the world.
21. Let the doorbell notify you even before someone rings at your door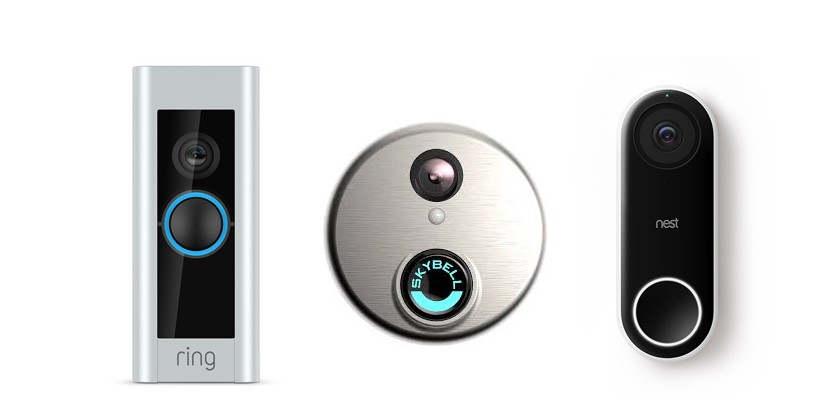 Smart bells have become even smarter nowadays by including motion detectors and push notification that goes directly to your smartphone or tablet.
Ring Video Doorbell 2, for instance is a highly professional smart doorbell which notifies you whenever someone approaches your door. The doorbell includes a 180° field of view and motion sensors that can distinguish the presence of a human over a pet.
22. Enjoy powerful sound that follows you around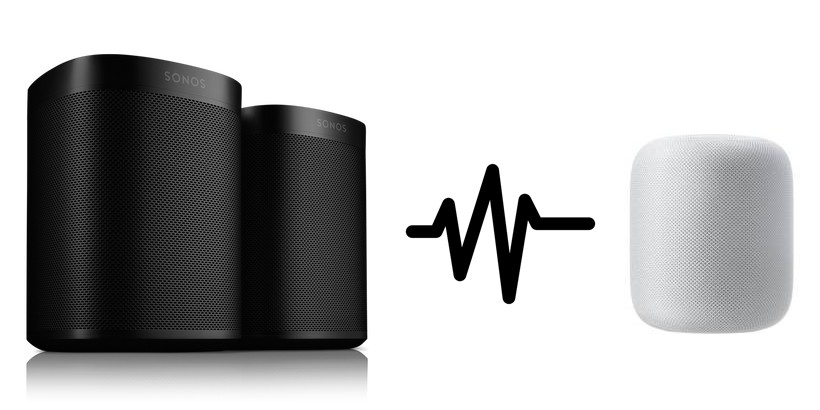 One of the most essential issues that was put to rest thanks to smart homes is the sound intensity and quality.
Now speakers like Apple HomePod and Sonos One ensure the same sound intensity and quality whatever position you have in a room.
Combine these with some other sound bars and you'll have an entire home that offers fabulous sound with no compromise whatsoever.
Make your home smart today – Contact GeeksFL!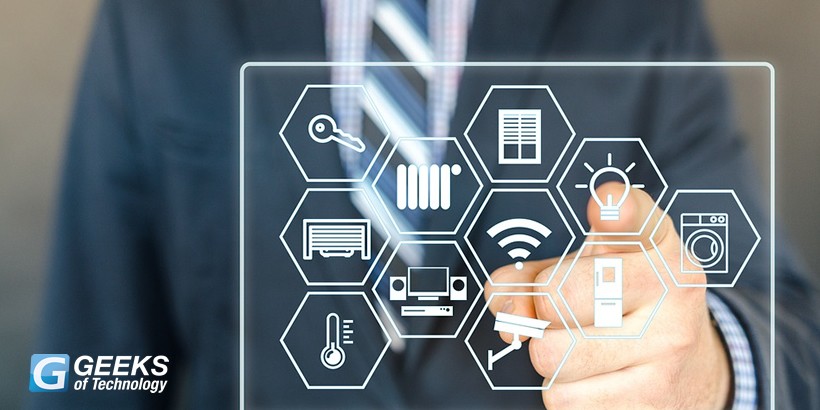 As you can see, smart homes have more amazing things to offer with every passing day. We are pleasantly surprised to see that more people join the community of smart homes and we hope that you are ready to make the jump as well.
After all, a smarter home means more time for you and your family, greater savings and a better overall life experience.
Call us today and let our consultant tell you more about your dream home.