Not too long ago we talked about the differences between Crestron and Control4, the benefits and disadvantages of each control system alongside features and integration. The main goal behind the article was to help you choose the right option for your daily routine and your smart home requirements.
The same principle applies for today's article, but this time we have in the main seats the popular Savant system competing against an industry veteran: Crestron.
Before digging into each option, you should know that we are Crestron integrators back in Miami, Florida. However, you need to understand that we'll analyze each of them in an objective matter, without treating one favorably over the other and only highlight benefits and downsides of each of these two.
With that being said, let's begin.
Similarities and Differences Between Savant and Crestron
For starters, you should know that both Crestron and Savant offer outstanding services and technologies for their home automation customers. In fact, these two alongside Control4 are the leaders in the market, but as you may imagine, there are some differences between them that can weight a lot in your decision.
Crestron for instance is a pioneer in the home automation industry and is on the market since 1971. Crestron is specialized on manufacturing all kinds of home automation products for both residential and commercial integrations as well as building integration solutions.
Savant on the other hand manufactures products for a much smaller niche. They however offer a complete residential solution that works on the Apple framework and is not compatible with some products from other ecosystems.
Crestron works with both Apple and Android devices, but if you opt-in for Savant, it is recommended to be an Apple fanboy because most of their devices are optimized for Apple products only.
Savant offers a more focused approach while Crestron can be used on a larger market being the more customizable option.
Ease of Use
Since Savant is an Apple-optimized system, it has no problem integrating seamlessly with your iPad, iPhone or remote controllers. The system is as smooth as possible and as intuitive as possible.
However, you should know that customizations are limited. This is actually where Crestron exceeds, being a system that can be customized as much as you need.
Features
In terms of features, you should know that things are quite different, once again the decisive factor relies on your needs.
Savant, for instance is a system that includes multiple universal remote controls capable to control lighting, audio and video and smart shades in your entire home. The pro version can go even further and control things like pools and saunas, set mood scenes or choose to control them from a simple smartwatch or a mobile app.
Crestron, on this department is another story altogether. This is because Crestron has an unlimited number of features that can be added and customized for your own use cases.
Crestron allows you to customize one of their universal remote controllers, a touch panel or a mobile app to include controls for garage doors, security and surveillance, lighting, audio / video or motorized shading solutions as well.
Crestron can also work with pools, saunas or on marine vessel devices as well. Everything is customizable, but this is also the downside: you have to wait more and pay more for the customization process.
The possibilities however are endless!
Savant – Pros and Cons
The great thing about Savant is that it makes it dead-simple for any Apple device user to control the home from an intuitive environment.
With the release of Remote x2, the Savant system ensures an immersive home control experience that extends on touchscreens and handheld devices.
Savant supports multi-zone audio technology powered by AVB, which means you can power an entire home from a single rack or multiple racks spread within your home.
The downside with Savant however is the lack of compatibility once you reach further from the Apple ecosystem. Some popular alarm systems can't work with savant and the same goes for some popular thermostats and HVAC systems.
Crestron – Pros and Cons
Crestron stands out in the crown by providing high-end residential and commercial devices that meet even the most pretentious users out there.
Crestron is a top choice when it comes to smart controls, touch panels, audio and video distribution systems, motorized shades, communication devices and even home conferencing.
What's even more amazing is the amount of customization available. Basically, a Crestron system can be customized for any home size and almost any home automation requirements.
The downside however is that the customization process requires more development work for the controls and that translates into more time and a greater cost.
Conclusion
If you are seeking a decent residential automation tool that can be controlled form a single app and don't need something fancy, then Savant is the option for you.
However, if you require a large smart home installation that requires multiple customized functions, then Crestron is the way to go. Crestron is designed to be a scalable solution that can grow as your home requirements change and adapt to those in a highly customized way.
Not Sure What to Choose?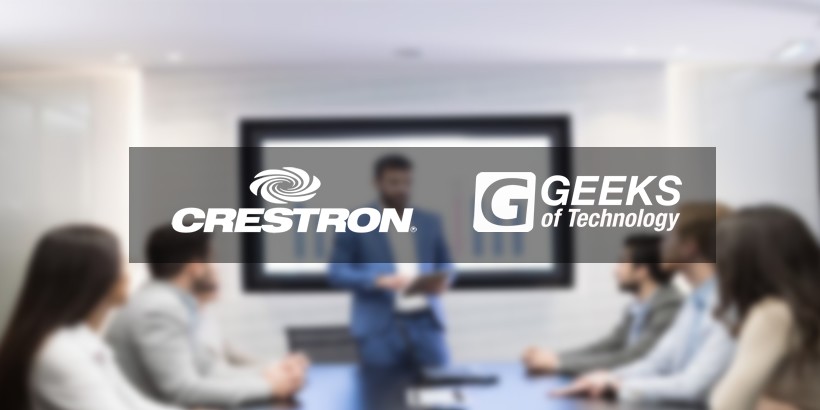 Our representatives are more than happy to help you make the right choice for your home. After all, this is a decision that will determine the framework of your home automation system.
Call us today at (954) 251-0600 leave us a message and we'll get back to you in 1-2 business days.