Choosing the smart home equipment manufacturer right from the start is essential. After all, the entire framework is based on that choice and a solid foundation makes all the difference in this world of automation.
If you finally decided that you want to scale up and grow from Alexa, then Crestron and Control4 are two of the best home automation solutions out there.
In fact, these two stand out in the crowd by offering the true home automation experience. Still, which one should you choose?
Things to Consider Before Choosing Your Solution
Leaving the subjective approach aside and focusing on features for a general-purpose home, we find these to be the most important things to consider:
Ease of Use & User Interface
Features and Customization Options
Value for Money
All these are things we are going to use in order to compare Crestron with Control4 in today's article. Full disclosure: We are Crestron integrators, but we write this article in an objective manner so you can differentiate and choose the right solution for your needs.
Both of them are brilliant solutions and each of them can offer an out of this world experience. At the end of the day is all about your preference. In a sense, you can consider this to be "The Battle of the Giants in Home Automation".
Even though they are giants, our main goal is to attach some facts to each brand and let aside their media presence or awards. Let's start with the pros and cons.
Crestron Pros & Cons
Crestron is an awarded smart home manufacturer and distributor founded almost 50 years ago in 1971. The product range is very broad offering solutions for both corporate use and personal.
Pros of Crestron
Designed for luxury homes
Offers lifetime warranty for several products
Infinitely customizable solution (wide range of products)
Downsides in a Crestron System
It is more expensive than other solutions on the market
Control4 Pros & Cons
Control4 Pros
Easy to use and quite affordable
Most popular home automation solution at the moment
Cons of Control4 Systems
Requires a lot of 3rd party equipment for larger setups
Not very customizable
Ease of Use
Control4 UI
In terms of ease of use we can conclude that Control4 is a system with a standard user interface. It is based on simplicity and intuitive design.
With Control4 you know that the icons on the display are associated with the category of interest. With this being said. A default Control4 system has a menu for Video / TV, called Watch, one for Music / Audio (Listen), another one for Security, another one for Lighting and one that lets you control HVAC system called Comfort.
If you also count the "Settings" menu, that's pretty much everything you see in the Control4 touch panel.
Of course, these can also be enhanced with Shades, Network systems or apps like Netflix or Spotify. The bad thing here is that you don't have much room for customization in terms of organizing them though.
Crestron User Interface & Ease of Use
On Crestron things are quite different. The Crestron control panels (touch, mobile) can be customized with ease according to users needs. These are based on an HTML5 engine built for speed and performance.
In fact, they say this is 3 times faster than the Crestron Smart Graphics and the even better part is that is fully customizable using HTML5, CSS3 and JavaScript. This gives you infinite flexibility because the control panel is responsive (it can work on any display size / resolution) and you can adapt it to your needs (mobile, control panel, iPad, smart watch etc)
Features and Customization Options
Control4 Features
The Control4 system stands out thanks to a modern looking interface compatible with Android and iOS devices. It makes it easy for you to "get in touch" with your home remotely and get a custom experience, but up to a point.
Some of the highlights of a Control4 system include:
The ability to create custom control dashboards
Control security and multiroom lighting or media
Use "Magic Words" to operate your home
Set custom scenes that repeat every day
All these combined with an intuitive environment result in an outstanding home automation experience.
Crestron Features
The Crestron Control Systems is an all-in-one automation solution for your home. It offers it all from Media (AV distributions) to Smart Lighting, Shading Controls, Security & Locks to in-ceiling audio and smart assistants' control.
Crestron is also pretty big on networking always ensuring smart, military-grade secure connection to your appliances and smart devices.
This makes it easy to benefit from crystal-clear 4k video distribution and flawless audio in your speakers around the house.
In terms of customization, there's currently no other option with as many customization options as Crestron. If you imagine it, we probably can do it!
Pricing and Value for Money
In this area, things are quite clear with Control4. The price range is from about $1000 to $50.000. With Crestron though, things get a little bit trickier. This is because Crestron offers a wider range of customizations and options.
This means a Crestron system can start at $10.000 and can go to God knows how much. It all depends on your budget and the requested features and customizations.
Still, an average Crestron installation is at about $50.000.
Analyzing the value for money though we must say that it all depends on your end goal. While Control4 offers a more than decent proposition for the prince-range, it doesn't offer quite as many features as Crestron does.
After all, Crestron is a premium solution meant to satisfy the most ambitious home automation projects while Control4 is a mid-range option.
Don't get me wrong, it is probably the best one out there, alongside Savant, but is still a mid-range solution.
Which One do We Recommend?
If you need a great automation system with support for all the basic needs in a smart home and you want something affordable, then Control4 is for you. Still, you have to keep in mind that Control4 doesn't offer as many features as a Crestron system and it requires 3rd party integrations in order to scale up.
If you want something more customizable, which meets all you home automation needs and want to build a luxury home, then Crestron is definitely the right choice for you. Crestron though is not as affordable as Control4, but if you have the means, then it is well worth it!
Want to Go with Crestron? Call us Now!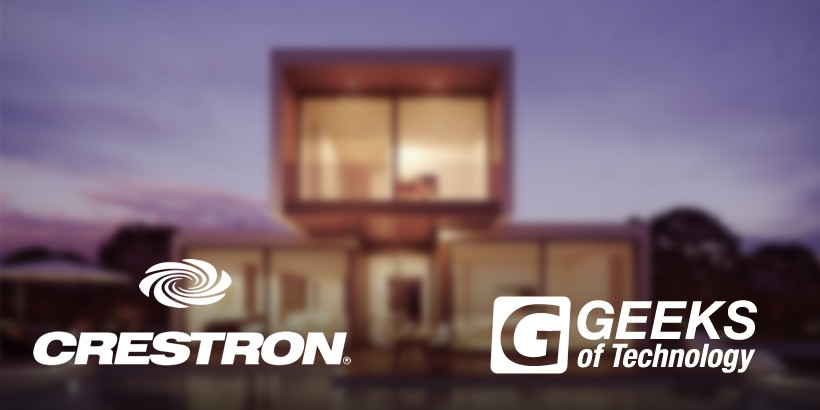 We are certified and awarded Crestron integrators in Miami, Florida with over a decade experience in implementing their solutions. Book a reservation with one of our integrators or learn more at (954) 251-0600. We're waiting for your questions!