For us a smart home isn't just a place where you live, sleep and spend time with your family. It is the ultimate environment for communication, time management and even business.
A smart home should be everything you need from a home…and more. It is the cozy place that makes you feel protected and safe 24/7, but it also contains lots of enhancements that help you become a "superhero" when the situation requires it.
To underline that, here are 30+ out of this world facts about home automation that will blow your mind.
By 2022 a typical family could contain more than 500 smart devices
41% of consumers say security is one of the top reasons to purchase a smart home system.
The year 2018 has marked the rise in all-in-one devices that combine smart speakers, camera's, hubs, lighting and Wi-Fi. Samsung, Honeywell, Amazon Echo Plus and Crestron are some of the leading products that you can find in stores for your smart home today.
George Feldstein founded Crestron, the top luxury home automation company back in 1972. He created the first HD digital touch panel as well as RF wireless control system.
Lutron Electronics has created a device that can control between 50 to 10.000 electrical devices at the same time.
Over 140 million cars are already connected via internet (4G and 5G).
Smart thermostats like Nest cut the heating bill at least 20% on average each year.
Roomba, the smart cleaning robot automated the way we clean homes back in 2002.
Samsung is the largest smart home manufacturer with over $213 billion in revenue followed by Honeywell ($85 billion), Johnson Controls ($30.1 billion) and Schneider Electric ($29 billion).
There are over 1 billion smart bulbs already connected to the internet.
Installing a smart home system in your home will the value of the house with at least $50.000.
There are an estimated 180+ million smart homes in the world today.
By 2025 over 37% of the new homes will include at least 1 smart device.
Home security systems will account for over $47 billion this year out of the $100 billion total security market.
Smart home technology could help reduce the electricity bill by up to 31%.
One of the first smart assistants was built back in 1980 to aid elderly people by alerting nurses and family when a person has fallen over.
Mark Zuckerberg (founder of Facebook) created his own smart home assistant called J.A.R.V.I.S, an AI solution using the voice of Morgan Freeman.
86% of millennials would pay more for a connected home.
One smart home in Colorado has a $6 million smart security system installed on it.
In 2012 alone over 1.5 million homes have been upgraded to smart home status.
Printers are the most vulnerable devices in the home.
40% of burglars get discouraged when they see the presence of a security camera.
Over 400 people die every year from carbon monoxide poisoning, making the CO detector a worthwhile asset in your smart home.
57% of respondents say that smart devices save time. In fact, they say that the smart home helps them save over 30 minutes / day which means 182.5 hours a year.
70% of millennials who already own a smart device are planning to buy another one.
By 2021, smart home devices will surpass smartphones as a share of deployed connected/IoT devices. (Strategy Analytics).
Amazon Echo is the most popular smart home device with over 100 million units sold worldwide.
In 2020 the IoT (Internet of Things) will generate revenue exceeding $300 billion.
On Black Friday in 2017, three of the top five selling products were smart home gadgets: the Echo Dot 2nd Generation, Fire TV Stick with Alexa Voice Remote and TP-Link Smart Plug. (Forbes)
The most common smart home devices include appliances, camera systems, thermostats, security systems and lighting. (eMarketer)
33% of real estate agents say that smart homes are selling faster compared to traditional houses.
Many consumers would buy smart home devices if they were more affordable.
The S. is the largest consumer of smart home technology with a market volume of $23.5 billion in 2019 (followed by China with $12.9 billion and Japan with $4.19 billion).
In US over 32% of the homes own at least 1 smart device. The US is followed by Norway, Estonia, Denmark and Sweden.
Lighting control is the most frequently used smart home feature with 70%.
In terms of gender, over 57.7% of the smart home owners are male and only 42.3% are female.
The average monthly savings from using smart home products is $98.30, which adds up to an average of $1,179.60 per year.
References
1. People buy smart home products for this one main reason – businessinsider.com
2. Your printer: it's a vulnerable, connected device – techradar.com
3. Infographic: 43 Smart Home Facts and Stats – digitized.house
4. About Crestron – crestron.com
5. How Much Does Smart Tech Actually Save – cesco.com
6. Interesting Facts You Never Knew About Smart Homes – vocal.media
7. Facts and Figures About Home Automation and Home Security – engineeredalarm.com
8. Interesting Facts About Smart Home Automation – avsolutionspro.ca
Want to Upgrade Your Home?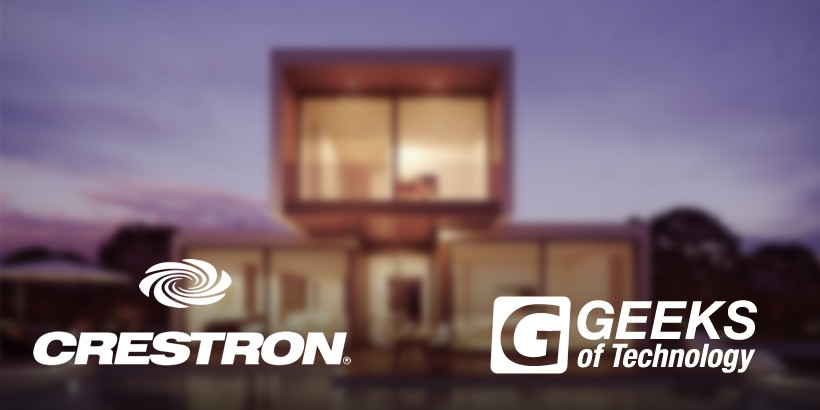 At Geeks of Technology we live and breath smart home tech. We are a luxury integrator from Miami, Florida offering top-tier solutions for most ambitious projects. Check out our portfolio to see what we're talking about or get in touch with us – (954) 251-0600.