The smart home industry is quite hot right now. Pretty much every tech news magazine out there strives to publish about new releases and hot trends.
This brings quite a lot of buzz and unavoidably it generates some confusion into customer's minds. Our today's article is meant to clear some of that fog and debunk the most popular myths about smart homes and home automation systems.
1. Maintaining a Smart Home is Expensive and Difficult
Is it? Let's just think about it. Having a smart home means automating many if not most tasks required in your home.
This means you don't need to wake up and make a coffee, you don't need to wash the floors all day and you don't even need to mown the lawn.
This also means you don't have to go downstairs to close the lights and you don't have to roll the shades up or down. It means you don't need to go downstairs to change the temperature or even to bother and set certain scenes in your home.
What I am trying to say is that home automation can be expensive at first, but all the costs will be saved.
Home automation means green energy and energy saving measures!
This is especially true with Geeks of Technology because we go to great lengths to install energy-efficient solutions. That goes from motion sensors to leak detectors, LED light bulbs and climate control.
According to Get Notion, the average American household will waste up to 10.000 gallons of water each year. The same goes to heating and electricity as well. This is all due to leaks.
Just to have an idea of how much you can save. We also recommend you to check our "Top Ways Home Automation Saves You Time and Money"
2. All Smart Devices are Compatible
This is a false statement. In fact, many manufacturers use their own protocols and restrict their device use only to those in the same "family of products".
It is true however that using smart hubs you can connect a variety of smart products in a system. In fact, the Crestron Hub, for instance can work with products from Lutron, Samsung, Apple, Logitech, Honeywell, Amazon etc.
3. Having a Smart Device Means That You Have a Smart Home
No! The definition of a smart home implies that a smart home becomes smart when multiple smart devices are connected in a system. They work in sync and communicate to each other.
In a smart home, one device is able to change the behavior of another. Sometimes a device is complementary of another enhancing its functionality.
A good example of such devices would be the Josh.ai system combined with Crestron Shading Solutions and the Sonnance audio system.
Josh can help you set a scene in which all the shades in your home are rolled down, the in-ceiling sound system plays your playlist and the TV plays your favorite TV show.
4. Smart Homes are Only for Geeks
Definitely not true! In fact, a smart home is meant to make your everyday life easier and more comfortable. A smart home's role is to keep things simple and accessible especially to those who are not tech-friendly.
You don't have to know how the system works in order to use it. That is true for DIY systems, but professional ones will take care of the know-how for you.
5. There's No Privacy in a Smart Home
A wide-spread myth about smart homes and home automation! This is completely false because a smart home is not a surveillance system. A smart home just enhances the way you communicate with the technology in your home in order to improve your living experience.
It just makes the interaction with the technology much more fun and effortless. That's it! While a smart home can include recording devices for sound and video, those are totally under your control, you are the one who sees and hears, you are the one who chooses what happens to that data.
6. Smart Homes are for The Rich
Just like with pretty much everything else out there, smart homes come in a variety of sizes and prices. This means you can build a smart home on a budget, but you will get budget results. Besides, this is a DIY solution which requires time and effort on your part.
Then, there are professional smart home installations that take things to another level. These can range from few thousand dollars to several hundred thousand dollars.
The difference here lays in the customization options, the infrastructure and the potential to upgrade.
7. Smart Homes Become Outdated
Another false statement. While this can be true for consumer and mainstream technologies, it is not so true for the professional installation.
The reason lays in the infrastructure. A strong, well-built infrastructure leaves room for upgrades and improvements.
Of course, a smart home is not forever cutting-edge, but a professional installation can withstand pretty much every task you throw at it for at least 10-15 years.
8. Smart Homes Require Continuous Internet Access
In the vast world of smart devices, you will find all kinds of devices. Some require internet access in order to function, but most of them are bound to local networks.
Some will use the Zwave technology, others will use direct cable connection and others will use Bluetooth or even NFC (Near Field Communication).
9. Amazon, Google, Apple and Samsung Are Home Automation Leaders
Is true that all 4 are tech giants are leaders in mainstream smart devices. However, these are low-budget solutions like Amazon Echo, Google Home or Samsung SmartThings. Before making these assumptions, make sure you understand that a smart home isn't just a smart assistant or a smart fridge.
When it comes to professional smart home installations, the real giants are Crestron, Control4 and Savant. These 3 offer professional, custom home solutions and commercial integrations designed to offer the real smart home experience.
10. You Need to Automate Everything in The First Place
Untrue. The beauty about home automation is that you can grow whenever you need. You can start based on your priority and enhance the system whenever you feel like it.
Usually people start with the lighting installation because all the wire management can be done then.
Conclusion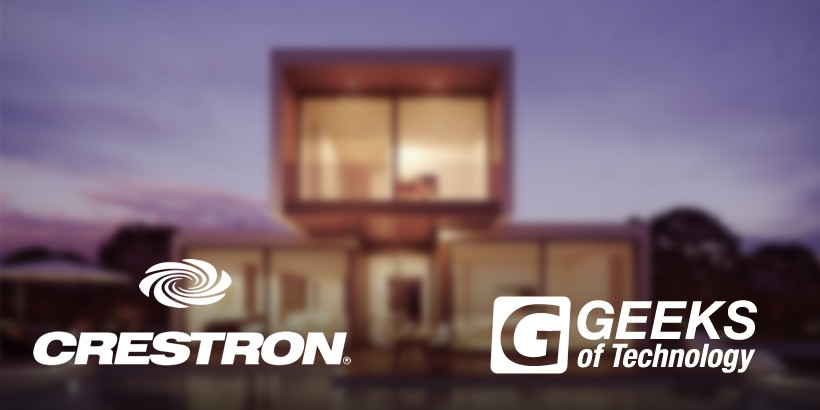 As you can see, there are plenty of myths regarding the smart home industry. Our recommendation is to always talk to an expert before making any decision.
Get in touch with our integration experts at (954) 251-0600 or using the Get Started form.