Living in Miami means living in a colorful place, enjoying beautiful beaches, great year-long weather and the "classical" pool outdoor setup that you can't find anywhere else.
Now, let's wonder what would your outdoor entertainment system be without a brilliant display? The answer is: it won't be! Visuals are an essential component of a cozy place in your backyard, a place designed for fun, karaoke, late night TV beneath the stars or a romantic dinner.
If you still don't believe me, here are 5 reasons why an outdoor TV makes all the sense in the world.
1. An Outdoor TV is Optimized to Offer an Astonishing Image Even in Bright Sunlight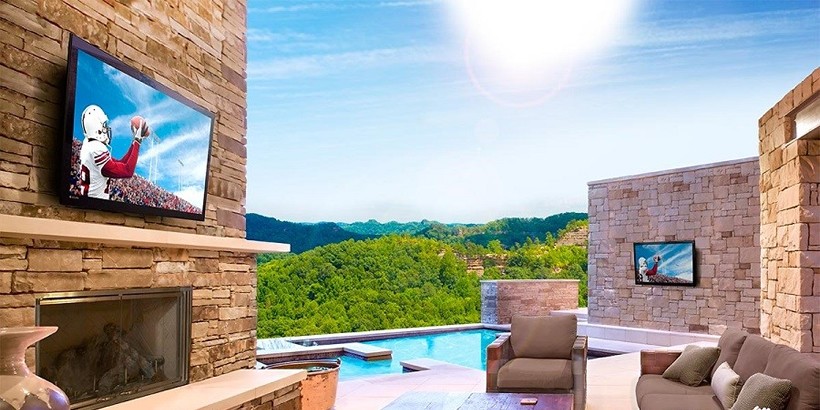 Unlike an indoor TV, the outdoor TV is built to provide greatest possible picture quality even in the bright sunlight.
Our top picks for the patio setups are the SunBrite Veranda TVs and the Samsung Terrace, two choices that never disappoint.
The SunBrite TVs for instance offer 50% to 3 times higher brightness, reduced glare and astonishing picture over regular indoor TVs.
2. The Outdoor TV Withstands Extreme Weather Conditions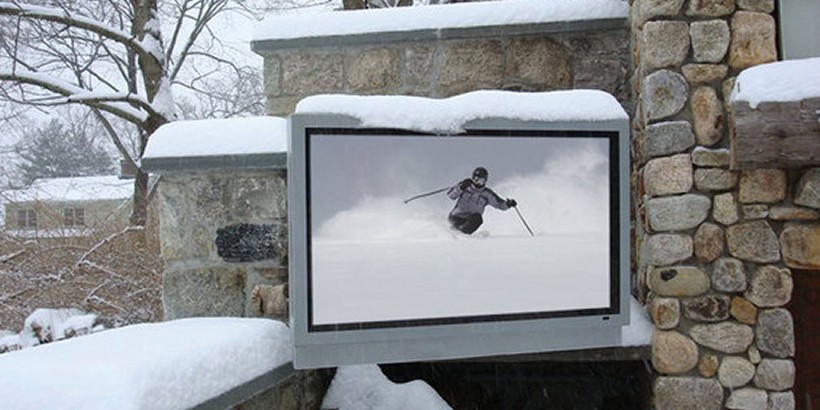 The outdoor TV is designed to be weather proof, dust proof and even ready for some out of the ordinary situations. Besides being indestructible in front of rain, insects, extreme cold or extreme hot temperatures, the outdoor TVs can handle salt air or even powerful impacts depending on the TV model.
3. The Perfect Asset for Every Party
No matter if you want to host a party for your kids, invite some friends to watch a movie or simply enjoying a karaoke night, the outdoor TV is the best asset for this.
Keep in mind that the TV can be placed anywhere, even close to the pool, the grill or in your patio.
4. It can Connect Using a Wireless Transmitter
Outdoor TVs offer a superior protection encasing which includes a wireless transmitter for signal. This will remove the need for cabling and it will make things more flexible.
You can even use a movable TV stand to make things more fun.
5. Superior Sound
Indoor TVs are decent in terms of sound when it comes to indoor use. When you get them outside however, things get quite annoying.
An outdoor TV can produce a much stronger audio output, without getting slowed down by the weather. Besides that, you can also combine an outdoor TV with a weatherproof soundbar designed for this purpose.
Can I put my indoor TV outdoor?
The short answer to this question is no, you can't! Here are a few reasons why:
It is not safe in terms of mounting and in terms of water damage
It doesn't offer a great picture quality in the sun
It will most certainly get damaged beyond repair
It is not weather proof and it will not withstand even the smallest hits
You and your family can get hurt
The indoor TV doesn't make it easy to place it where you want
You have to use a ton of cable to connect to it
Conclusion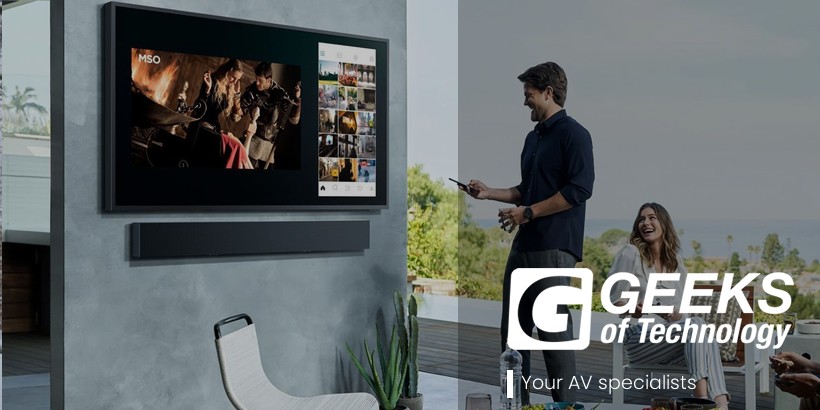 An outdoor TV is a must-have solution if you want to enjoy great picture, astonishing sound and superior resilience in tough weather.
While TV's are the most common solution for our clients and outdoor entertainment, we also support installation of motorized screens that are built for outdoor. Our favorite manufacturer is Screen Innovations, the leader in portability and HQ image even in the brightest sun.
Get in touch with our screen and outdoor specialists to learn more or give us a call today – (954) 251-0600.