Smart home automation is a vast field with tens of niches and a large variety of products. However, people believe that every aspect of home automation happens indoor only.
The truth is that our jobs expand far beyond the front door. In today's article we're going to talk a bit about some of the best outdoor options for your 21st century home.
Smart Locks and Doorbells
We start with security because this is the most important aspect in every home. Feeling safe is essential and smart doorbells & locks will ensure that.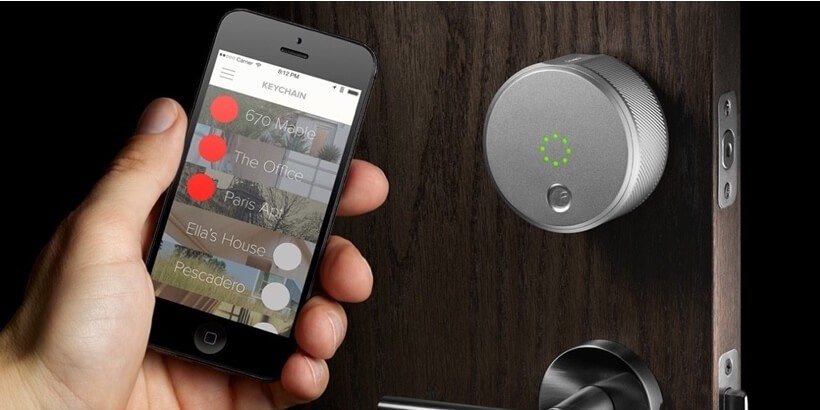 The August Smart Lock is one of the slickest security products available on the market today. The smart lock stands out with a thin, out of this world and an easy to setup process.
In fact, it takes only 15 minutes to set up the August Smart Lock device on your front door.
Why August?
It can be controlled using your smartphone
It includes an auto-lock / auto-unlock when your device is nearby
Give remote access and add scheduled access
Get notifications when something happens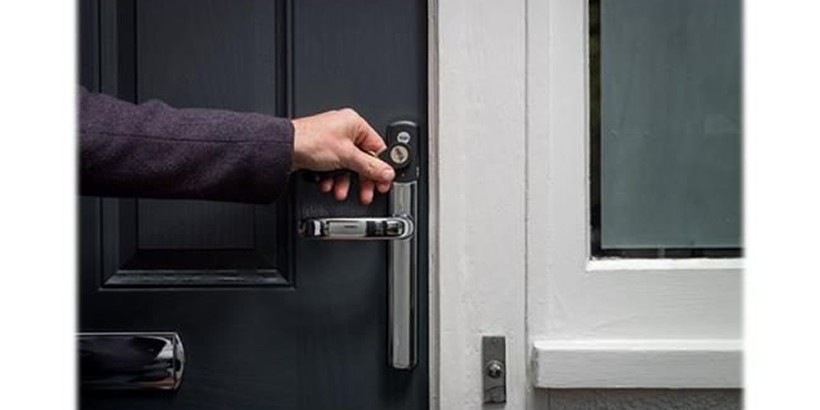 The Conexis smart lock from Yale is a clean, minimalist solution that encompasses a ton of security features in a tiny-sleek body.
Why Choose Conexis L1?
It allows you to give temporary access to other people remotely
You can open the door using the key tag, key card, key or your smartphone
It is the first lock approved by the British Kitemark quality test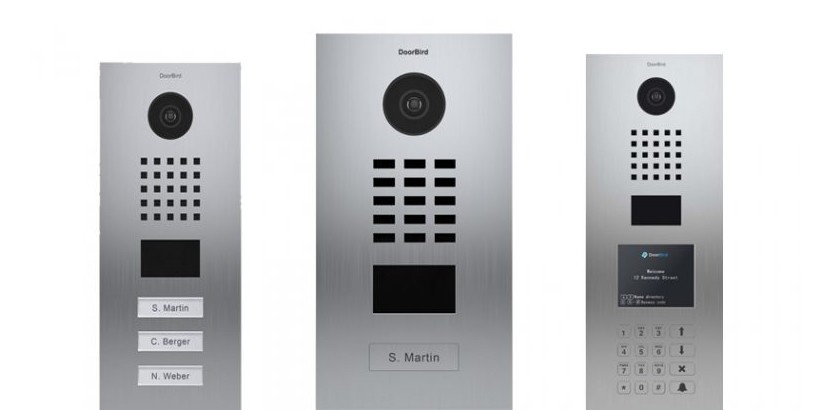 You may be familiar with the "Ring doorbell" or "Nest Hello", but DoorBird is a major upgrade and a high-end alternative solution to those.
For starters, DoorBird features an elegant design that is built out of high-quality polished metal. You can choose from brass to titanium and you can also choose any color you need.
Why DoorBird?
Sleek design and metal casing
Made in Germany
It has an ultra-sharp, 180-210° view angle
Provides HD image quality
Some models include 4D motion sensors
Security Cameras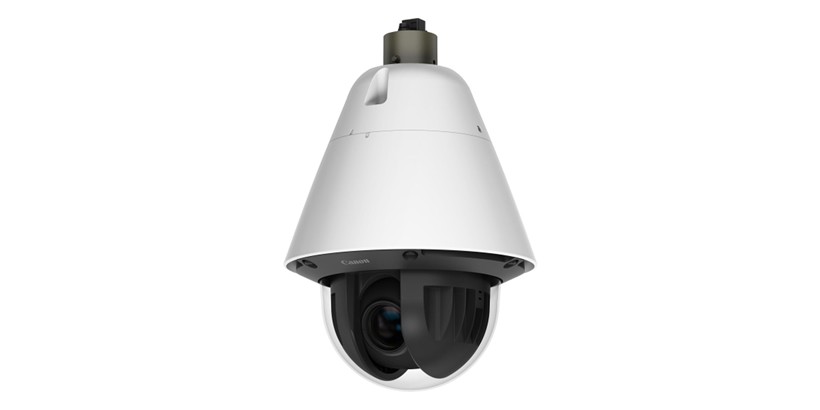 A high-end surveillance camera with 360° viewing angle and vandal resistant design. VB-R13VE is a camera capable of 30x zoom that captures incredible detailed videos.
Why Use Axis Canon VB-R13VE?
Offers a digital zoom that goes up to 30x
It includes motion-adapted noise reduction
It is certified for IP66 resistance
360° angle view
Built in partnership with Canon
Offers full-HD video
Arlo gained a lot of popularity in recent years due to the development of multiple security enhancements. The "Arlo Ultra" is their most valued product because it encompasses quite a suite of features.
Why Arlo Ultra?
It captures video in 4K HDR
It offers outstanding night vision (see colors in the dark)
Has an outstanding 180° angle-view
Offers noise cancellation
Works with Apple HomeKit, Amazon Alexa and Google Assistant
Check out some more security systems for your smart home.
Audio Solutions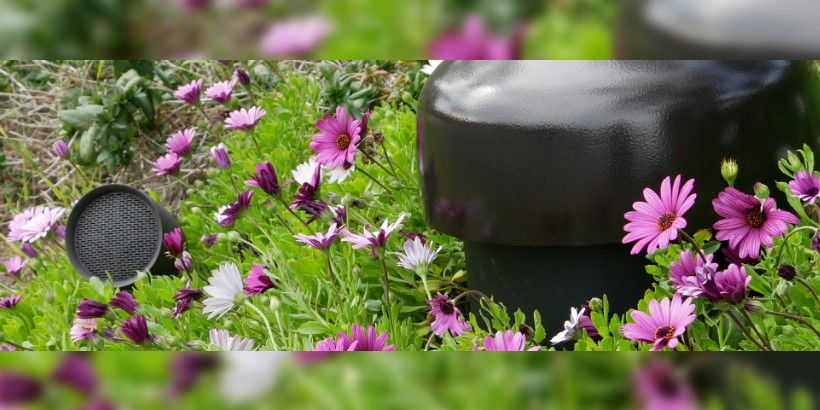 Sonance is the high-end sound "king of camouflage" in the smart home industry. Their wide-range of products can offer outstanding sound even in the outdoor and even for large properties.
Their most iconic series are: The Patio Series, and the Sonance Garden Series.
Both of them offer a 4.1 system that camouflages in your garden or patio and both can cover about 1,000 square feet. Of course, that this can be extended to 8 satellites and 2 subwoofers.
Why Choose Sonance?
It camouflages perfectly, you hear it, but you don't see it
It offers options to be expanded
Unparalleled outdoor sound experience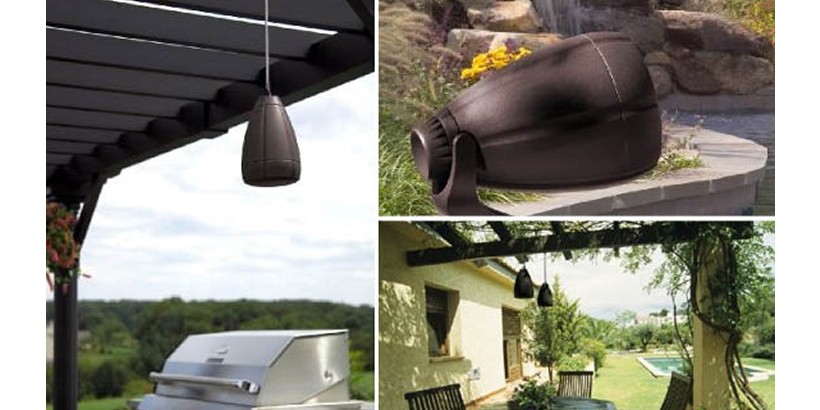 Polk Audio is one of the most respected audio product manufacturers out there in terms of home and automobile speakers.
Their Atrium speakers are a range of high-end speakers built to offer an incredible audio experience even in the outdoors.
Why Polk Audio?
Wide-range of speakers and high-performance tweeters
The garden system includes: a premium 200-watt subwoofer, a massive 10-inch long-throw Dynamic Balance technology and Sat300 speakers that integrates with the surroundings
Weather-proof design that is IP68 rated
Comes in gray / chestnut or in terracotta / chestnut.
Lawn Mowers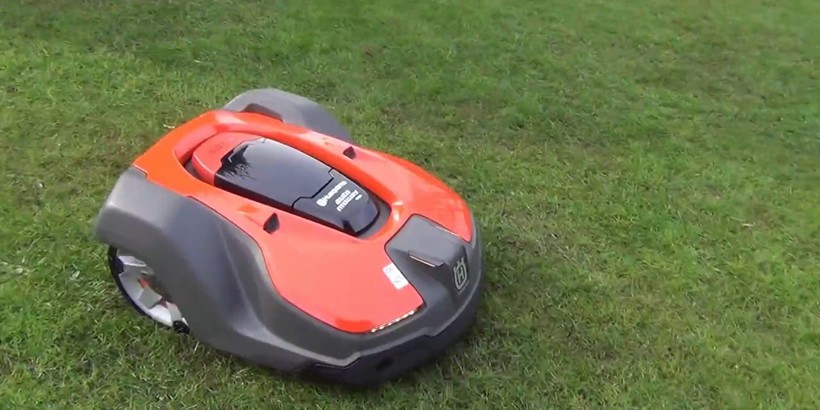 This is a true autonomous lawn mower. The Husqvarna Automower 450x needs a bit of setup, but after you finish that, you can rest assured that your lawn will look impeccable every day.
Why Husqvarna Automower 450x?
It follows custom schedules
It mows the lawn gradually for the best results
It recharges itself by going in the charging station
It follows a-custom defined path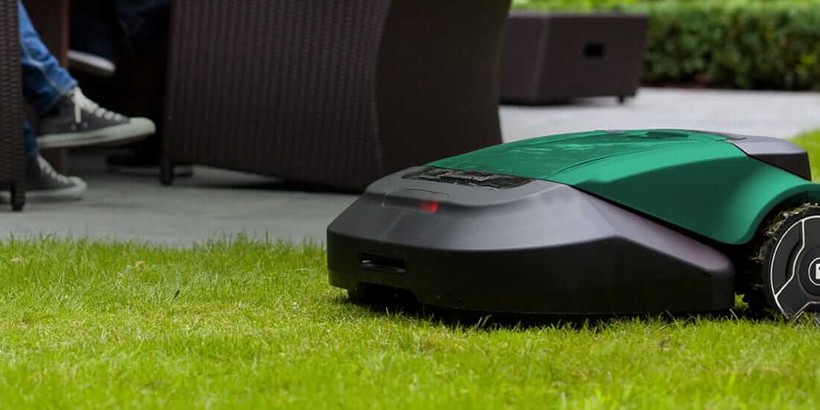 Robomow is a manufacturer of lawn mowers that has a wide variety of products. The RS Royal is their most advanced product. The Royal mower can easily mow lawns up to 53819 square feet.
Why Choose Robomow Royal?
Powerful mowing capabilities
Goes up to 5000 sq m / 53000 sq ft
Mows up to 56 cm
Includes safety features
It mows even on slopes
Smart Sprinklers
Now that we solved the lawn issues it's time to talk a bit about gardening and plant growing.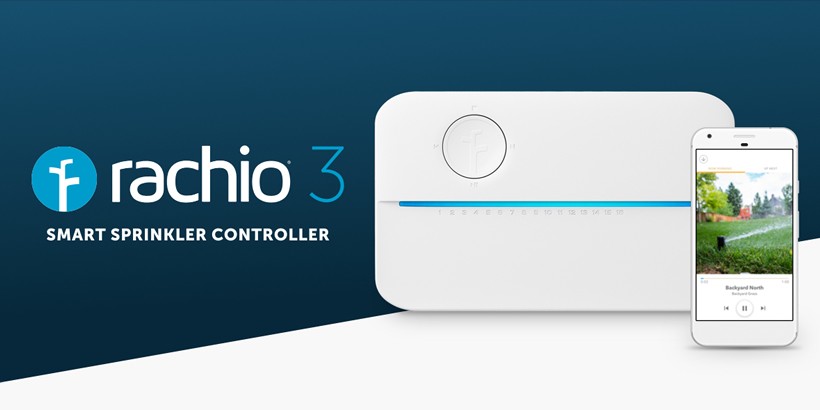 Rachio 3 is one of the celebrities in the smart irrigation systems on the market. The sprinkler controller system offers full weather-conscient plant irrigation by the book.
It is a solution controlled by your smart device and a device that can work with HomeKit, Alexa or Google's assistant.
Why Rachio 3?
It allows you to define between 8 to 16 zone models (patterns)
Create custom schedules
It includes the Weather Intelligence™ solution (forecasting from over 300,000 weather stations)
Limits the water waste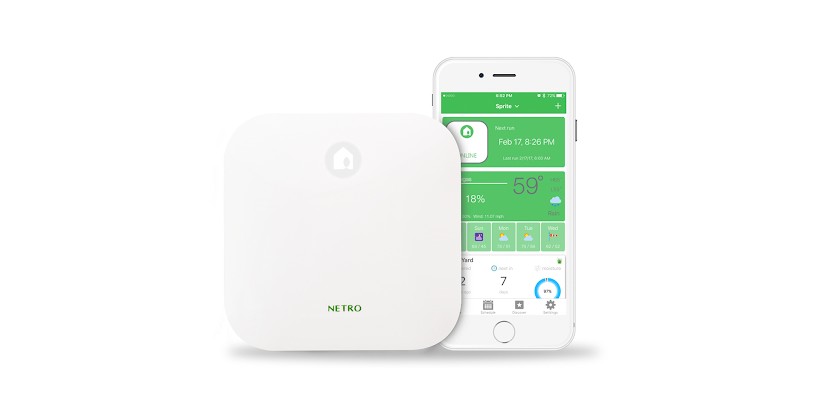 Netro is actually a family of smart garden products (the sprinkler controller, the solar outdoor plant sensor and the smart hose faucet timer).
All these 3 provide a perfect solution for growing plants in your smart garden in a cost-effective way.
Why Netro?
It senses the weather conditions
It has its own plant and soil database knowing when to water the plants best
You can control Netro from mobile devices and set up custom schedules
It's an eco-friendly solution avoiding any waste whatsoever
Check out some more smart devices for your garden.
Conclusion
As you can see, there are plenty of smart outdoor solutions as well. It is normal to have questions about what's best for your home and that's why our team is here for you.
Get in touch with our specialists at (954) 251-0600 or click "Get Started" to let us know what you need. GeeksFL is an award-winning home automation integrator from South Florida always ready to provide the high-end solution for your luxury and premium homes.