A smart home shouldn't be a comfortable place for humans only, it should be a happy place for everyone, especially your pet companions. They are the ones that brighten our days and the ones that make us smile.
For them, for our furry friends we have prepared a list containing some of the most creative and interactive gadgets that integrate perfectly in your smart home.
1. GoPro Fetch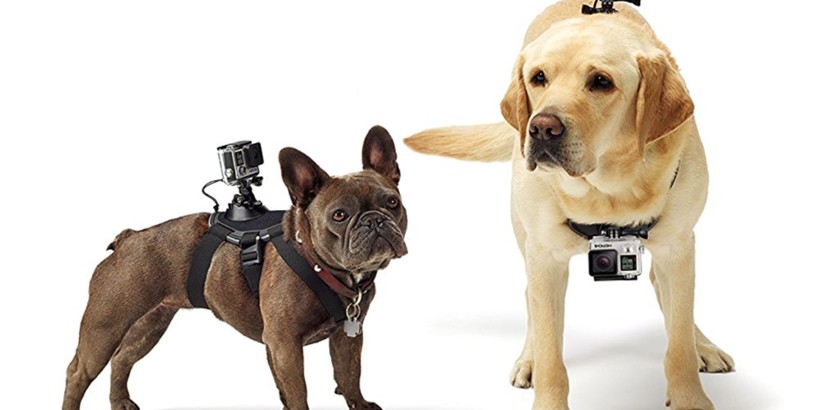 Fetch is a GoPro harness designed for your dog. It allows your GoPro camera to be mounted on the back or on the chest of your dog so you can take the most spectacular shots from the point of view of your pet.
The "Fetch" harness is adjustable so it fits all breeds from small to large. (15 to 120 lbs).
2. Petnet SmartFeeder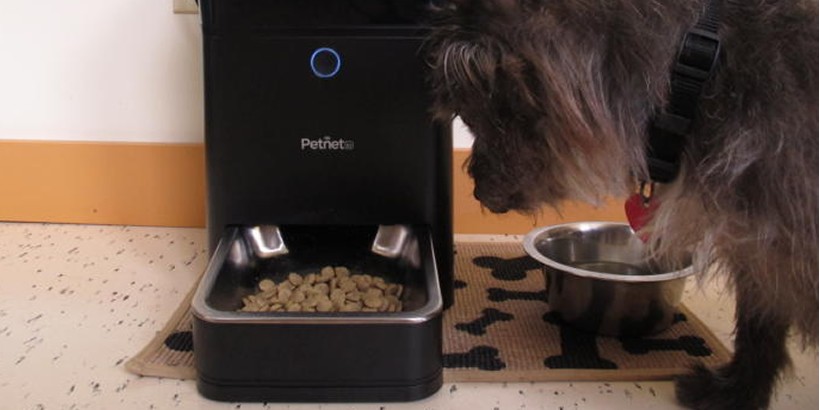 The name says it all, the Petnet gear is designed to help you feed your dog or cat remotely through your iOS or Android device.
Petnet SmartFeeder has a hopper capacity between 5-7 lbs and a backup battery that runs for 7 hours. It will automatically chunk each meal into dispersers 1/16 – 11/2 cups.
The feeder is also equipped with a level display that lets you know when you have to add more food or if the dispenser is jammed.
3. Litter Robot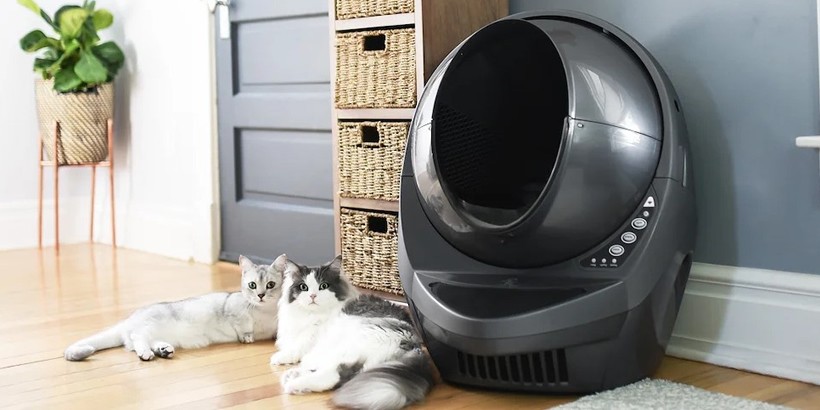 This smart device will automatically clean your cat's litter box. It uses a sensor to detect whenever your cat goes in and does "its thing" and soon after that, it will start the process of getting rid of the "unwanted" materials.
The process will take about 2 minutes and the result will be a bagged for transport. The Litter Robot has a futuristic and ergonomic aspect and can also detect if your cat goes inside the litter box
4. Furbo Dog Camera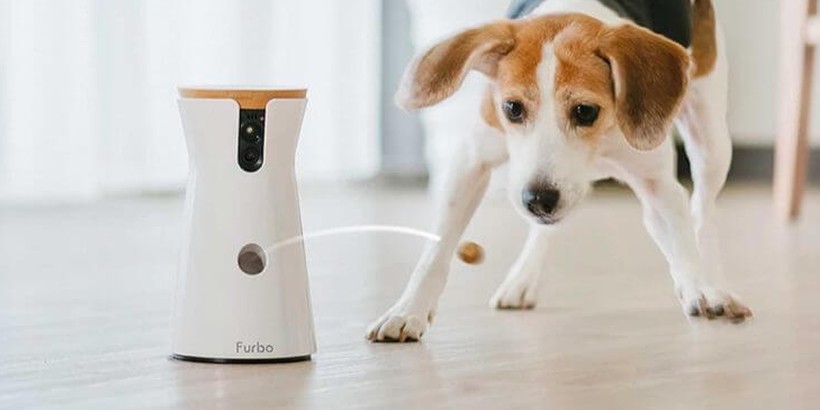 The Furbo Dog camera is not just a surveillance dog monitor for when you are not around. In fact, this small device can offer treats to your favorite pet and enable two-way audio (hear the dog and speak to it).
The device is small and can easily be camouflaged within your home. Furbo is based on 5000+ vets and professional dog trainer's feedback. Furbo includes a "barking alert" notification for your mobile device and color signals to get your dog's attention.
Furbo claims over 500 dog owners saved their pets thanks to the "barking alert".
5. Whistle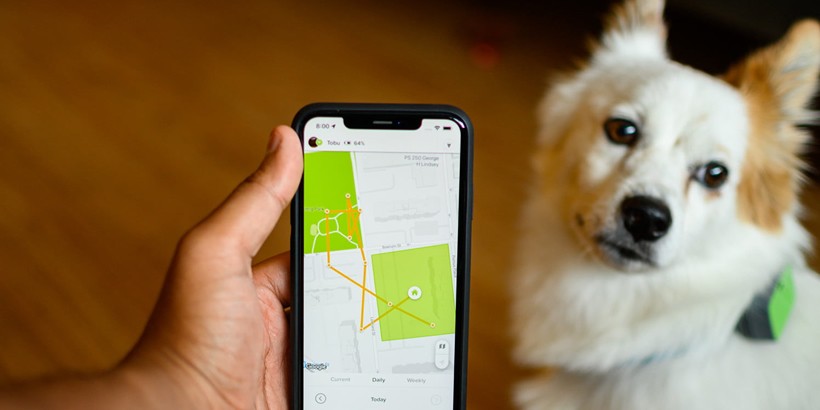 Whistle is a smart tracking device and activity tracker for your dog. This small device can be attached to your dog's collar and disappear under its fur. The Whistle 3 works with any mobile platform and allows you to set a notification for whenever your pet leaves the defined location.
6. PetSafe Smart Door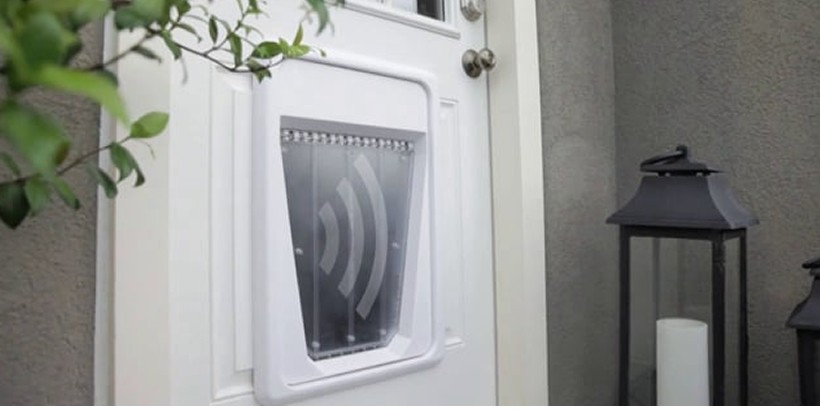 PetSafe is a popular smart device manufacturer for pets. They developed a series of smart feeders, smart harnesses and even auto-cleaning litter boxes.
The Smart Door offers an electronic approach that allows your pet the freedom it deserves. Unlike classical pet doors, the PetSafe door will keep unwanted animals from entering your home.
The system uses a smart "key" which is attached to your pet's collar. Whenever the door senses your pet getting close, it opens the door.
7. iFetch Interactive Ball Launcher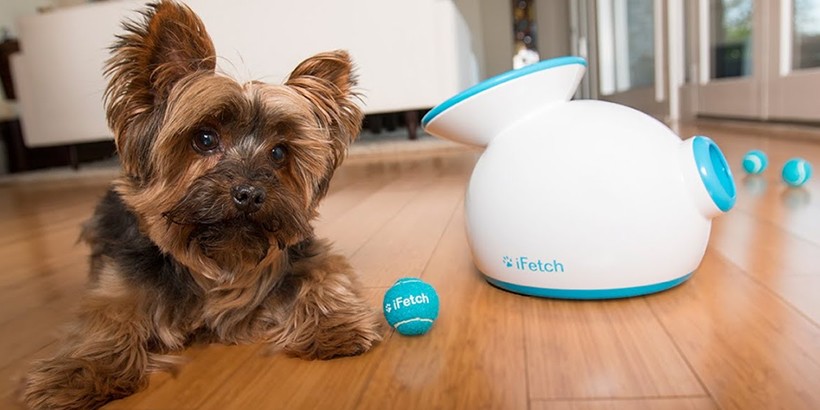 iFetch is the smart tool that will keep you dog busy the whole day and then some. This little device will throw a ball whenever it is "fed" one.
The system includes 3 miniature tennis balls – 1.6″ in diameter and an AC adapter or 6 cell batteries to power the unit.
8. EyeVac Pet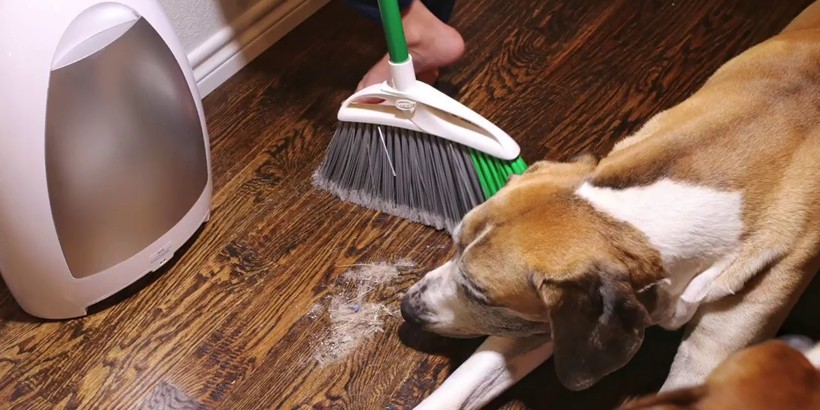 This is a touchless stationary vacuum that will ensure no pet hair or dust is around your home. It includes a bagless storage and automatic sensors.
The EyeVac dual filter will remove any molecule of dirt or dust, offering a clean air to breath every time.
9. WÜF – Smart Dog Collar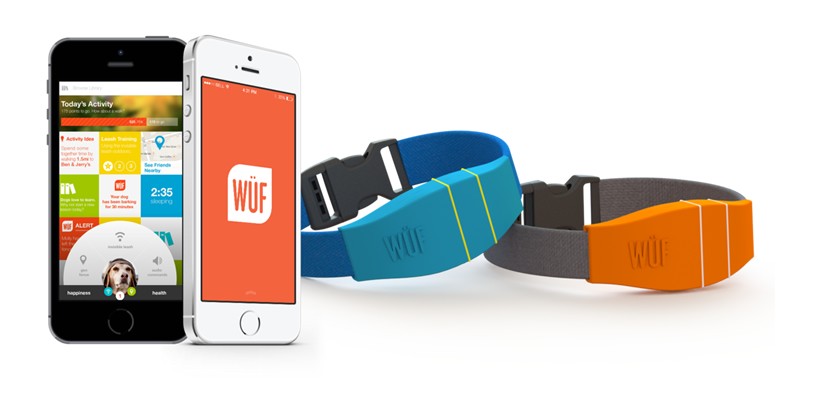 WÜF is a smart dog collar designed to keep your dog safe whenever you are away. It includes two-way communication, GPS tracking and "invisible leash".
The collar is rugged and waterproof actively monitoring your pet. WUF also includes alerts and notifications for whenever you dog leaves the defined perimeter.
10. AquaPaw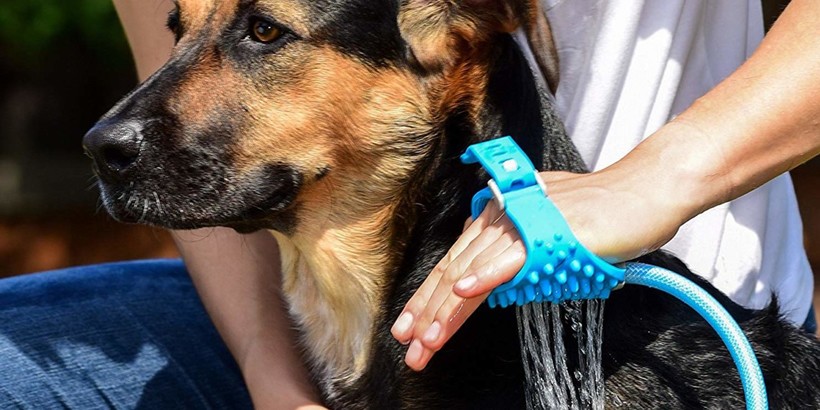 Aquapaw is the ultimate pet bathing tool. It is no secret that dogs hate baths and whenever they get close to a bath, a mess is unavoidable.
The AquaPaw solves this issue thanks to an ergonomic one-size-fits-all design that straps to your hand like a petting glove.
This so called "glove" will start spraying water while you pet your dog.