Not long ago we talked about the difference between ZigBee, Z-Wave and WiFi. While these 3 are among the most popular solutions, these are not the only ones used in the home automation industry.
Today we are going to talk about the other less popular option, but sometimes more effective solutions, depending on the device requirements and user preferences.
What is a Smart Home Protocol?
A smart protocol is basically a system of rules that allow two or more smart devices to communicate with each other or with a central command system. Basically, the protocol enables devices to talk to each other.
Like everything in the smart home industry, the protocols differ from each other as well. Today we try to make light in this sector by explaining the most popular protocols in plain English.
1. Bluetooth Low Energy (BLE)
Bluetooth Low Energy (BLE), also knows formerly as Bluetooth Smart is a wireless protocol preferred mostly by fitness devices and wearables, beacons, healthcare products and even entertainment devices.
Unlike the "classic" Bluetooth connectivity, BLE offers considerably lower energy consumption and it can be used on larger projects thanks to its more reliable connectivity capabilities.
In terms of length, BLE is compared to classical Bluetooth, offering the same length spread because both use the same 2.4 GHz radio frequency.
2. The Thread Protocol
Thread is an open-standard with IPv6 low-power protocol designed for IoT uses. The technology is available for free use, however the company that implements it needs to be an approved member in the Thread Group and adhere to the policies imposed by Thread.
Thread Group is a consortium which includes companies like Yale Locks, Samsung, ARM Holdings and Google Nest.
Thread uses the IEEE 802.15.4 standard protocol operating on the 2.4 GHz radio frequency. It is also equipped with secure connectivity using the AES encryption.
3. DotDot
Dotdot is a universal protocol and project brought to life by the Connectivity Standards Alliance – CSA (formerly know as Zigbee Alliance), the open, global and non-profit organization which also created the Zigbee protocol.
Dotdot uses common, IP-friendly protocol specifications designed by the Internet Engineering Task Force (IETF). Some of these protocols include (CoAP – Constrained Application Protocol and CBOR – Concise Binary Object Representation)
4. Matter
Matter is a proprietary, free to use home automation connectivity standard released in December 2019. It was designed to improve the interoperability among IoT devices from different providers.
It is a collaborative effort from Samsung, Amazon, Google, Apple, Comcast and the Connectivity Standards Alliance – CSA (formerly Zigbee Alliance). It started with the project named "Project Connected Home over IP" in which the main goal is to simplify the development for smart home products and increasing the compatibility between devices.
Matter is expected to hit the market in the Q3 2022 because the developers are still improving the SDK.
We expect that some of the first devices to use this protocol will be the Google Smart Assistant, Amazon Alexa or the Apple HomePod.
5. KNX
KNX is an open standard designed for commercial and residential automation systems in Europe. The KNX protocol is used for HVAC systems, security systems, smart lighting communication and even AV or displays.
KNX is actually an evolution of three earlier standards (EHS – European Home Systems Protocol, European Installation Bus) and BatiBUS.
Need Help With Your Smart Home?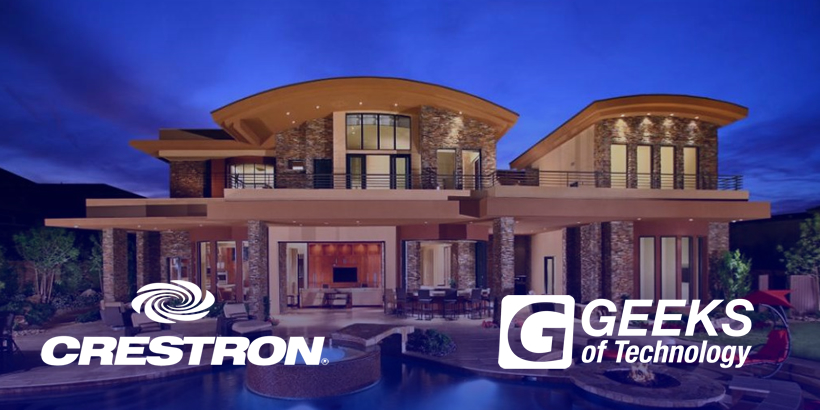 Don't worry, we are here for you! GeeksFL is an expert integrator from Miami, Florida offering advanced customization and system integration. We are here to offer detailed consultation services and cutting-edge installation with a white-glove approach.
Talk to our consultants at (954) 251-0600 or get started using this form.