WiFi, Zigbee and Z-Wave are the most widely used wireless connectivity protocols in the world. They are used by almost every device in our smart home yet the average consumer knows so little about each of them.
In today's article we're going to explain what each protocol represents in plain English and help you choose the one that fits your needs.
What is Z-Wave?
Z-Wave is a low-energy radio-wave / wireless communication protocol designed to help appliances in your home communicate easily. Is a top choice communication protocol for home automation alongside ZigBee and Wi-Fi.
Z-Wave is a proprietary technology designed by Zensys, a Danish company back in 2001.
What is ZigBee?
Just like Z-Wave, ZigBee is a low-power communication protocol designed to support home automation installations. Unlike Z-Wave however, ZigBee is used to create small-range mesh networks and isn't owned by a corporation (it is free to be used by any device manufacturer).
ZigBee is used most frequently on battery-powered devices such as temperature sensors, thermostats, digital assistants or smart locks.
What is Wi-Fi?
Wi-Fi is a family of wireless network protocols commonly used for local area networking, for enabling internet access to a wide range of devices. Wi-Fi is not an abbreviation nor a set of initials, it is a trademark name given by the non-profit organization called Wi-Fi Alliance.
Since 2018 over 2.97 billion devices were using Wi-Fi as a protocol each year. Wi-Fi is most commonly used on personal computers, tablets, smart TVs, cars, printers and even light bulbs.
WiFi, Z-Wave and Zigbee – Similarities and Differences
All protocols are wireless
For starters, you should know that all three connectivity protocols are wireless and powered by radio communication.
ZigBee and Z-Wave are Both Mesh Networks
Not all Protocols Are Equal
Unlike Z-Wave, ZigBee stands out by being an open protocol which means nobody owns it. Z-Wave on the other hand is a proprietary technology. This means that products using it will be a bit more expensive because the manufacturer has to pay a license to use the protocol on their product.
ZigBee Offers More Flexibility
Z-Wave imposes some limits like: 4 maximum hops between the controller and the destination device and a max number of network devices up to 232.
ZigBee on the other hand doesn't impose a hop limit and you could theoretically connect up to 65000 devices.
Z-Wave Offers Better Range
While both ZigBee and Z-Wave help you create mesh networks between different devices in your smart home, you must know that Z-Wave is superior in terms of range.
ZigBee offers a maximum range of 60 feet while Z-Wave goes to as far as 550 feet apart from devices.
ZigBee and Z-Wave Use Way Less Power Than WiFi
In terms of power use, ZigBee and Z-Wave use just a tiny fraction of the power used by a WiFi connection. This is one of the main reasons why many smart home manufacturers choose one of the two technologies instead of WiFi.
In fact, some ZigBee or Z-Wave devices can run on a single small battery for years.
Security is Great on All 3 Communication Protocols
All three protocols (WiFi, ZigBee and Z-Wave) have 128 Bit AES encryption minimum so you don't have to worry about security measures as long as the configuration is done properly.
ZigBee Doesn't Require a Physical Connection
Unlike Z-Wave ZigBee is considered a bit less secure because it doesn't require a physical button to be pressed before connecting to a device. However, this is something you don't have to worry about if the configuration is done by an expert.
Which One is Better?
All three protocols are reliable and each one of them serves better a different sector of devices.
If energy consumption is of concern, then you'd better opt-in for Z-Wave or ZigBee.
If congestion is an issue, Z-Wave is the best option because it runs a non-popular frequency of 908.42 MHz.
If you require a wireless protocol that offers a better range, then Z-Wave is the way to go.
If you need a solution that supports less hops and more devices, then ZigBee is your best choice.
ZigBee is also the more popular wireless protocol since it is open and not owned by a corporation.
Z-Wave is considered a more secure option since it is maintained by a corporation and each manufacturer goes through a more thorough inspection before a release.
Do I Really Have to Choose Just One of Them?
Short answer: No! You don't have to use one technology over the other. After all, each technology offers features that the other can't offer and one option may fit better in some situations rather than the other.
Not Sure Which One to Choose? Let Us Help!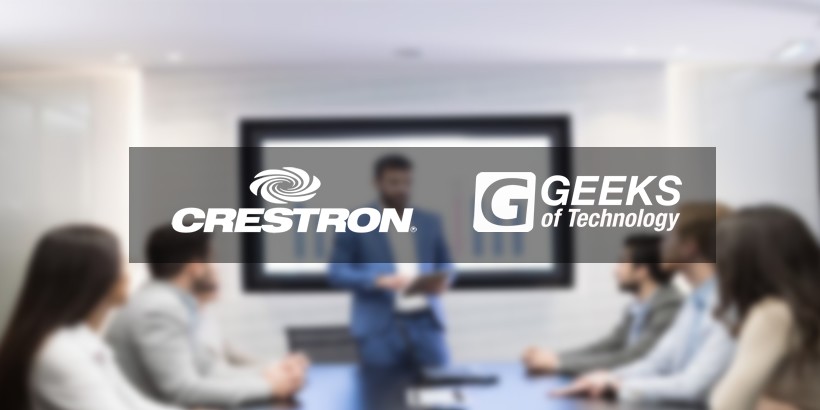 Our team of smart home integrators can help you make the proper decision in terms of connectivity, Wi-Fi installations and overall smart home configuration. Get in touch with us today at (954) 251-0600 or get started here.