Time is precious, and we're left with very few hours to do what we want every day, which is why many of us are looking for ways to cut down time. And the best way to save time while also conserving energy is to use smart devices in our homes.
This blog highlights 11 smart appliances that can help you save time in a variety of ways. From automatic plant watering systems to smart air lighting systems, these appliances can take care of a lot of your household chores on their own! So let's dive right in:
11 Smart Appliances That Help You Save Time
Smart Thermostats
Thermostats are a vital part of any home, and smart thermostats are no different. These devices help you save energy by changing the temperature according to your preferences. You can also control settings like heating and ventilation from the app.
Additionally, they have sensors that automatically detect when someone is not home and turn off the heating/cooling system accordingly, ensuring your appliances don't waste energy.
Apart from helping you automate routine tasks, smart thermostats can be used in conjunction with other smart devices in your home for even more convenience and automation- saving both time and money.
Suggestion: Crestron Horizon Thermostat
Automatic Plant Watering System:
Another time-saving device is an automatic plant watering system. These systems use sensors to detect when plants need water, dispensing the right amount of irrigation using a water pump.
This saves you time by automatically watering your plants without worrying about it – making sure they stay healthy all year round!
Smart Vacuum Cleaners:
A smart vacuum cleaner is an awesome device that can help you clean your home in a fraction of the time. You simply connect the vacuum to your wifi and it starts sweeping!
The robotic-looking smart vacuum cleaner will automatically navigate the way using infrared lasers, which it where to suck up all the dirt – saving you time and energy!
Smart Doorbells
Smart doorbells are a great way to keep tabs on what's happening outside your home and who is visiting. They're connected to the internet, so you can check in on them anytime from anywhere.
Some also have facial recognition features that let you identify anyone who has been at the house recently – including you! In addition, smart doorbells often record a brief video clip when the bell is rung so you can see who was there.
This footage can be important if you miss a bell when a friend or neighbor visits or if someone tries to break into your home without being noticed.
Suggestion: Crestron 2N Video Intercom
Smart Home Assistants
There's a reason smart home assistants like Alexa are so popular- they're awesome and make your life A LOT easier! By connecting them to the internet and using voice commands, you can automate your tasks in the home. You can ask the assistant to open or close lights, fans, TV, air conditioning, make calls or even mount/unmount security systems.
You can also ask these appliances questions that would otherwise require research on google research and combing through articles like this one on 'Smart Devices to Save Time' and more!
Plus, with smart assistant technology getting better by the day, there's always something new to explore.
Smart Leak Technology
If you're anything like most homeowners, leaks are a common problem that can take away hours or even days of your time. Not to mention, the repairs can be quite costly if there's a major leak.
Thankfully, there is now a smart leak monitoring device that attaches to your pipes and uses ultrasonic technology to detect any possible leaks in the system. Doing so can avoid having to wait for a plumber or making expensive repairs later on.
Smart Smoke Detectors
If you're anything like most people, the thought of a home fire is terrifying. A home fire will cause a lot of damage and loss of property, but it can also be deadly for you or your family. Luckily, smart smoke detectors can help you save time and avoid any potential danger.
By using these devices, you'll be alerted in case of a fire, even before anyone starts to smell something burning. This will ensure you storm through the door without wasting a single minute; in life and death situations, every second counts.
Smart Security Solutions
Smart home security systems are a great way to keep your home secure whether you're inside or not. You can leverage smart, biometric locks to go keyless to save time struggling with the keys.
Plus, you can leverage IP cameras to view your home from anywhere in the world and not wait for your friends or neighbors to check in and report back.
These systems also have sensors that detect activity inside or within the premises of home. This way, you will get instant alerts if there is a security system problem.
Suggestion: Crestron Home Access
Smart Windows and Shades
When it comes to keeping a home smart and comfortable, there are no shortcuts – apart from using smart devices! These include smart windows and shades that adjust according to the sunlight outside or darkness inside, and blinds that open and close automatically to maintain circadian rhythm.
Suggestion: Careston Automated Shades
Smart Lighting
There is a myriad of reasons to use smart lights in your home. Not only can you control them with a simple app or device, but they also save you time, energy, and money by automatically turning on and off lights based on the areas not in use. You can customize your home's lighting to match your personal preferences.
You can even use these lights to set different moods ranging from dim romantic environment to RBG party lights.
Suggestion: Crestron Home Lighting
Smart Energy Monitor
A smart energy monitor is a great way to save money on your monthly electricity bill. Not only can you get immediate alerts when your appliances reach their energy threshold, but you can also set up schedules for devices to turn off at specific times of the day.
This eliminates the need to ask the energy company to send you a usage report or having to manually check how many units have been consumed by going outside and looking at electric meters.
Parting Thoughts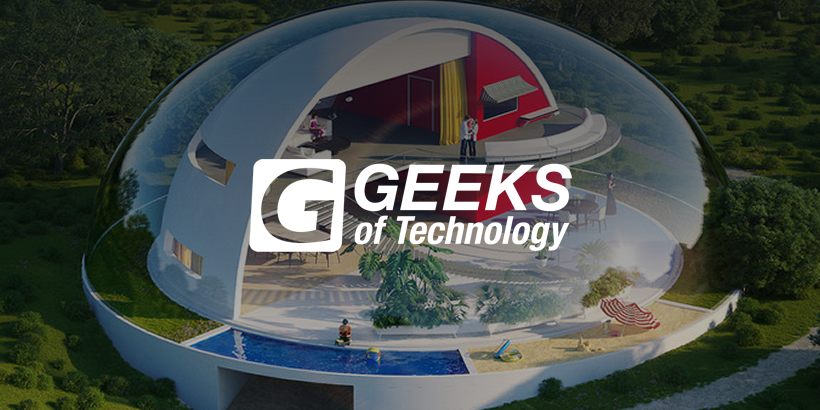 Using smart devices and appliances in your home is one of the best ways to keep an eye on everything going on and make life easier for you.
By using a few simple devices, you can control your heating and cooling systems, lights, security system – even your electricity bill! Check out some other ways you can reduce your electricity bill and save money with a smart home or get in touch with our experts to find out more ways to save time and energy.