Let's face it, meetings in the last year have become a mess for everybody. It is quite difficult to keep people engaged for long presentations or showcases and that is especially true if the quality of the video and sound lack quality standards.
While Zoom and Microsoft Teams gain more popularity during the pandemic, it is not uncommon to see that many meetings fail to provide the optimal balance between sound, connectivity and video.
After all, the main goal here is to reduce the "digital distance" and build a meeting that helps participants feel they are in the same room.
As a means to fight with this issue, here at GeeksFL we propose a solution: the Crestron Mercury.
Mercury is a top alternative for Logitech ConferenceCam Connect, the HuddleCam HD 3X or the Sennheiser TeamConnect.
Here are top reasons why Crestron Mercury stands out in the crowd.
1. It Works with All Web Collaboration Apps
The greatest thing about Mercury is that it works with all popular meeting and conferencing solutions out there. You can use Mercury with Skype for Business, Microsoft Teams, GoToMeeting, Cisco WebEx, Amazon Chime, Google Hangouts, Zoom, Slack and many more.
This means you can easily build world-wide collaborations using different presentation software without worrying about compatibility issues.
2. It Offers an Outstanding Audio and Video Performance
Based on the room size and requirements of your team, you can opt-in for one of the four Crestron Mercury solutions.
CCS-UC-1 W/PS – Audio Conferencing for Small Rooms
CCS-UC-1-AV W/PS – Audio Only Solution for Small to Medium-Sized Rooms
CCS-UC-1-AV-PLUS – Includes Wide-Angle HD Camera (great for medium-sized rooms)
CCS-UC-X KIT – Includes Intelligent Wide-Angle HD Camera (great for large rooms)
Besides this, Mercury is brilliant in terms of microphone quality and speaker distribution. The microphone is a precision engineered microphone and the speakers delivers an evenly distributed soundwave within the room so you'll feel like the person speaking is besides you.
The Mercury also has 4 built-in microphones and high-powered speakers with 360 degree coverage to fill the room with sound.
Besides that, you can easily connect to the conferencing phone or use your own mobile phone via Bluetooth connection for calls.
3. Out of This World Connectivity
Mercury includes a large list of features, but among the ones that stand out the most we have the Built-in AirMedia which is the best connectivity solution for wireless presentations.
Mercury can easily be connected using Bluetooth Pairing and HDMI / USB connection as well. It is also worth mentioning that Mercury includes not 1, but 2 LAN ports.
4. Highly Scalable
Thanks to Crestron XiO Cloud™ IoT-based service now you can deploy and monitor an unlimited number of Crestron Consoles without having to worry about the installation and the initial configuration process. Besides that, you can now monitor consoles remotely and change their settings from anywhere in the world.
5. Room Scheduling
Another thing that makes Crestron Mercury® stand out is the possibility to sync it with your company scheduling applications such as Microsoft Exchange ® or Crestron Fusion®. You can also update meeting times and availabilities directly from the device.
On top of these 5 reasons to choose Crestron Mercury, we also enjoy the following:
The ability to show the video on top of the presentation
The option to share presentations from tablets, phones or laptops
Easy to deploy and monitor thanks to XiO and the "one-cable-to-table" solution
Need more info?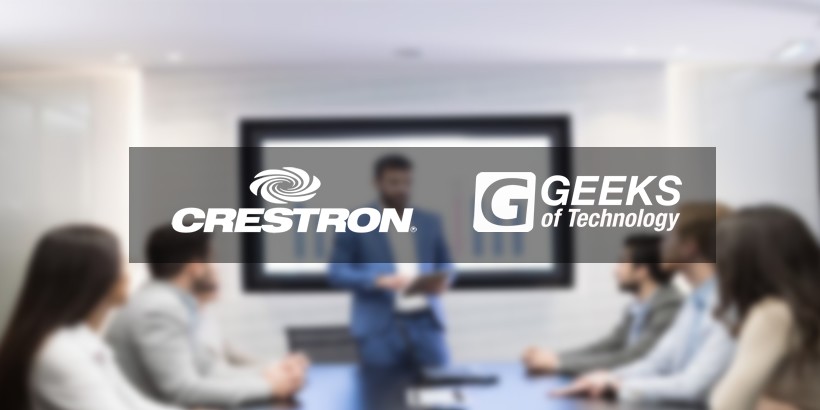 Our team of expert commercial integrators is here for you. With over 15 years of experience in room solutions and communication installations.
We're here to help you make the right choice for you and your business. Click here to get started or give us a call today at: (954) 251-0600