One of the most frequent questions we get from our customers goes like this: "Is a home theater really worth it?".
Well, we are going to find this out in today's article.
Keep in mind that at GeeksFL we've installed home theaters for over a decade and we've seen pretty much every variation of this environment.
Today we'll share with you some of the top reasons why people are very satisfied with a home theater.
1. They Come in the Style You Need
No matter if you want a vintage looking home theater or a futurist one, you should know that we always partner up with the best architects and interior designers specialized in home theater installations.
We've built theaters that look like they come from Star Trek and we also created ones that underline the roman style that meets future tech.
What we try to say is that you don't have to limit your imagination and go as wild as you wish with the configuration and theme.
2. You Get a Much Better Experience You'd Get from a Classic Theater
Besides not having to leave your home, a home theater can offer a large suite of benefits. One of them is the privilege of having the best seats in the place every single time.
This is important for both audio and visual experiences and the comfort of being in charge of what you watch goes beyond everything else.
3. You've Got the Remote Controller in Your Hands
One thing that goes above all the other benefits in this list is definitely the remote controller access. This gives you full control over the entire cinematic experience.
Besides, you choose when to view something or even record events for later moments. You can connect your home theater setup to your Apple TV, Netflix, HBO Max, Hulu, Disney+ or whatever streaming service you may think off.
4. Enjoy an Immersive Experience Every Time
Unlike going to a classic theater, when you have your own you always benefit from the best seats in the house. This translates into an amazing audio and video experience that makes you feel you are in the middle of the action.
Whether we talk about sports, movies or gaming, the home theater experience can't be compared with anything else.
5. Built Based on Your Specifications and Requirements
Even though people see a home theater as a setup that only includes a display and some seats, the truth is that things go way deeper than this. In fact, one of the simplest setups requires a dedicated rack, a home theater receiver or preamp / amp combo and a loudspeaker configuration that can surround the environment of your choice.
Also, quite important is the choice of the subwoofer and the proper screen size which adds life to the whole setup.
For the display, you can go with a motorized solution, a 4k to 8k display of your choice while the lighting and décor can go to unlimited configuration options.
6. Enjoy a Top Cinematic Experience Alongside Your Family
At the end of the day, the movies are the ones that bring the whole family together in a fun way filled with popcorn, your favorite beverages and a cozy chair that gets customized according to your needs.
You can even go a step further and sprinkle the décor with a skylight shade or a magical 3D star / constellation design on your ceiling.
7. The Sound Goes as Wild as You Wish, But You Don't Have to See It
We are very proud to work with Sonance, the best professional camouflage loudspeaker manufacturer in the US. Their surround sound systems are designed specially to bring out the best in every entertainment setup.
The subwoofers and loudspeakers can be included in-wall or in-ceiling or a cabinet so that you'll feel the powerful sound but won't have to see wires or loudspeakers in your home theater.
8. It Adds Value to Your Home
It goes without saying that people are more willing to invest in smart homes nowadays than in traditional homes.
Some of the reasons why a smart home increases the value of the home are:
A much more secure home due to smart surveillance systems
A home that welcomes you to warmth due to smart thermostats
A home that is rich in entertainment experiences (Apple TV, Audio Distribution etc)
A home that makes everything much easier to control from your phone
Moreover, the home theater is one of the core pieces of the smart home setup. It goes without saying that this can easily turn into a powerful proposition value whenever you decide to sell your house.
Ready to Get Your Own Home Theater?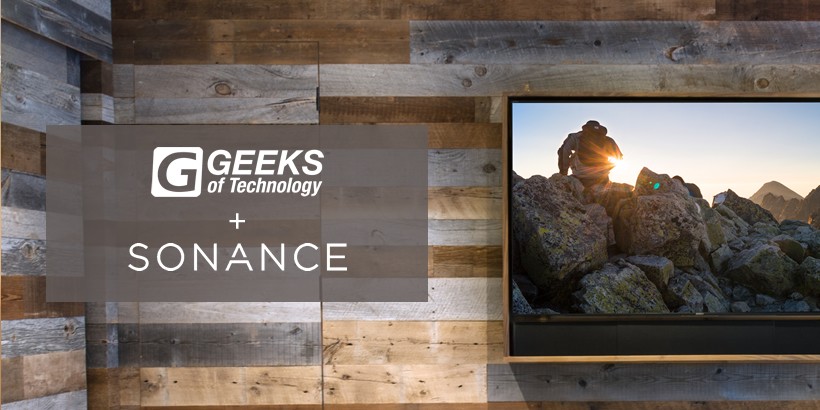 Get in touch with one of our home theater specialists today. Give us a call at (954) 251-0600 or use the "Get Started Form".