Crestron is a company with almost 50 years of active work in the home automation industry. The brand was founded by George Feldstein back in 1971 as Crestron Electronics, a small company in Rockleigh, New Jersey.
What followed was a massive expansion in both the physical and ideological plans that we are going to approach in the following lines.
Before we get started though, here's a full disclosure: we are Crestron integrators in Miami, Florida. We believe in Crestron and work with Crestron on a daily basis. However, this article is an objective overview of why Crestron really stands out in the crowd and what made us choose it in the first place.
A Brief History of Crestron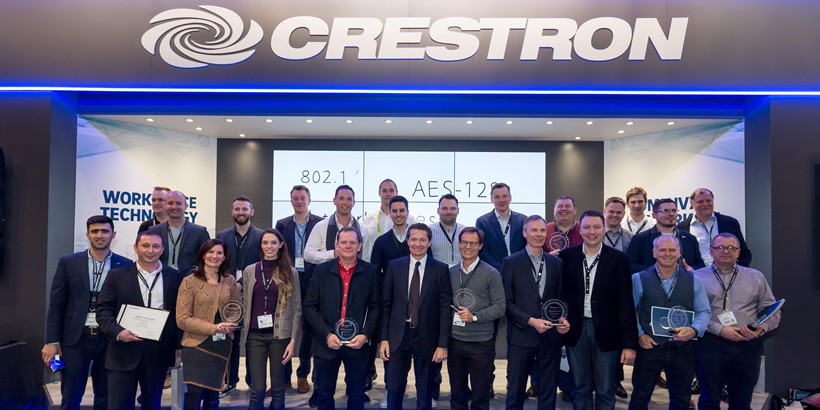 Crestron came to life thanks to George Feldstein, an American engineer and inventor who patented over 14 inventions that aided the current home automation experience. He brought to life video and audio control devices and the first HD digital touch panel.
He also contributed to creating the RF wireless control system. This in turn made the communication seamless and way smoother than before.
He's technology is now used in products like
Motorized window shades
HD touch panels & controllers
HVAC systems
Wiring frameworks for home automation
AV frameworks (audio and video distribution)
Crestron is also a proud American company with labor workers and manufacturing in US alone. Forbes says that over 15% of their employees are so devoted that they are with the company for more than a decade.
George Feldstein: "We bring in people, and we give them a profession"
This is the actual secret that made Crestron so successful with manufacturing over 1500 products, most of which are the best in the industry.
Also according to Forbes, based on sales of similar companies, Crestron is now valued at over $1 billion.
Crestron's Core Principles for Home Automation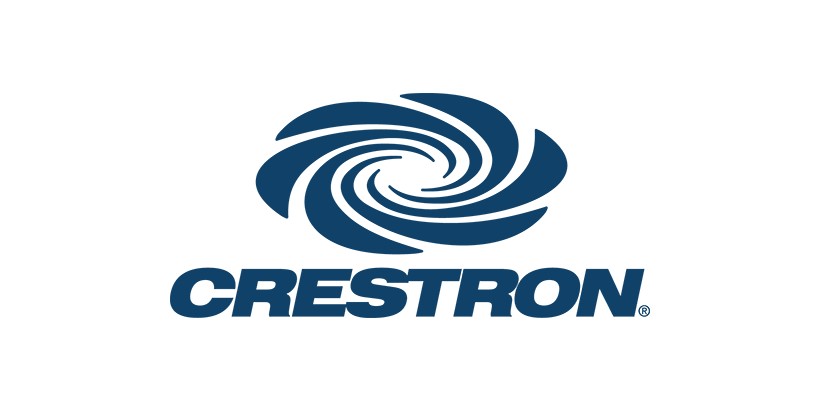 Crestron became what it is today because they always followed a set of well-defined principles to guide their work and ethics. Here's the essence:
1. Timeless Infrastructure
Crestron is a guru in the infrastructure department. They even patented some cable and connectors with their own technology. The CresNet and the CresFiber Connectors are some examples of military-grade certified wiring options.
These will ensure flawless, bidirectional communications for lighting, smart keypads, controllers, shade motors, sensors and other smart devices for at least 80 years.
The infrastructure in Crestron Systems is built to last, but also allows room for upgrades whenever a user requires it. Technology changes, but your home automation system will remain forever in the trend of the day.
2. Quality Over Quantity
With Crestron you will always get the best display, the best sound system and the top-notch security system. Their products focus on enterprise-level solutions, connecting thousands of tasks each second.
This makes it more than reliable for large, luxury home automation integrations.
3. Customization Options Always Triumph
Being able to customize every inch of a home automation system is a dream-come-true for anybody. Crestron does this from touch panel controllers to smart apps in your phone.
They even customize the materials used for their products, the fabric, the texture or the color of such products.
The Apps for instance have a User Interface (UI) that can easily be changed by the integrator to look and feel exactly as you want. In the app you'll be able to name device groups or rooms according to your preferences.
You can also set scenes that you want to happen at certain times or access them from the app whenever you need.
4. The Controller Should Always be Within Reach
Crestron goes to great lengths to implement the most comfortable solution for the user. In order to achieve that, they launched the "Universal Remote Controllers" and the "Touch Panels".
Both of them offer you the ability to control room temperature, audio distributions, video distributions, ventilation systems or cinematic experiences.
These are also quite customizable so you can easily add functions to control your garage door, turning on the mirror TV or starting the fireplace.
To go even further, the Crestron apps can be accessed from your iOS or Android device and even from your smartwatch.
5. Scalability is the Key
Unlike other home automation manufacturers out there, Crestron works quite well with multiple brands and connection types.
For instance, Crestron allows you to set up Google Assistant, Amazon Alexa or a Sonos Speaker. They always ensure that their system works with top brands and that the compatibility is flawless every time.
Crestron Awards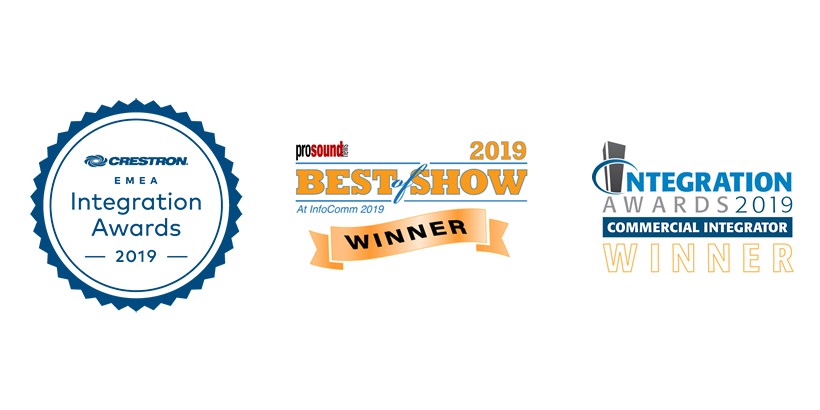 Crestron is the most awarded home automation manufacturer out there. Just in 2019 they received over 12 awards from prestigious magazines and niche authorities.
Among them, the Best of Show 2019 at InfoComm 2019, the Tech&Learning "Best of Show", the Best Commercial Integrator Winner of 2019 and the Top New Technology at CEPro Awards.
They've also been featured at the AV Technology for "Best of Show", they received the ProSound "Best of Show" and got the rAve Reader's Choice awards.
The list goes on and on, counting over a hundred important awards spanning on decades of activity.
Get Started with Crestron Today!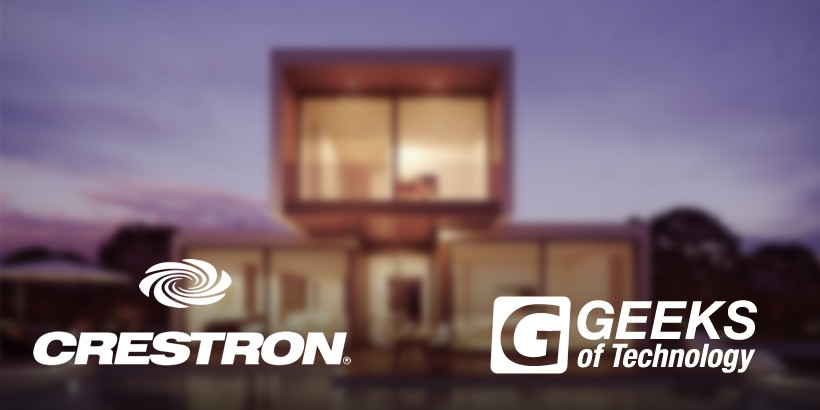 Crestron only distributes their system via integrators. At Geeks of Technology we're specialized in such installations for over a decade now.
Geeks of Technology can assist you with:
Creating a solid, upgradeable infrastructure for a smart home
Setting up custom motorized window shades and blinds
Building and implementing custom controls via touch panels, keypads or apps
Implementing distributed audio and video systems
Ensuring top-notch security for indoor and outdoor
Installing energy-efficient heating and ventilation systems
Our integrators can provide step by step guidance and support for any questions regarding Crestron products and partners. Not sure what you need? Give us a call at (954) 251-0600 and we'll help you through.