10 Brilliant Ways to Reduce Your Electrcity Bill
We are strong supporters of high-performance appliances, top-notch technologies and most importantly wise resource consumption. With that thought in mind we want to help you benefit from the greatest possible experience, but at the same time reduce your electricity bill.
This is a win-win situation and the things you have to change are quite minimal!
1. Use LED Light bulbs
As you may already know, there are 3 main types of light bulbs used throughout the world:
Incandescent light bulbs
CFL – Compact fluorescent lamp
LED – Light Emiting Diode
Just to make an idea, an LED bulb consumes on average around 10W while CFL 14W and Incandescent about 60W. Besides that, the lifespan of an LED light bulb is around 25.000 hours while the incandescent light bulb has a lifespan of about 750 to 2000 hours.
2. Leverage Natural Lights
Our favorite way to do this is to take advantage of the motorized shades automated schedule. Crestron Shading Solutions offers a large variety of textures, materials and even a color matching system.
Learn more about Crestron Shading Solutions.
3. Use Smart Sensors
Did you know you can save up to 30% electrical energy for lighting just by implementing few smart occupancy sensors? Yes, that's true and what's even more interesting is that you can pair these with HVAC devices or other appliances in your home to get even greater savings over time.
4. Choose Zigbee and Z-Wave Over WiFi
ZigBee, Z-Wave and WiFi are the main players in creating networks between smart devices. All three come with different functionalities and features.
We are not going to discuss about the flexibility and features today, but we are going to talk about electricity consumption. Out of these three ZigBee consumes the least amount of electricity while Z-Wave and WiFi consume the most.
This is due to the architecture of them, but both ZigBee and Z-Wave use a mere fraction of the electricity required by WiFi.
5. Use Smart Plugs
Did you know that smart plugs can work on a schedule and they can be controlled remotely from your smartphone? Well, this gives you a major advantage when it comes to power saving.
For starters, you can choose a smart plug like Kasa Smart Wi-Fi Plug from TP-Link which can be controlled from a smart app. The smart plug can help you set schedules for certain devices, group appliances based on functionality and even enable away mode (turns on or off at random intervals when you are away or come home).
6. Use the Right Appliance & Use Features Only When Needed
Did you know that a microwave can do in 15 minute what an oven does in over 1 hour? The crock pot is also a better alternative to the electric oven. Also suggested by Bchydro is to skip the heat-dry settings in your dishwasher when you don't need the dishes dry in the next hour.
You will be surprised of how much electricity you can save over a year period.
7. Reduce the Refrigerator Power
Sometimes people go over the board with their refrigerator settings. The colder the fridge gets, the more power it consumes.
The fact of the matter is that an optimal refrigerator setting should be at about 35 °F while the freezer should be at -0.4 °F.
8. Always Choose Energy Efficient Appliances
Every smart and non-smart electric appliance comes with a label issued by the US government. This label includes the estimated yearly operating costs in US dollars and the estimated electricity use.
Make sure to always opt for the ones that will result in smaller yearly costs if the features are according to your preferences.
Need Help?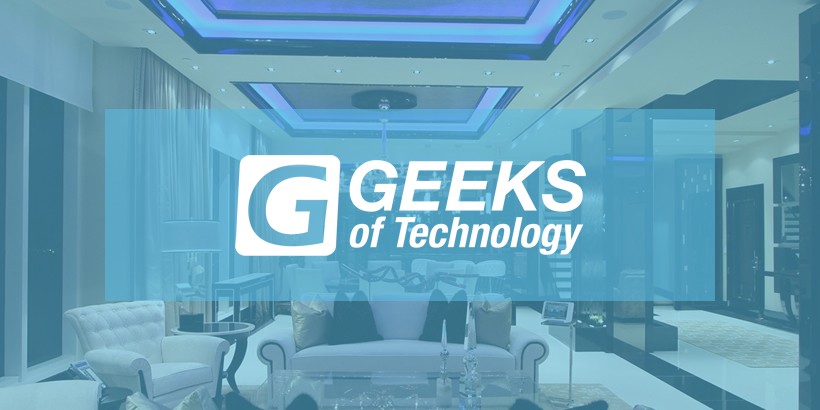 Don't worry, our expert integrators are here to talk to you about each technology in plain English alongside helping you plan each step. Get in touch with GeeksFL today at (954) 251-0600 or using the Get Started form.