Smart technology is a wonderful thing that empowers our home and makes our daily life a bit easier. If you really want to dig deep and find new technologies, then the smart can be in every device and tool that resides in your home.
Don't believe us? Here are some of the most unusual smart devices you never knew existed. Some are extremely useful…while others not so much.
You are the one who decides!
1. Smart Laundry Basket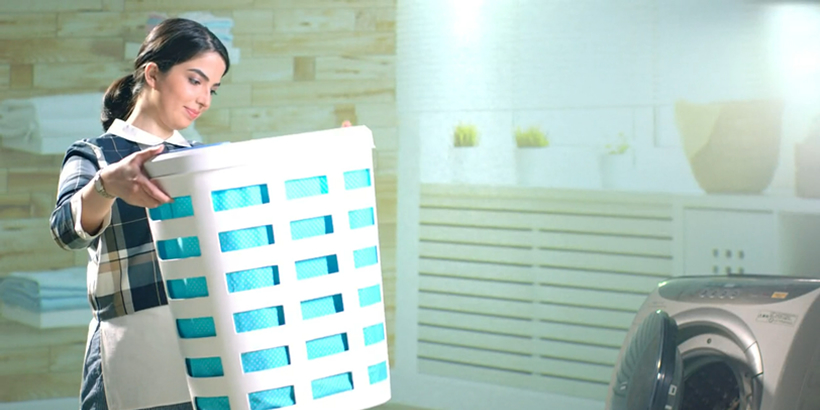 LaunderPal is the first smart laundry basket ever invented. The project started on KickStarter in 2018. The LaunderPal connects to your Wi-Fi network and can be controlled using a smartphone app.
Basically, the LaunderPal helps you organize and identify your clothes by scanning them and introducing them in a shared digital inventory.
This way, every member of your family will know what clothes they have in the laundry and which ones are not. You can take photos of the clothes and even scan their tags.
This way you can categorize clothes by the level of washing required, the type of fabric, color etc.
2. Smart Water Bottle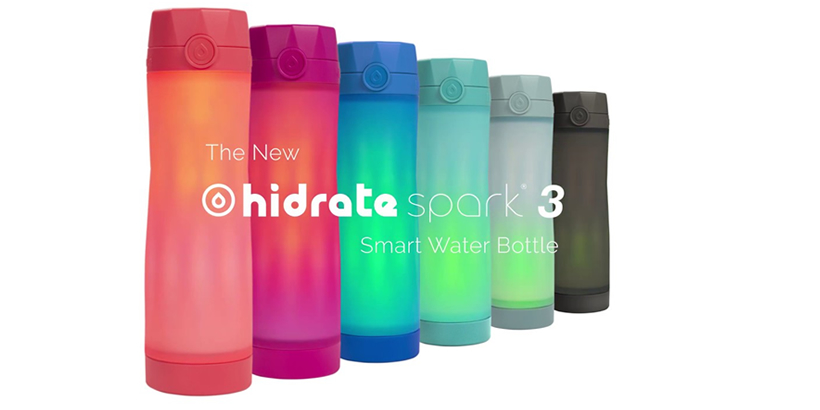 Do you need someone to tell you when to drink water and how much water to drink? Well, now you have HidrateSpark, the smart water bottle.
HidrateSpark connects to your mobile phone or smart watch and helps you keep hydrated based on your sex, height, age, activity level etc.
The bottle has a smart rechargeable sensor that's quite colorful on the bottom of the bottle. It is insulated, works with ice and covered in stainless steel.
The design is quite futuristic and you can choose from a variety of colors. Besides that, the HidrateSpark can sync with your FitBit device.
3. The Brilliant Cookie Oven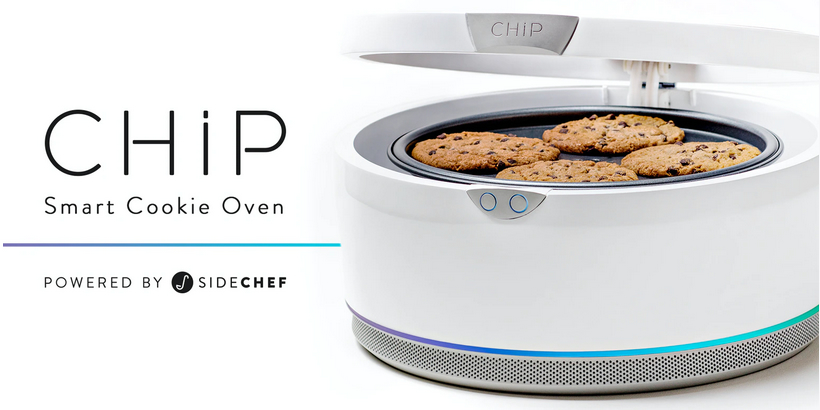 Another brilliant project that began on KickStarter is the CHiP Smart Cookie Oven. A brilliant solution to bake and enjoy fresh cookies in under 10 minutes.
CHiP is a complete automated cookie oven which can be controlled from a mobile app. All you have to do is to scan, place the dough and select what kind of cookie you want.
You can choose from a wide variety of healthy and classic cookie chips.
4. The Smart Baby Changing Pad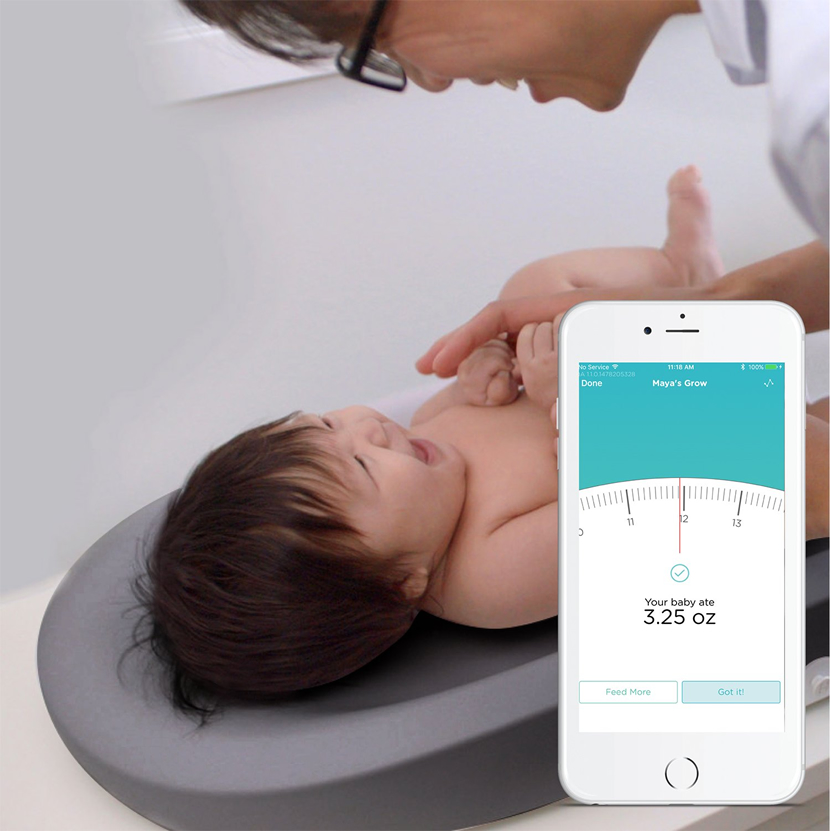 Someone had to do it sooner or later. The Hatch Smart Changing Pad is a device that helps you keep data about your baby's weight, track how much your baby is drinking at every feeding and how often you change them.
It makes it easy to track everything thanks to an app. The pad also includes a safety strap and a scale.
5. A Smart Wine Bottle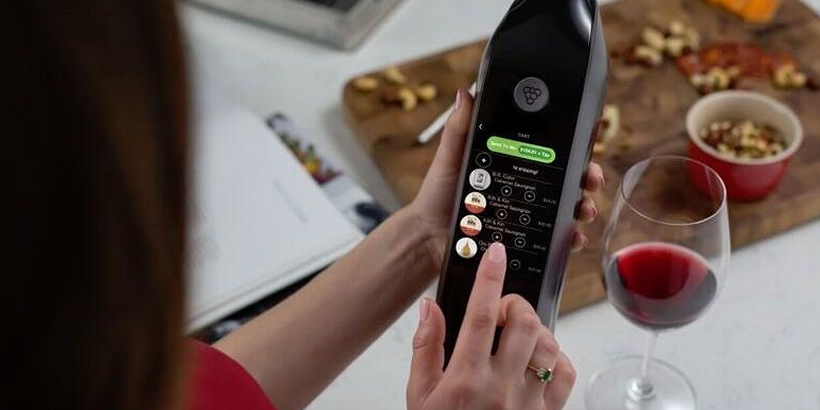 Finally, a solution that deals with wine bottles. Kuvee is the first smart wine bottle which connects to your Wi-Fi network and let's you see how many glasses of wine are left and even help you order more.
The Kuvee system acts like a bottle cover which lets you slip in a select bottle of wine. The system includes a touchscreen display which allows you to select the type of wine and the desired serving.
The patented design also helps you keep the wine fresh for up to 30 days.
6. The Smart Device for Flossing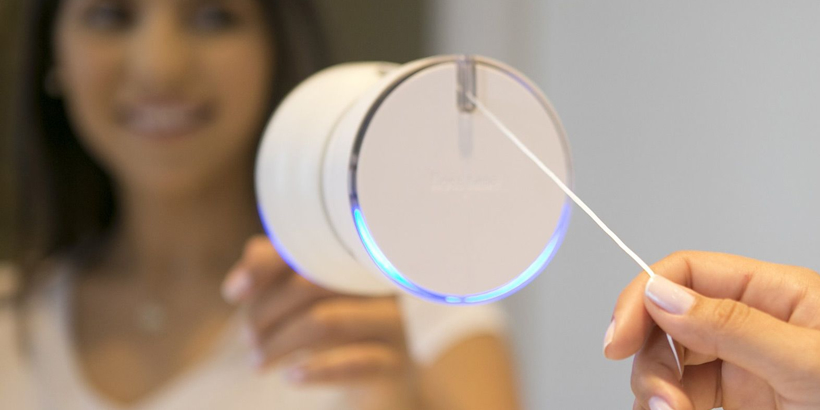 If you forget to floss and want to get in the habit of flossing, then you should know that there's a solution for that. The name of the device is Flosstime, a small smart floss dispenser which mounts on a bathroom mirror and churns 18 inches of dental floss each time you press a button.
The design is quite sharp and friendly and you can make it even more appealing to kids by ordering a cute cover.
7. Smart Mattress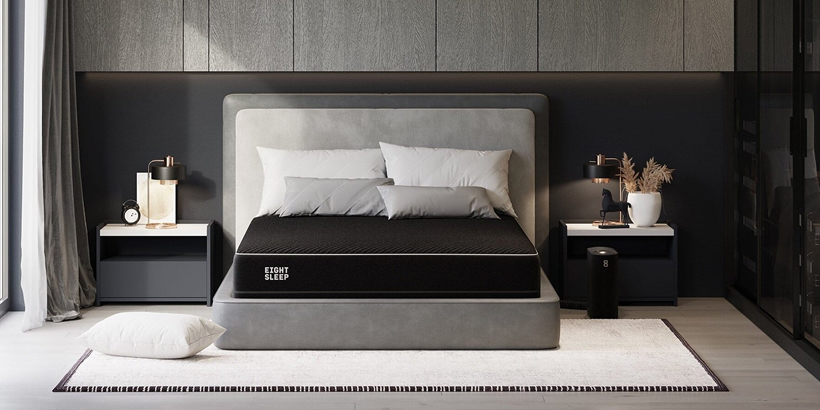 Sleep is crucial for every one of us. Unfortunately, most people don't sleep enough each night or the quality of sleep is poor.
The Eight Sleep Pod is the mattress of the future in a mission to help you get more relaxing sleep. It comes with a special cover called Active Grid which comes with a cord attached that goes to a pod with water.
This basically allows the Eight Sleep Pod to get perfect temperature control over your mattress. The hub pumps water into your mattress to either cool it down or to heat it up, based on your preferences.
The mattress also allows you to create different patterns of heating and cooling for each side of the bed.
You also have access to this from your mobile application which helps you schedule a bed time and track sleeping habits.
8. The Smart Toilet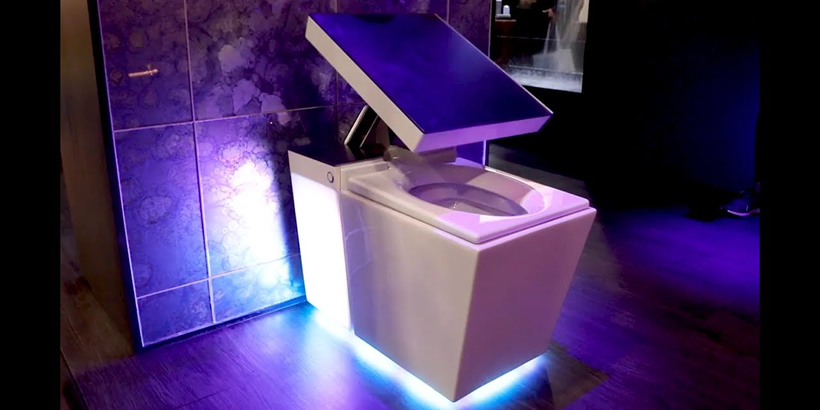 Nothing unexpected here! A smart toilet is useful for everyone. Here's the Kohler Numi 2, a futuristic smart toilet that focuses on cleaning, convenience and comfort.
The Numi toilet has a sensor which automatically opens the toilet cover and lid, it cleans the toilet even before use and has a touch panel to adjust the heating.
Numi also has a touch panel available in 12 languages, a bidet, a feet warmer and a guiding LED light.
9. Smart Hairbrush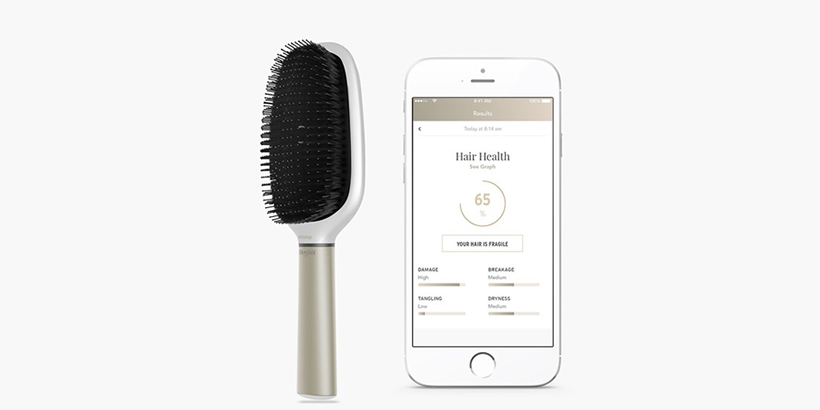 I am sure that many of you think that a smart hairbrush is a bunch of nonsense. However, the Kerastase Hair Coach begs the differ.
This small hair brush uses a microphone and a ton of sensors to determine the health of your hair and scalp. It does this by measuring the frizziness and hair manageability alongside split ends and breakages alongside the hair strands.
It connects to a mobile app and therefore enables you to track your hair brushing habit.
10. The Smart Fork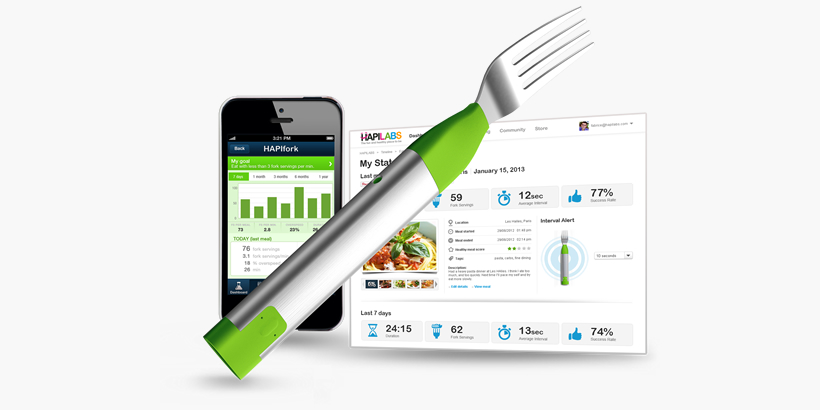 If the Flosstime device wants to get you in the habit of flossing, HapiFork tries to get you in the habit of eating slower.
HapiFork is a Bluetooth device which starts to vibrate whenever it senses that you are eating too fast. HAPIFork will track your eating habits using the mobile app and an online dashboard with the goal to keep your weight balanced.