You've finally got your QLED in place, the Netflix subscription is ready and the popcorn is on its way. However, when the movie starts you realize that something's missing: the home theater experience.
Fortunately, you don't have to install a full home theater in order to get a powerful sound experience. Enter soundbars!
These small speakers can be the right solution if you need a clean smooth installation that goes right under your TV.
Why Use a Soundbar in The First Place?
When you work on optimizing the cinematic experience, entertainment system or the media room, you always try to make the most out of your environment.
Unfortunately, TV speakers never meet the quality standards in terms of coverage, bass, power etc. Now you'll probably say why use a soundbar when you can buy a classical home system.
Yes, that is a solution but it won't match the clean, sleek design that comes with a soundbar. Instead however, you'll get a bulky mess that will ruin your favorite scenes.
Our recommendation is to always go for a home theater solution, it is indeed more expensive than a traditional system, but the sound can't be compared with anything else.
If you need a more affordable solution, with little hustle then a soundbar is the way to go.
Now, let's check out the best soundbar options available today.
1. Crestron UC Smart Soundbar
Best for conferencing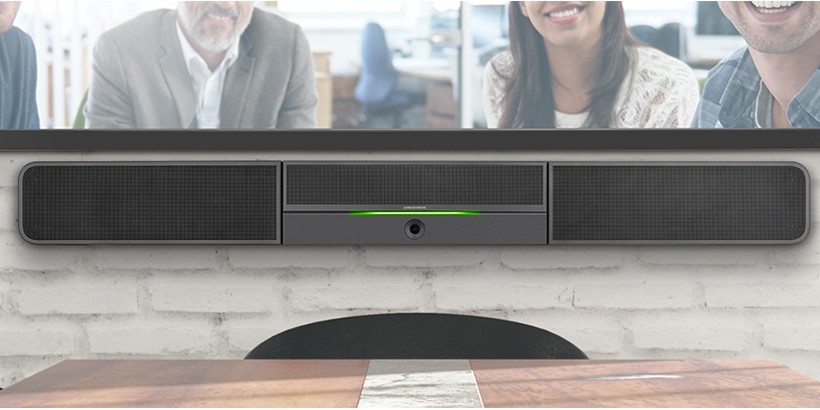 By far the most impressive soundbar in this list, the Crestron UC Smart Soundbar offers an all in one solution for entertainment, media and conferencing.
It is a beautifully designed solution which combines "Digital Signal Processing", amplification, speakers, microphone and even a 4k camera.
The UC Soundbar is a top choice for both personal and corporate use since it includes adaptive beams to pinpoint whoever is speaking, offers voice amplifications and acoustic echo cancellation. It can in your bedroom or in large conference rooms without any issue.
Besides that, the UC soundbar is highly customizable and you can also opt-in for the version without camera.
2. Sonos Arc
Best for design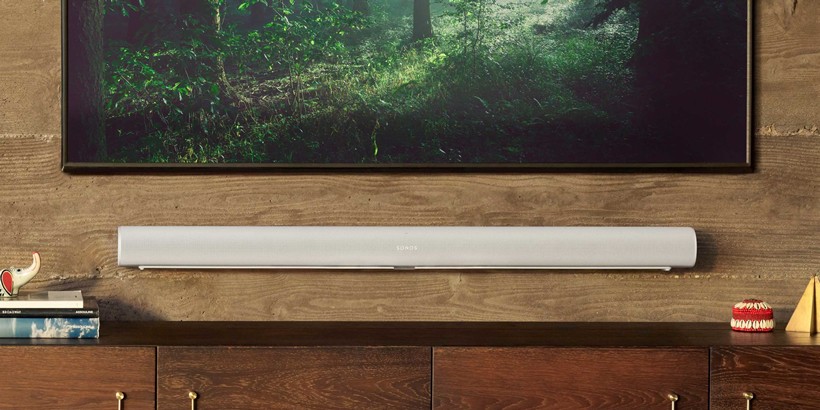 Arc is the premium solution soundbar from SONOS. The small and sleek Arc soundbar is a great home theater replacement, offering an outstanding cinematic sound enhanced by the Dolby Atmos technology.
On top of that everything is wrapped in a small, aesthetically pleasing case that "comes from the future". It works with Google Assistant, Alexa and pretty much every popular tune provider like iTunes, Spotify, SoundCloud, Amazon Music or Deezer.
3. Sennheiser AMBEO
Best for powerful sound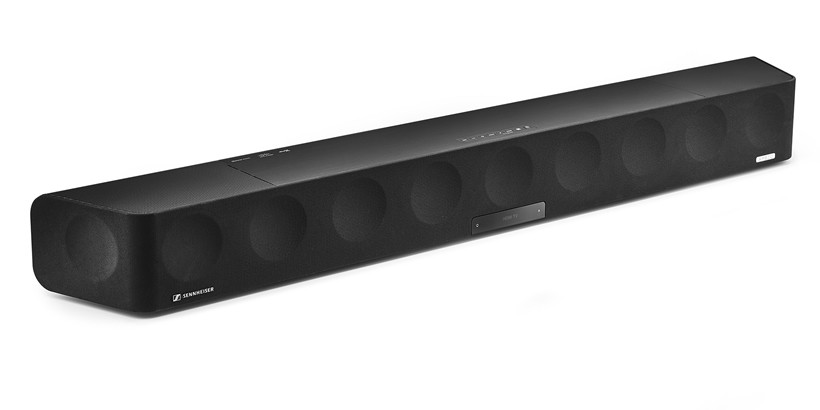 Sennheiser is a leader in the high-end sound solutions with over 70 years in the industry. AMBEO is their multi-speaker alternative for a home theater. In fact, Sennheiser AMBEO brings up an immersive 3D sound powered by 5 speakers and a longthrow woofer able to shake your house.
4. Samsung Harman Kardon HW-Q90R
Best for surround sound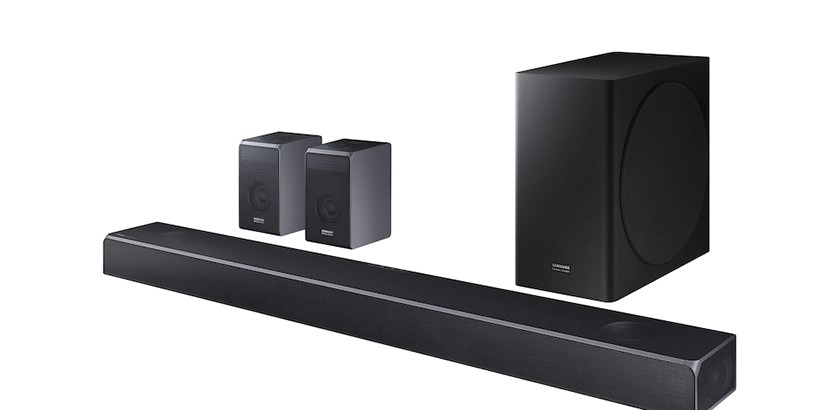 What makes Samsung's soundbar so special is the addition of two wireless rear speakers designed to build the truly immersive sound experience.
The kit offers 7.1.4 Channel Sound and the Dolby Atmos + DTS:X Sound technologies. If that these won't impress your audiophile ears, then the Adaptive Sound will (it analyses the content and delivers optimized sound with clear voices).
5. Yamaha YAS-209
Best for price per value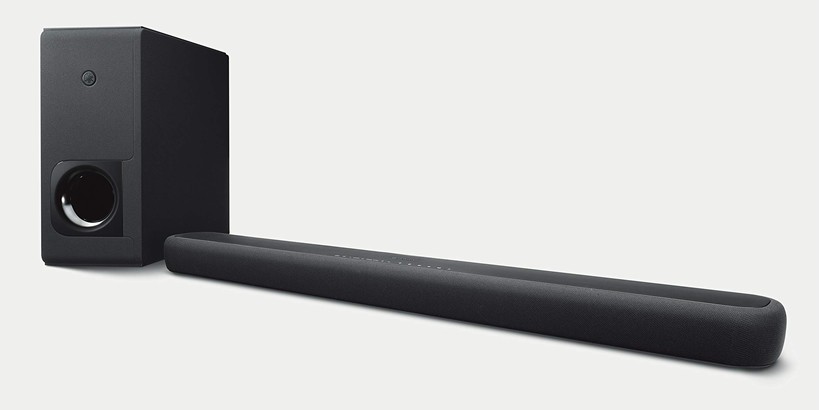 If you are looking for a powerful exceptional sounding solution, then you can't get wrong with Yamaha YAS-209. The soundbar features a DTS Virtual:X implementation and a wireless subwoofer that won't disappoint.
On top of that, the YAS-209 also includes Alexa support and a clean remote controller for every aspect of the soundbar.
Conclusion
While a soundbar is definitely not as powerful as a home theater solution, it is a worthy addition to your cinematic experience. It is also a great option for conferencing or daily entertainment.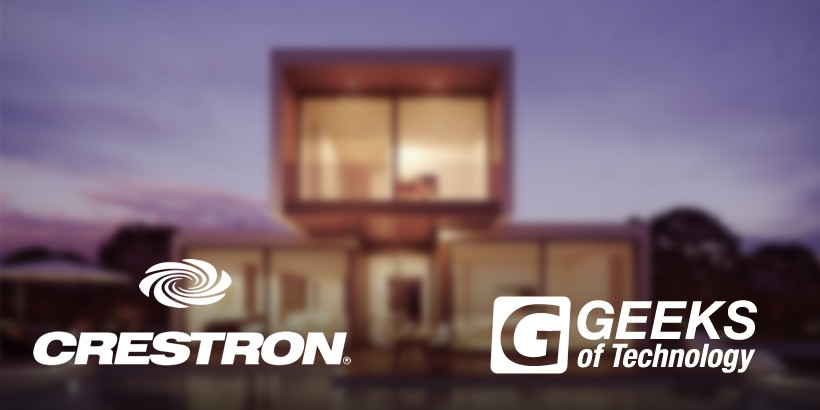 Not sure which one works best for your needs?  and find out today!