Air quality is an essential part of every smart household because it contributes to a balanced lifestyle, healthy family members, productivity and overall life quality.
HVAC goes hand in hand with the other vital systems like the support structures, electrical grid, plumbing, wiring etc.
What is HVAC?
HVAC stands for Heating, Ventilation and Air Conditioning. It is not only about each piece individually, but how each part of the system works in combination with the other in order to sustain the perfect ambience for your home.
What is Climate Control?
Think of climate control like you would think about air-conditioning and heating, but upgraded at version 2.0.
Climate control doesn't just offer more heat or coolness when you need it, but ensures that your room or entire home meets the demands you've set in the app of your phone. This, of course it's done using the properties of the HVAC system in combination with smart technology.
Why Do You Need HVAC?
1. Get Complete Control Over the Home Temperature
HVACs are built in order to maintain a consistent heating and cooling process throughout your home / office. This means there aren't going to be any unwanted temperature fluctuations during the day.
In fact, HVACs are so performant that they are used in server facilities, perfect temperature laboratories and even in marine environments.
2. Fresh Air Circulation & Air Filtration
There is no other option as powerful as the HVAC system in terms of air filtration. This is due to air filters that have a dust-spot between 35% and 80% minimal efficiency. This includes atmospheric dust and airborne particles like mold, pollen, spores or animal dander and even pesticide.
HVACs are also quite efficient when it comes to gaseous contaminants like volatile gases or substances. Hence the reason why it is preferred in laboratory environments and schools.
3. Control Your HVAC From Mobile Devices or Touch Panels
Smart HVACs go even further enabling you to take charge of their behavior from a touch panel, a smart remote controller, or using IoT and your mobile device.
4. Leverage Nature and Reduce Your Heating and Cooling Costs
We believe in green technology and do our best to maintain a low-cost / high efficiency setup whenever is possible. The HVAC does this job flawlessly by using the nature to its advantage.
5. The HVAC is Completely Silent
I don't know about you, but when I hear the AC fan it makes me go mad. Fortunately, HVAC systems are designed with silence in mind.
This is due to sound-dampening insulations designed to absorb sound waves, turning everything into a minimal quiet noise.
How is an HVAC System Different from a Usual Heating / Cooling System?
Unlike a classical heating / cooling system, the HVAC takes into account the overall building heating and cooling necessities while the classical option takes into account only one room. Besides that, you can easily configure the HVAC to use predefined configurations, or define zones using the mobile application.
The HVAC will also take into account other factors such as different heating options or more people in a room (fact that generates more heat) making air circulation more important. A situation that involved external heating or cooling option is named load (a request sent to the HVAC system).
Loads can be generated by people, weather conditions or computers & home appliances. The HVAC can identify the load location and then, by using the HVAC distribution system, the air flow gets directed accordingly.
Not Sure About HVAC?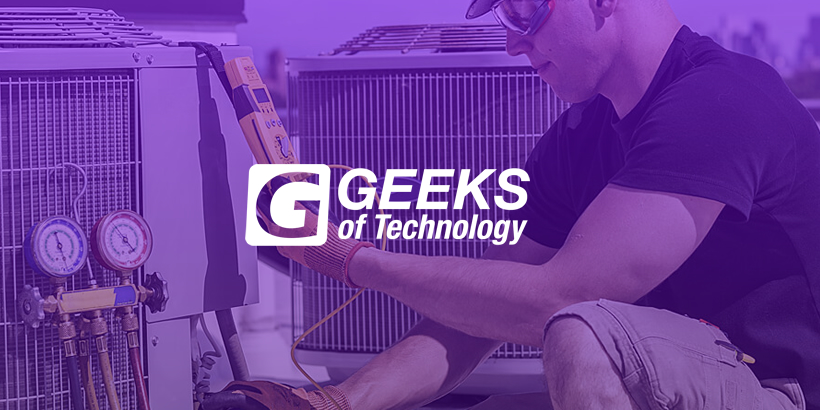 Our expert smart integrators install climate control systems and HVACs on a daily basis, offering complete support and guidance. Get in touch with one of our representatives at (954) 251-0600 or using the "Get Started" form.