Security and smart home automation go hand in hand each time. Sometimes however it is more difficult to understand why though.
I say this because when people refer to security, they usually mean heavy alarm kits, CCTV surveillance systems or datacenters where image is stored.
In this article we are going to show you some small, but meaningful tweaks that go beyond the traditional security system and make your home much safer.
1. Installing Outdoor Light Sensors / Motion Sensors
The PIR (Passive Infrared Sensors) are easy to install and quite affordable. They basically measure the infrared radiation that comes from people in the field of view and trigger an action.
This action could be turning on the lights, triggering an alarm system or sending you a notification straight to your mobile phone.
2. Mount a Video Doorbell
Just like the PIR motion sensors, a video doorbell isn't a massive investment in time or money, but it is definitely a powerful addition to your home's security.
The video doorbell can notify you when someone is at your doorstep, even without ringing the doorbell. Some doorbell cameras are so small that people don't even acknowledge them.
What's also great about video doorbells is the two-way communication. This means you can hear what people say, but you can also talk to them remotely using your phone.
3. Add Window and Door Sensors
Small wired or wireless and ultra-camouflaged. These little assets can save you from potential burglars by triggering a siren or by sending you notifications on your smartphone.
They don't require much investment, but they become priceless if they are installed in strategic places.
4. Use a Smart Lock
A smart lock is a good way to add another layer of security to your home because these can be controlled remotely. It is not uncommon for people to leave the home and wonder if they closed the door.
With a smart lock you don't have to worry about such things because you can do it while you are away. The same goes for remote access when a friend or family member needs to enter your home while you are not around.
5. Install Motorized Shades
Just like in the case of smart lighting and outdoor lighting sensors, a motorized shades setup can announce the potential burglars of your presence.
Make sure you set up a schedule for them to roll-up / down at certain times of the day so people would think that you are around while you are away.
6. Install a 360 Surveillance Camera
A 360 camera is one of the most powerful assets you can have in the battle against burglars. It helps you record, save in the cloud or view the events in real time.
It can be configured to send you notifications when some motion is detected. Besides that, it can differentiate between the human motion, animals or objects.
7. Set Smart Lighting to Notify You of Door Opening
Did you know you can set smart triggers when someone enters the door? For instance, you can make your lightbulbs turn on or flicker whenever someone enters a certain door.
8. Pause TV and Switch to Security Camera
Just like the lightbulb trigger, you can set up a custom event so whenever someone steps in the PIR sensors field of view, for instance, the TV will pause and switch to the security camera showing you real time footage.
9. Use a Security Companion
A security "companion" is a small smart device which looks like a small box. It can be placed on a shelf or on a dresser. The security box will detect and record human motion and trigger a mobile notification when someone is spotted.
It is also a great way to monitor your pets and even talk to them via a 2-way communication system.
Need a Security Expert?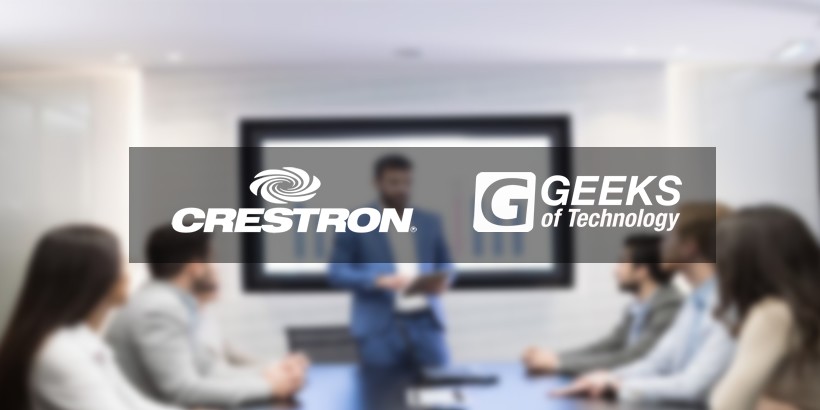 Get in touch with our team of security and surveillance geeks. They are ready to take you through each step of transforming your home into a real fortress.
Give us a call today at (954) 251-0600 or "Get Started Here".