A good night sleep can't be compared with anything else. It is one of the most important things you can do for your health and life.
Sleep is responsible for our energy level, the way we feel during the day, our mood and the way we age and develop. On short, the quality of our sleep is reflected on pretty much every activity we have on a daily basis.
Now that we have established how important sleep is, let's see what home automation and smart devices can do for a better night-time sleep.
1. The HVAC System & Climate Control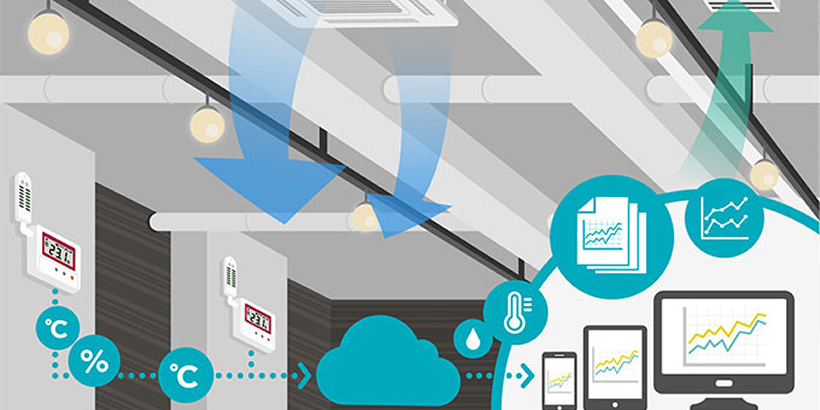 A lot about sleep has to do with maintaining the right room temperature and humidity. This is a job that revolves around the Heating, Ventilation and Air Conditioning System which builds the perfect environment for your sleep.
A good HVAC is keeping the air fresh, cleaning unwanted dust particles and even bacteria. Unlike traditional heating and ventilation, the smart HVAC is more precise when it comes to obtaining the desired "climate" for a certain part of your home.
This means that you can define multiple regions and even schedule certain conditions based on days or hours.
At GeeksFL we offer advanced climate control and custom HVAC system configuration & consultation. Get started here, or learn more!
2. Nora, the Anti-Snoring Solution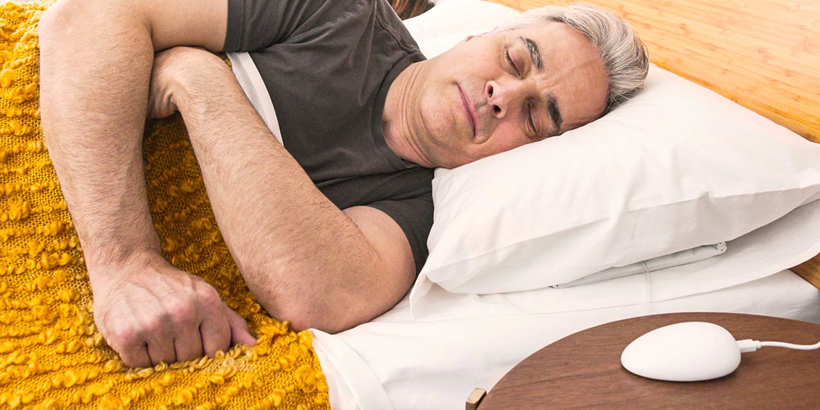 Snoring is highly annoying for the partner and also a very unhealthy condition that is linked to diabetes, hypertension and even strokes or heart attacks.
Fortunately, Nora is a simple yet brilliant solution that can reduce and even eliminate snoring altogether.
Nora comes as a small device that is inserted under the pillow. Once it detects snoring behavior, it tilts the pillow so that you can breath better and stop snoring.
The Smart Nora is based on light air pressure that rises and lowers the pillow so gently that you won't even feel it.
3. Dyson Pure Humidify + Cool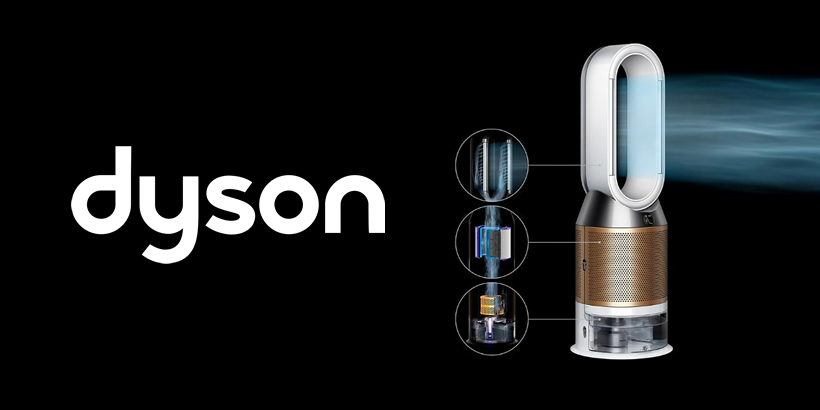 The Dyson Pure Humidify + Cool is a sleek gadget to have in your home that creates a great impression thanks to its futuristic design and powerful capabilities.
Dyson has designed this product to automatically detect airborne particles, gasses and current temperature and humidity levels. The HEPA filter automatically captures and filters the carbon and around 99.97% of the existing allergens.
To go a step further, the Ultraviolet Cleanse technology removes 99.9% of the bacteria found in the water, to leave you with a fresh air that facilitates the best night sleep.
You can control and track the Dyson data using the Dyson Link app available for Android and iOS devices.
4. Philips Hue – Light That Helps You Sleep Better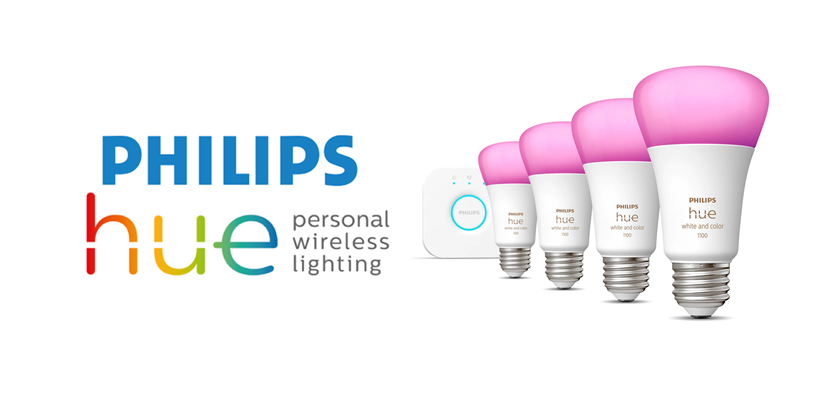 In a world where you have to stair at a screen for a long period of time, there's hardly any chance of you to go back home and feel sleepy.
This is because of the blue light that comes from all those smart devices that you are using. These trick the brain and make it think that it is still day and you don't need to sleep.
Instead, if you surround yourself with red, more warmer light, the body will start generating melatonin (a sleep hormone) which helps you go to sleep faster and more relaxed.
A way to control the color of your lighting is provided by Philips Hue RGB. Simply set up the color you want or define a schedule and your room will be filled with warmer light that helps you sleep like a baby.
5. Ghost SmartBed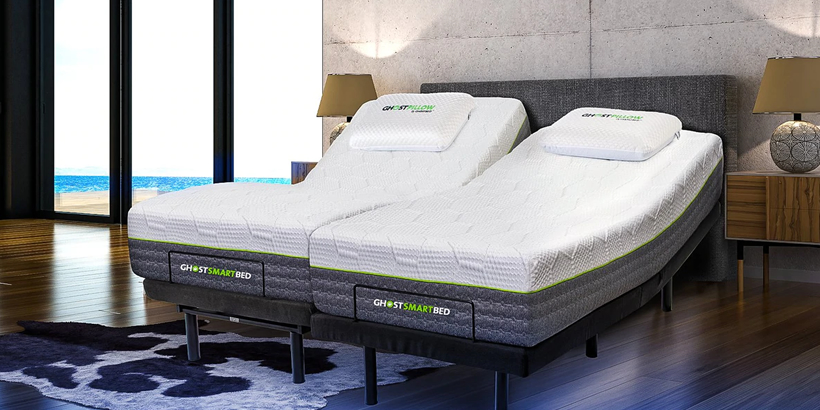 The Ghost SmartBed is a smart mattress filled with biometric smart sensors that are able to sense your body position as you move, making it adjust based on your settings while you sleep.
The mattress can be controlled via a smart app, allowing you to choose firmness, position and tracking your night sleep habits.
The mattress is covered in a plush soft material that is instantly cool to the touch. Inside the mattress there are 7 different layers, ensuring a comfortable sleep, customized to your needs.
Besides that, their custom patented 3D Matrix Gel Polymer Layer reacts to body weight and draws heat away from your body instead of trapping it in the mattress. To top it all, the product comes with a 25 year limited warranty.
6. chilliPad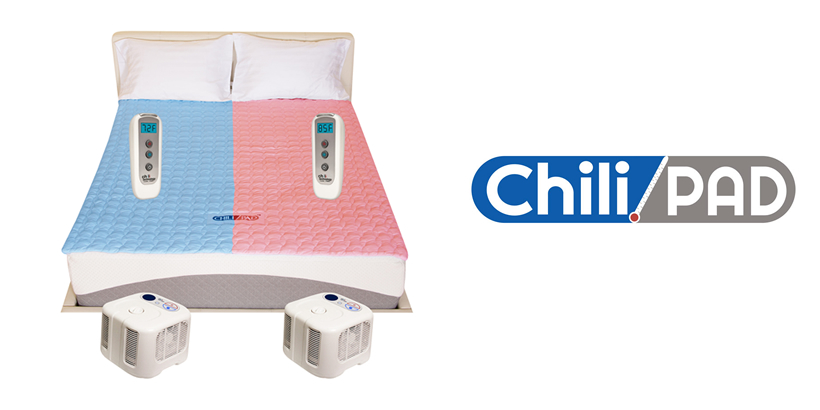 A smart bed or a smart mattress is not the most affordable device in your home. In fact, these can cost up to $20.000 for the most advanced solution.
To fix this issue, the guys from Chilisleep brought the chiliPad, the pad that heats or cools down according to your needs. It comes in different sizes (for one person or two) and you can pair it up with a smart pillow that has the same capability.
The version for two people offers dual-zone, ensuring a cool sleep for you and a warmer sleep for your partner, or vice-versa.
Unlike a smart mattress though, the chiliPad is available at $999.