Philips Hue is like a popstar in the home automation industry. It "lights up" your home and makes things a little bit more colorful in your day. Hue is easy to use, to install and makes your entertainment system much more fun.
Still…is it the very best solution out there? Is it really what you want and need in your smart home? One should ask these questions before deciding on implementing "not the most affordable" lighting solution out there.
After all, Philips Hue is a brand and it may trick you into believing that it's the best smart lighting solution for you.
To make things clearer for you and broaden your view, we're going to showcase some brilliant Philips Hue alternatives you'll definitely love.
What to ask from a smart lightbulb or LED strip?
Well, nowadays everybody has a request for customization. It is only obvious that the smart bulb should be able to fulfill this need as well, right?
Therefore, you should ask more from your LED lighting source and not settle with ordinary lighting sources.
Here's a small list of things you should be able to achieve from your lighting solution:
Color changing options in RGB and ranges from warm to cold white
Being able to control your lightbulb from your smart devices (Android and iOS)
To be able to schedule custom behavior for your bulbs at different intervals
To be able to dim the lights
To set up a party environment from the lights if you want to
To save energy and obtain a long-lasting lighting source
To highlight certain parts of your home or manage light washing the walls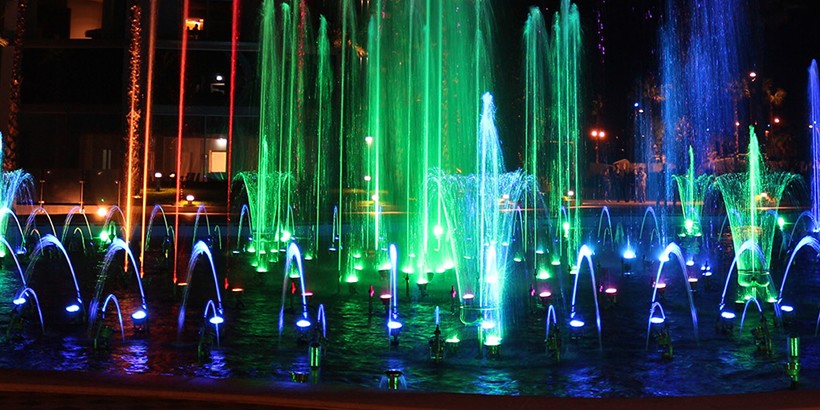 Nicolaudie is a leader in architectural lighting solutions bringing some of the most innovative lighting setups out there. Their projects include hardware and software solutions designed to fit even the largest structures out there.
In their portfolio, Nicolaudie has the Vistabella Footbridge in spain, the Church of Kopavogur and Swan Street in Australia.
Just take a look at their portfolio and let us know what you think.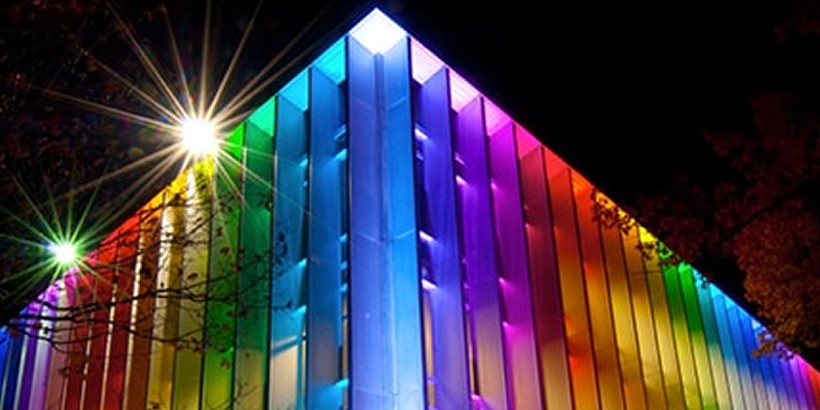 If you are looking for a professional lighting solution, alternative for Philips Hue, then Color Kinetics may be the one for you.
Their wall-washing lighting solutions are simply out of this world. It is quite impressive to see their ColorBlast outdoor lighting solution which delivers light color from 2000K to 10000K.
This means you'll be able to generate such a powerful light show which underlines white, pastel and saturated color lighting in a precise, controllable way.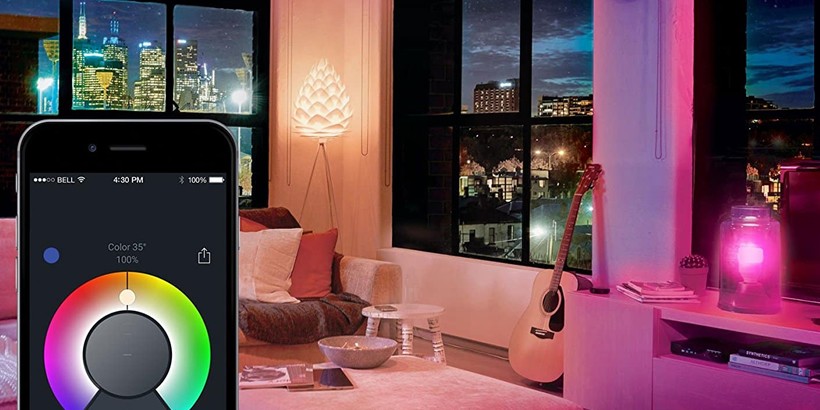 One of the most popular Philips Hue alternatives. It is an energy-efficient lightbulb which is Wi-FI enabled and controlled via your smartphone, smartwatch or tablet.
What initially started as a Kickstarter project is now a brand that designed over 10 successful smart lighting products.
LIFX can be used:
As a notification system via light flickering
To dim a bulb or a group of bulbs
As child's night light
In commercial applications
Music light show (including flickering)
To change colors from your smartphone (single bulb or group)
To make things even more interesting, the manufacturer claims the bulbs last up to 25 years and only use 10 Watts / hour.
The LIFX app also allows you to define multiple schedules and create custom behaviors for the bulbs at certain times or intervals.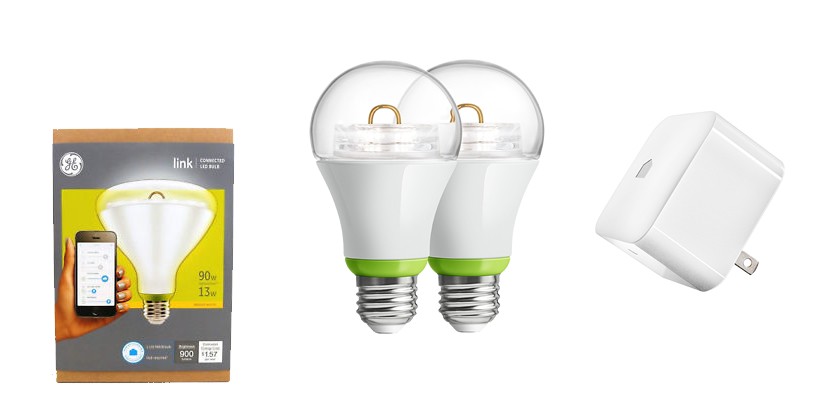 GE Link is a product designed by Wink. They designed GE Link so that you can access the smart bulbs from anywhere, schedule their intensity and on/off intervals and even reduce power consumption to almost 80%.
The beautiful thing about Wink is that you can control multiple lightbulbs at once, connect them with your smartphone and even modify light behavior on certain triggers.
You can also control GE Link using Amazon Alexa to dim, turn on/off the lights.
To be even more impressive, the GE company claims that GE Link has a lifetime of 22.8 years if you use the bulbs for 3 hours per day.
GE Link requires the Wink Hub which can connect to Nest products, August Smart Locks, Schlange locks, Arlo cams, Canary security systems, Philips bulbs and even Leviton or Lutron products.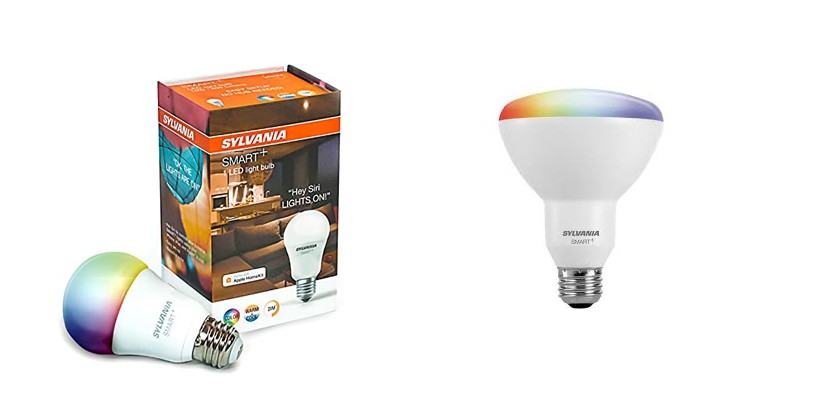 Right there with LIFX and GE Link we recommend Sylvania Smart+ for Apple HomeKit users. In fact, Sylvania is a way more affordable solution than those two and has similar functionality.
The lighting solution works with ZigBee, Alexa and allows you to dim the lights, adjust the colors and create schedules right from the mobile app. The lightbulb comes in a variety of shapes and designs and you can also find an RGB-ready LED strip, Sylvania Smart+ plug or their own personalized light switch.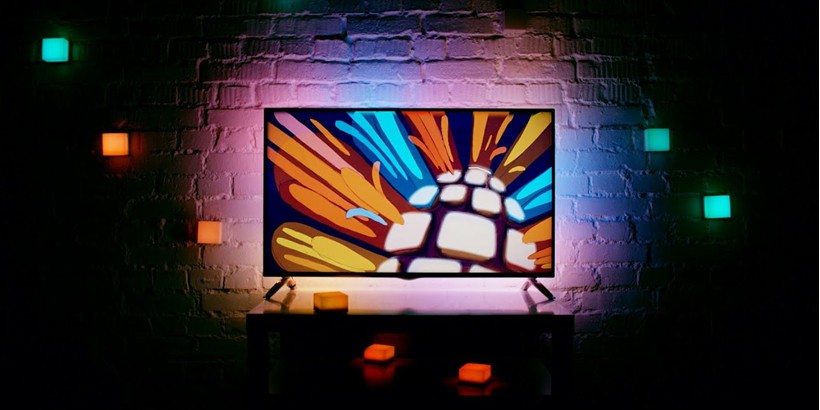 I'm sure many of you like Philips Hue for the RBG lighting associated with the TV motion. Lightpack is probably the best alternative for that and is a great choice for any TV size up to 90 inches.
Lightpack comes in HD and UHD supporting up to 4k @60 Hz. The installation process takes just seconds and the experience is totally immersive.
Basically, the RGB lightpack will extend the image colors on the screen right on your walls giving you the impression that the image leaks out of the TV.
It is quite impressive and happens instantly. You can also choose a default color from the RGB color selection app for your Android or iOS device.
Lightpack can also work as a notification system for messages on your device triggering a flickering light or a pattern defined by you in "custom plugins".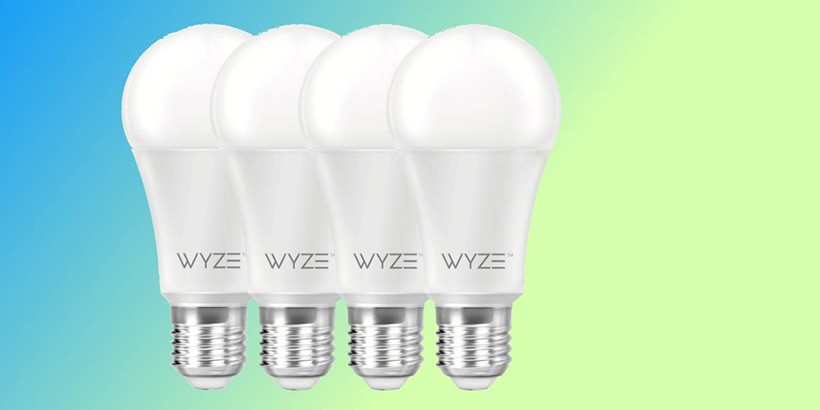 Wyze is probably the best option you have at this price. It has temperature control, voice activated controls and it doesn't require a smart hub.
Wyze works with Alexa and Google Home assistant offering a dimmable light and control right from your smartphone.
The even greater part is that Wyze can work in groups so you can define your groups from the app and decide their behavior as a collective.
Wyze includes a smart schedule which can turn on or off the lights even when you are not home. This can be quite useful if you want neighbors or burglars to believe you are home when you are actually away.
Wyze works with motion sensors that can be placed on a door or to detect motion in an area of your choice.
Conclusion
What do you think? Is Philips Hue the solution for you or you can upgrade to a high-end solution that's worth your time. After all, investing in a smart lighting solution can save you time and money on long term and drastically improve your comfort.