While from a professional perspective there's no debate between DIY and Pro Installation, there seems to be a great one between consumers. Don't worry though, we will try to bring light to this situation by helping you understand how each of them works.
Our role here is to help you understand if the DIY approach is the right option for you or if you should go with the professional installation services instead.
DIY Home Automation
The "Do It Yourself" home automation is an activity approached by more and more people nowadays and it is a job with two faces. The task involves being able to choose a smart hub and connecting a few devices in order to build a control system.
Benefits
It is more affordable than a professional installation
You don't need anyone to help you
Downsides
Requires technical knowledge
Involves a lot of time
Lacks customization options
It is messier because it involves multiple apps
Professional Home Automation Installation
The professional home automation represents a professional service specialized in building a customized home integration system that's fully automated.
The service includes wiring, creating distributed audio & video networks, establishing an efficient lighting strategy and dealing with HVAC.
Besides that, a professional system usually involves a custom application for your mobile device that gives you remote access to all smart devices in your home.
Benefits
Full customization based on your plan
You don't have to spend any time at all
You rest assured that everything works perfectly
Upgradeable system
Fast and flawless integration
Downsides
More expensive than a DIY
An In-Depth Perspective to Pricing
In this department people will say that there's a clear winner, the DIY home. This may be true for the price per smart device, but here we talk about a serious home integration project.
This means we don't just talk about a Philips Hue lightbulb or a Ring doorbell. Instead, we talk about a fully integrated solution, a custom project that can be controlled from a custom application on your phone and a dedicated controller or multiple controllers.
Customization Options
When it comes to customizations things get a little trickier with DIY home projects. This is because a system like that requires you to work with multiple brands and things usually go in a standard way.
This means you get one app assigned to each device and that could turn into a real mess. Besides that, you don't get to customize the functionality of each app.
When it comes to professional home automation and integration, things are way different. You get to build an app that allows you to control things like:
Motorized shades
HVAC system
Audio and video in the whole house
The entire lighting system
The surveillance system
Besides that, you are the one who decides what one button does. For instance, you can set up a button to turn on / off all the lights in your home. You can also do this for all the shades or for all the AC's in your home, for instance.
To go a step further, let's just say you want to match the motorized shades with your room. Our top choice, Crestron Shading Solutions offers hundreds of fabrics and a color matching system using just a sample piece you bring.
The Shading Solution can be customized to work on a schedule and on a predefined track. Besides that, you can opt-in for multiple accessories and transparency levels (transparent, translucent or blackout).
What's great about professional smart home installations is that everything can be customized. At the end of the day, we believe in tech that matches your style and daily habits.
Conclusion
While DIY projects are definitely fun and support your creativity, we highly recommend you to choose a professional service instead.
The reason is simple: A professional smart installation will achieve the highest level of comfort, customization and is hustle-free.
The DIY alternative has results that may vary and aren't build especially to serve your needs.
Get Your Quota Today From Professional Integrators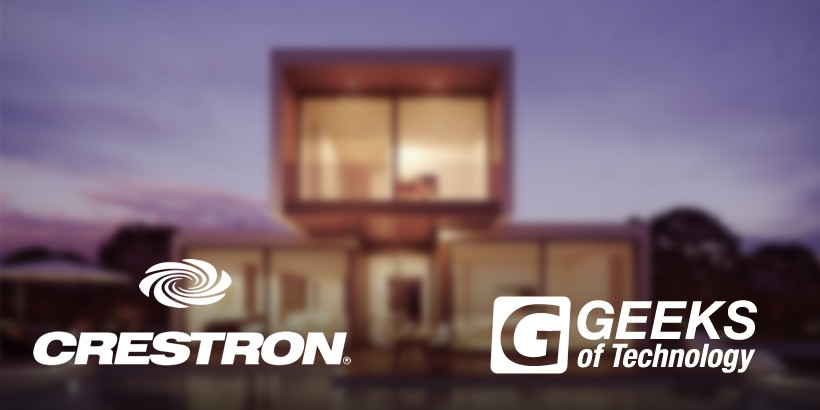 Give us a call at (954) 251-0600 or use the "Get Started" form to learn more about our services.