Audio and video systems are a key component of every high-end smart home. They are the ones in charge with the entertainment, bonding with the loved ones, gaming, video calls, conferences etc.
With so many essential tasks loaded on the AV's back, you simply don't want to mess it up by making a wrong choice.
There is a way to always help you make the right choice however, and that is the AV distribution system.
What is a Distributed Audio / Video System?
Audio / Video (AV) Distribution is a fancy way of describing the technical process through which we (tech integrators) connect various zones (rooms) in your home in a single, centralized rack.
Here we control the way each zone should behave and how everything should work together, based on your preferences.
These zones can be from indoors (bedrooms, bathrooms, kitchen etc), but they can also be outdoor zones like: patio, pool, golf field etc.
Cost Effective Solution
The AV distribution system allows you to remotely target certain zones you want to use and when you want to use them. This can reduce the electricity bill significantly and avoid unwanted waste.
Cleaner Setup
Audio and video distribution means you don't have to carry all the ugly wiring throughout your house and unnecessary media cabinets won't be all over the place.
Instead, everything gets packed up in a central rack where all the magic happens.
Experience the Same Quality Sound in Every Room and Even Outside
Our partners at Sonance are specialized in concealed sound systems, offering the highest level of fidelity, bass and clean sound, but without having to see the speakers. This way, speakers are all around you, without having to see them and making the sound always present.
They also provide outstanding support even for pool audio, outdoor use, saunas and marine vessels ensuring the same experience even outdoors.
You Can Control Your Playlist Using Different Devices
Distributed audio offers you various control options. We can help you design a custom application which enables you to change the music from your smartphone, a touch panel or a tablet.
Distribute Videos & Games Without Lag or Quality Loss
Thanks to Crestron Digital Media, you can embrace 4k or 8k videos on all TVs in your home. E-gaming and video messaging become a breeze.
Besides that, the Crestron DigitalMedia is scalable and always up to the challenge of the current technology trends.
Play the Same Track in The Entire House or Different Tracks Based on Rooms
Distributed sound systems make it easy for you to choose between room based audio or full house audio. You can also use a local source or a streaming service such as Amazon Music, Apple Music, Spotify or Tidal.
Customizable and Scalable
What point is there in having a kickass smart home if you need to replace everything in 2-3 years? Well, a distributed AV system build by our team is there to stay and meet the most demanding requirements.
Why? Well, it is because almost every component can be upgraded, enabling you to go from a single point-to-point setup, up to thousands of endpoints, from a single rack.
Who Needs Distributed AV?
AV distribution isn't for everybody. It is however a must in every luxury home where people really care about the audio and video quality, people who get annoyed by wires and too many media cabinets.
Video distribution is for people who want to watch Blu-Ray quality videos at 4k or 8k, people who appreciate high fidelity music and want to distribute it in the whole house.
Talk to a Specialist!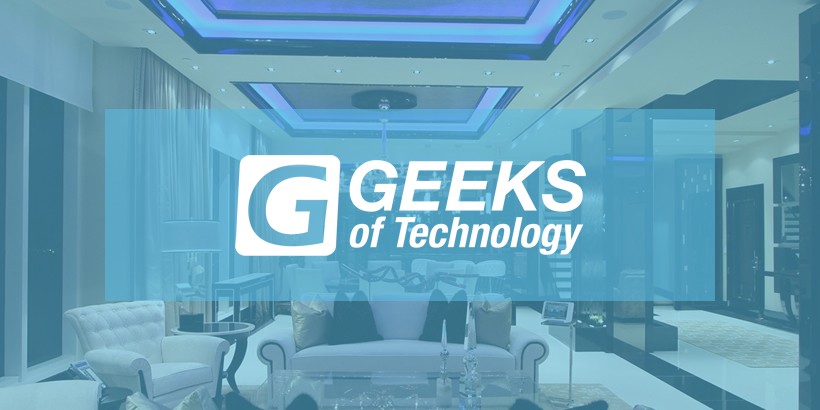 If you need support or help in deciding the right solution for you, know that we are here for you! Use the "Get Started" form today or give us a call at (954) 251-0600.